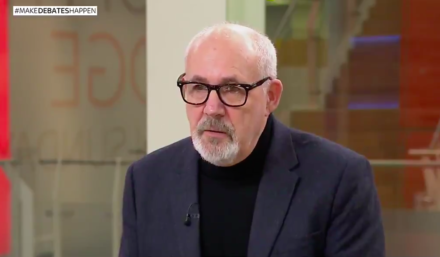 Jon Trickett has suggested Labour would only back another EU referendum if it became "absolutely necessary" and the party had shown to the public that other options had been exhausted.
The Shadow Cabinet Office Minister expressed doubts to Sky's Sophy Ridge today that a fresh public vote on the UK's relationship with EU would break the gridlock in parliament.
"I don't think we can say a referendum is the only possible alternative and let me explain why," Trickett said. "We said that an election is probably our preferred choice and the reason why we said this is because if a referendum were to take place in the present parliament, who's to say we will get out the gridlock which the parliament is in?
"An election allows us to refresh the mandate, have a conversation with the wider population and come back to parliament, probably with some new MPs and different points of view and take the argument forward at that stage.
"So our preferred option, very, very strongly, is that we refresh the parliament though we are ready to form a minority government should that be necessary – and it could happen on Wednesday morning – and to begin to reset the negotiation and take the country forward in a much better direction."
Ridge pointed out that Trickett represents a Leave seat in West Yorkshire, and asked what the reaction of his constituents would be to another referendum.
"I think if people feel that a privileged political elite has decided by subterfuge to find a way of reversing the previous referendum, that would cause us some difficulty. And rightly so, because I started this discussion with you describing this sense in the country of what on earth's happening, this withdrawal of consent.
"I think we need to show to the country that we've been through the various different options and if at some point a referendum becomes absolutely necessary, it's at that point that it takes place."
Just as Jeremy Corbyn did in an interview with ITV's Robert Peston today, Trickett highlighted how long it would take to organise a fresh referendum.
"Bear in mind this: it can take months, six or seven months, to organise a referendum because there is no law which allows us to do it. So we have to pass a law, we have to decide what the question is, we have to renew the people on the voting lists and then there has to be a period of time for the referendum.
"We think the earliest it can take place is probably May or June. We'll have gone past the March deadline which Mrs May has imposed on the country so there are some issues about a referendum which need to be addressed as well."
Trickett later acknowledged that he "was against going into the common market all those years ago as a young man", but added: "Over the years, though, the economy has become very tied up with Europe and therefore I think it is not easy for us to disentangle."
The MP for Hemsworth summed up Labour's position on Brexit: "We have decided that we are leaving because we have listened to the people's vote, which was an instruction from the people."
"It's not about following events" – @SophyRidgeSky pushes Shadow Cabinet Office Minister @jon_trickett over why Labour is refusing to take a stance on the outcome of the Brexit vote – but he did confirm Labour are ready to form a minority government #Ridge pic.twitter.com/BAgjqV3JaQ

— Ridge on Sunday (@RidgeOnSunday) December 9, 2018
More from LabourList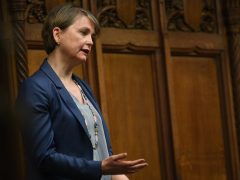 News
Yvette Cooper has become Shadow Home Secretary, Wes Streeting is the new Shadow Health Secretary and Jonathan Reynolds…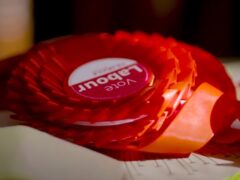 Comment
Membership of the Labour Party matters. At its best, it brings activists identity, community, fulfilment and friendship. But…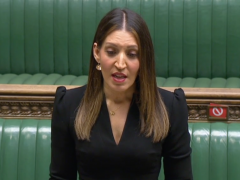 News
The spread of the Omicron variant in the UK is a "reminder that no one is safe until…