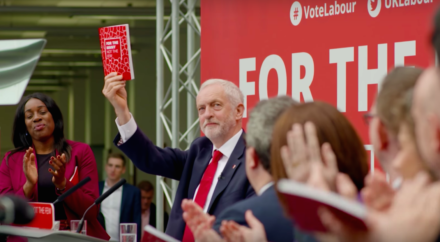 The talk of the last week has been the possible softening of the Labour leadership's hearts towards full-throated backing of a second referendum. Shadow Chancellor John McDonnell toured the studios with that message, and Labour's reasoned amendment to the Withdrawal Agreement arguably pushes the party's position a bit further on than conference policy of not ruling anything out.
This makes sense, given polls like this one by ComRes, which shows that 65% of all voters and 79% of Labour voters want the public to be given the final say on a deal. But it makes equal sense for Labour to prioritise a general election above all else. From Windrush to the condemnation of austerity and welfare reform by no lesser body than the UN, this Tory government and its unjust and iniquitous policies are doing untold damage to this country and its people. They have to go.
And the only thing that unites the Conservative Party at the moment is fear of a general election. The Tories know they underestimated Jeremy Corbyn and Labour last year to their detriment. Given the open rebellion that has riven the Tory Party and the inability of the government to deliver a legislative programme of any note, they're not willing to gamble that the voters would still prefer their Conservative shambles to a socialist alternative.
But the road to an election is strewn with obstacles. A Tory MP may vote against the government on the Withdrawal Agreement, but it certainly doesn't mean that they won't support the PM in a no-confidence vote. And even if May did lose a confidence vote, there's a 14-day cooling off period when she (or another Tory leader) could seek to command a Commons majority.
So whilst there's been much focus on how we get to a general election, less attention has been paid what happens if we were to get it. Or, more precisely, what would a Labour manifesto say on Brexit? In 2017, For the many, not the few promised to "negotiate a Brexit deal that puts our economy and living standards first". Labour said it would replace the Brexit White Paper with "fresh negotiating priorities that have a strong emphasis on retaining the benefits of the single market and the customs union". We used the fabled six tests – all based on what the Leave campaign said would follow a Leave vote – as a yardstick to measure our aspirations and the Brexiteers' failure.
But that critique is not enough now. Not now that the EU's negotiating process has shown that you can't preserve the territorial integrity of the UK and ditch freedom of movement and have frictionless trade, as predicated by membership of a single market and a customs union.
An always unstated and untested aspect of Labour's pitch to take over the negotiations – as offered by Corbyn in his conference speech a couple of months ago – is that something would have to give. In our manifesto what that something is would surely have to be made explicit. Nor is our 2017 position sufficient when we have seen 700,000 people take to the streets of London to demand a People's Vote, with calls for a second referendum coming from politicians of all mainstream parties.
So, what would Labour promise in its 2019 general election manifesto? A fresh start to negotiations with an extension to Article 50? If so, would EFTA-esque free trade be prioritised over freedom of movement, or would we deem that 'taking back control' of immigration has more resonance with our heartland communities in many northern and coastal towns? One thing is for sure: having seen the parameters of what the EU will and won't accept already tested, albeit by incompetent and indolent Tory ministers, an election manifesto won't escape greater scrutiny on this point.
Or, given that four-fifths of Labour voters want it, does Labour promise a People's Vote? If so, on what choices? Will we extend the franchise on age or to EU citizens? Or even throw caution to the wind, embrace our increasingly young, metropolitan spirit and advocate for straight Remain?
The leadership hasn't so far thrown its weight behind EFTA or a People's Vote, which leaves the only option being an extension to allow a renegotiation. But still Brexit. How attractive will that be to the 700,000 marchers – and the millions beyond that – who hanker after a second chance of staying within the EU?
However unlikely an election, we should always jump at any chance of besting the Tories at the ballot box and electing a Labour government. But when asking for permission to govern, we need to be clear what we'd do with power. Especially on an issue as momentous as Brexit.
Mike Katz is a former Labour parliamentary candidate.
More from LabourList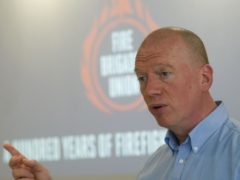 News
The Fire Brigades Union has called on the TUC to lead a "mass movement of non-compliance" with the…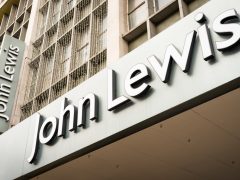 Comment
Nearly 100 years ago, the John Lewis Partnership was created after the founder's son, John Spedan Lewis, saw…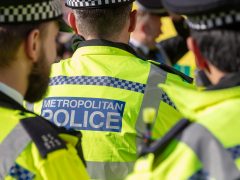 Daily email
"Fighting crime is a Labour cause," Keir Starmer declared in a speech setting out the second of the 'missions' that…