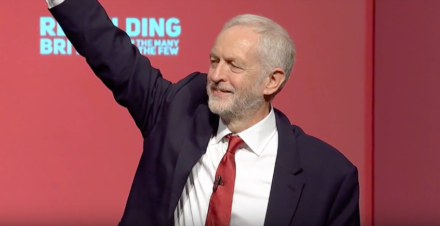 Sign up to LabourList's morning email for everything Labour, every weekday morning.
The big day has arrived: MPs will finally vote on Theresa May's Brexit deal after 7pm tonight, and they are sure to defeat it. Heavily, in all likelihood. Every opposition party is set to whip against, and only a handful of Labour MPs are expected to rebel: John Mann, Jim Fitzpatrick, Sir Kevin Barron, plus now-Independent Frank Field, while Caroline Flint has yet to confirm either way. There could be a couple more surprise names, but Kate Hoey, Gareth Snell and Lisa Nandy are definitely voting against, and left-wing Brexiteers won't defy Jeremy Corbyn.
If we know May's deal will be voted down, why not switch off from Brexit news for the rest of the day? Because we are going to learn two things that will determine our fate: numbers and amendments. The Prime Minister won't resign however huge the scale of her defeat, but the number of MPs against her deal – and where they come from – will shape what changes to make for her return to parliament with 'Plan B'.
Amendments play this role too. Hilary Benn has now pulled his own, which would have rejected this deal and attempted to rule out no-deal, because government whips caught on to the idea that it could have saved May from total humiliation. The backbencher's decision will help maximise opposition to the deal. But other Tory amendments aim to soften backstop objections: Murrison, or 'Q', adds a December 2021 expiry date; Swire, or 'O', adds a parliamentary veto. We don't yet know which will be selected by the Speaker, or in what order, but support for these could be important. Though not able to save the deal today, May is likely to show the amendment voting figures – if favourable – to Brussels and say, 'look, give us a substantial backstop change and we can pass this thing'.
You should also follow our liveblog from the Commons tonight because high-level drama is guaranteed. May will respond to the result at the despatch box, and Corbyn is now expected to table a vote of no confidence in the government immediately afterwards. We know the PM probably plans to bring back her deal with a few (cosmetic) changes; we can assume the Labour leader will lose the confidence vote on Wednesday and won't be announcing his support for a fresh referendum as a result. But the exchanges in the Commons – between the Speaker and Tory MPs, if nothing else – promise to be full of wit, passion and fury.
Sienna @siennamarla
Sign up to LabourList's morning email for everything Labour, every weekday morning.
More from LabourList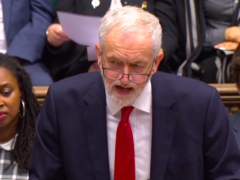 News
Jeremy Corbyn has invited other party leaders and senior backbenchers from across parliament to meet Tuesday, August 27th…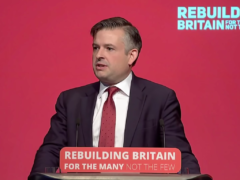 News
Jonathan Ashworth has called on Health Secretary Matt Hancock to stop silencing NHS staff, following a report that…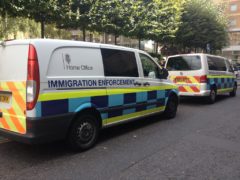 Comment
In May, immigration enforcement officers arrived at the Circus Street development in central Brighton. They were there to…