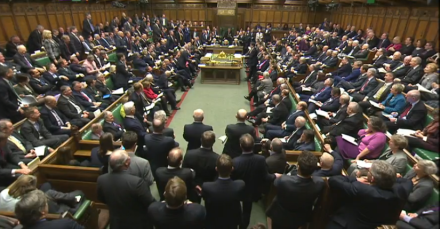 Sign up to LabourList's morning email for everything Labour, every weekday morning.
The Brexit debate in the Commons resumes today, following a month of delay during which almost nothing changed, except that the Article 50 clock ran down further. With an eye on the March 29th exit date, members across the House are understandably keen to get things moving quickly – after suffering through five days of debate before the meaningful vote on Tuesday, that is.
This afternoon, once PMQs and other necessaries are concluded in the chamber, a business motion will set out the timetable for Brexit Debate Take Two. To this motion, a cross-party amendment led by Tory backbenchers Dominic Grieve and Oliver Letwin has been tabled; this would force the government to return with an amendable next-steps motion by Monday 21st January should the deal be voted down as expected.
The amendment won't necessarily be voted on (there is confusion over whether the motion can only be amended by government), but the move shows that senior MPs on Theresa May's own benches are getting impatient. Crucially, it is evidence that their fear of no-deal is translating into rebellious efforts in defiance of the Prime Minister's will rather than deference to her deal.
These attempts to grab power from the executive and award it to parliament come after another significant government defeat on Brexit. Last night, MPs approved the Yvette Cooper amendment to the Finance Bill by 303 to 296 votes. Three Brexiteer Labour MPs voted against (Kate Hoey, Graham Stringer, Ronnie Campbell), plus abstentions; 20 Tories rebelled against their whip.
The Cooper amendment restricts government tax-raising powers in the event of no-deal. What this doesn't mean: no-deal has been blocked. What this does mean: the government will find it harder to manage no-deal. The effects of Cooper's change aren't inherently all that important. But this was a historic defeat, being on a Finance Bill; likely represents the first in a long line of anti-no-deal actions; and shows the parliamentary strength of opposition against no-deal even in a symbolic vote.
This morning, Barry Gardiner confirmed on Radio 4 that Labour will table a vote of no confidence in the government once the meaningful vote is lost. (Notwithstanding this well-spotted but probably inconsequential caveat.) The frontbencher heard accusations that the opposition party "bottled it" last time, despite it being clear that the VONC will not be successful unless Theresa May's deal passes (at which point the DUP promises to withdraw support). Which means that it would have failed last time, and will probably fail this time.
The debate over the no-confidence vote really comes back to Labour's internal row over whether to back another referendum. This afternoon, the party's International Policy Commission will meet at 1.30pm to discuss Brexit policy. According to the People's Vote campaign, 10,000 pro-PV members have contacted the National Policy Forum ahead of this meeting to lobby the commission, which includes members of the shadow cabinet and national executive committee, Len McCluskey, pro-EU elected reps, and more. Fireworks? My Labour Brexit 8-ball says 'signs point to yes'. Keep an eye on LabourList for more on this later today.
Update, 11am: Speaker Bercow has selected the Grieve amendment, which will be voted on today shortly after PMQs.
Sienna @siennamarla
Sign up to LabourList's morning email for everything Labour, every weekday morning.
More from LabourList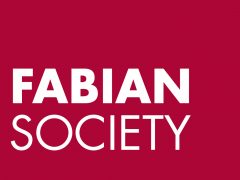 Comment
If you have to stop work in Britain today, your financial position will plummet. Government-mandated minimum payments for…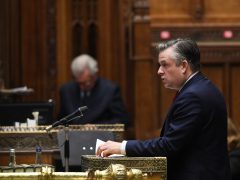 News
Jonathan Ashworth has said the latest statistics on poverty in the UK are a "devastating verdict" on the…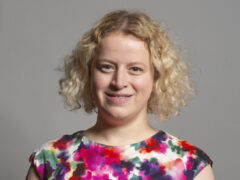 Comment
Next week, MPs will debate the government's cruel new illegal migration bill. The legislation will make it impossible…