Dennis Skinner, also known as the Beast of Bolsover, is the longest continuously serving MP in the House of Commons. He has represented his constituency since 1970.
Labour activists and parliamentary colleagues have been celebrating his birthday, as the left-wing backbencher turns 87 today. To mark the occasion, here are five moments from his political career.
1. The heart bypass speech
In a speech directed at then-Ukip MPs Mark Reckless and Douglas Carswell, Skinner told the Commons: "We dragged the National Health Service in 1997 to 2010 from the depths of degradation that the Tories left it in and hoisted it back to the pinnacles of achievement.
"I've got a United Nations heart bypass to prove it, and it was done by a Syrian cardiologist, a Malaysian surgeon, a Dutch doctor, a Nigerian registrar, and these two people here [Reckless and Carswell] talk about sending them back from whence they came.
"And if they did that in the hospitals in London, I for one would be dead in six months. That's the facts about Ukip as well."
2. The "Dodgy Dave" speech
In 2016, Skinner was asked by Speaker Bercow to withdraw his description of then-Prime Minister David Cameron as "dodgy".
"This man has done more to divide this nation than anybody else. He's looked after his own pocket. I still refer to him as Dodgy Dave! Do what you like," he replied.
Skinner was then told to leave the Commons and not return for the rest of the day.
3. "You're not working for Murdoch"
When Jeremy Corbyn was first choosing his shadow cabinet in 2015, Emily Maitlis reported that Dennis Skinner had "not been approached for a job by Jeremy Corbyn and would not take a job by Jeremy Corbyn".
Skinner interrupted: "No, I told Jeremy Corbyn before. You're spinning already." He added: "That was spinning. That was an example of spinning because you tried to imply that I turned it down."
Maitlis said it was a "joke", but Skinner replied: "Well I think it's time that you got real and you understood that you're not working for Murdoch at the BBC."
4. "We're gonna borrow it"
Speaking in Ashton-under-Lyne in 2015, Skinner set out his views on demand-side economics and Keynesianism.
"What's all this business about you can't borrow money to expand the economy? That's how you get out of every recession," the MP said.
"After the Second World War, without a penny to spend, we built the National Health Service. We built council houses in every town and city."
5. The Queen's Speech quips
No such list would be complete without Skinner's traditional Queen's Speech joke. Here he is in 2017 poking fun at the Queen heading to Royal Ascot after her speech:
Noting his support for the BBC in 2016:
More from LabourList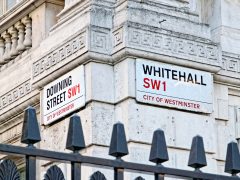 Comment
New governments need to make a splash, to make changes, to make their mark. The first 100 days…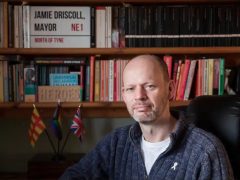 News
The Labour mayor for the North of Tyne region Jamie Driscoll has been blocked by the party from…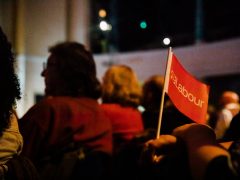 News
Labour Party membership has fallen by almost 170,000 since 2018 and by approximately 19,000 since last summer, despite…