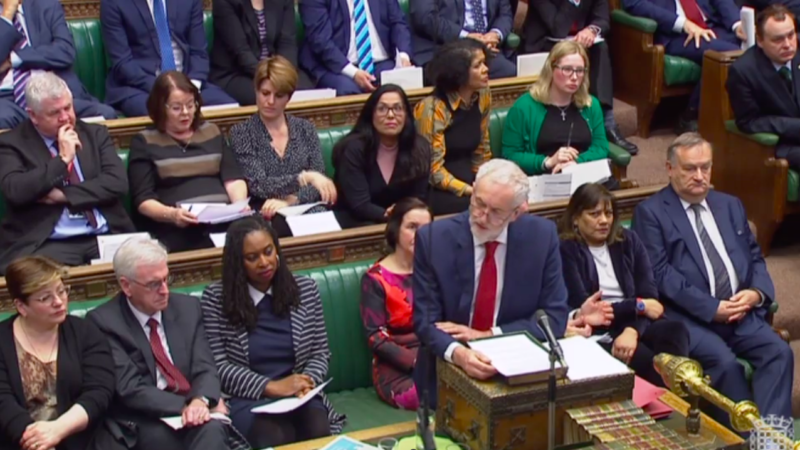 Sign up to LabourList's morning email for everything Labour, every weekday morning.
The shadow cabinet meeting on Tuesday, like the gathering of trade unions on Monday, did not offer a clear way forward for Labour's Brexit policy. Despite increasing pressure from frontbenchers, with more of them now in favour of a switch than ever before, the party did not move to a Remain position.
The Guardian reported that, according to sources in the room, John McDonnell said he was "under the impression we were making the decision today" and Emily Thornberry declared that the matter was "about showing leadership". PoliticsHome revealed that the Shadow Chancellor compared the situation to a "slow-moving car crash". ITV's Robert Peston focussed on the Labour MPs who "don't understand why Jeremy Corbyn has delayed their ability to regain momentum against surging Lib Dems and Greens".
The widespread coverage of this stop-start process exposes the greatest weakness of Corbyn's 'slowly but surely' strategy. The danger, highlighted by Thornberry yesterday, is that even if Labour does end up becoming a Remain party, Remain voters won't believe it. Having agonised over the move for so long, the shift could prove utterly ineffective in bringing those who recently defected to the Lib Dems and Green back into the fold at the next election. Opponents of the Labour leader have already branded the revised policy in advance as inauthentic – as articulated by Blairite comedian Matt Forde, who said "we shouldn't reward his cynical politicking".
If Labour's pivot to Remain is inevitable, why not do it quickly and decisively? Doesn't a snail's pace risk forgoing any benefits a different stance could have reaped? The answer was offered by Corbyn himself yesterday: he "needs time to bring the movement with him". Further consultation with trade unions will take place over the next couple of weeks because they are divided: while most affiliated unions are on board, Unite, CWU and Aslef are opposed to another referendum and Remain. The reasoning of the party leadership is that if Corbyn's not allowed to try to bring the country together, he can at least try to bring the party together. Conference is approaching, however, and that seems like an impossible challenge.
Boris Johnson, meanwhile, is no longer in hiding. He has delighted everyone – because let's be honest, Westminster is delighted by it rather than horrified – with an absurd response to the question of what he likes to do to 'switch off'. The frontrunner told talkRADIO in his classic oddball way that he makes cardboard buses, adding: "I paint the passengers enjoying themselves". If you're wondering whether this guy is for real, just read Jeremy Vine's Boris Johnson story. Then remember that he once admitted to using the "dead cat" manoeuvre when losing an argument (i.e. throw a dead cat on the table, and everyone will talk about that and not the argument you've just lost).
Johnson's seemingly erratic behaviour is a calculated act designed to distract us from his lack of detail, especially on Brexit. In the same interview with Ross Kempsell, Johnson declared that the October 31st deadline is "do or die". How does he plan to take the UK out of the EU by that date? We're still none the wiser, really. His approach relies on MPs coming to the view that the 2016 result must be delivered, apparently (though in reality it is more likely by accident that no deal could happen). So there is a good chance Johnson cannot deliver on that "do or die" promise. But then President Trump hasn't built a wall, and it's not unthinkable that he'll win a second term.
Sign up to LabourList's morning email for everything Labour, every weekday morning.
More from LabourList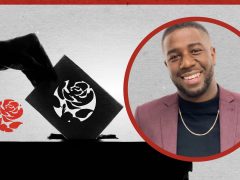 Comment
Ten years of political failure has reached its fever pitch and is culminating in unquestionable incompetence, economic ruin…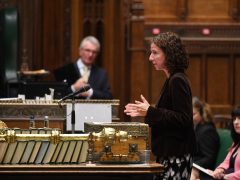 News
Anneliese Dodds has called on the Chancellor to "come clean" about his role in the government's refusal to…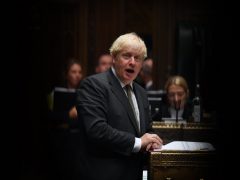 Daily email
The free school meal row is rumbling on, as one Tory council leader has advised parents who struggle to feed…