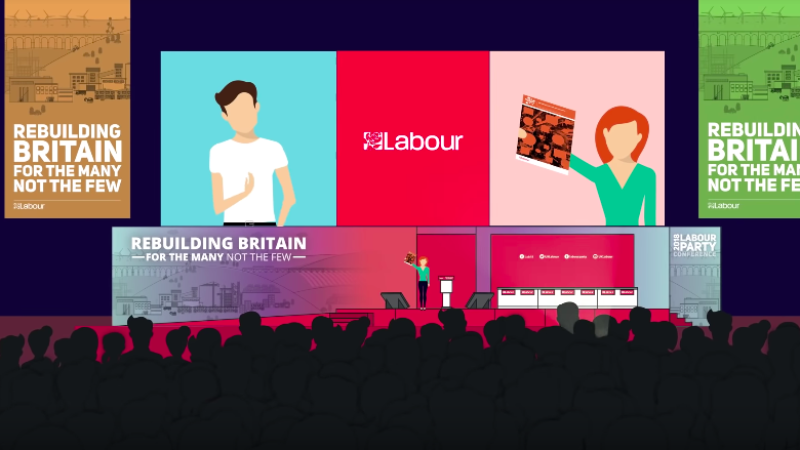 Hi, I'm Dan. I'm 21, and I'm from Tower Hamlets. I've been a Labour member for four and a half years, but this is my first time at conference, and I've been thrown in at the deep end as a CLP delegate. I'm going to be writing a diary over the next few days as a fresh pair of eyes on conference, showing what's great about conference and what is confusing for new people.
Because I work in public policy, I'm really excited by the great list of fringe events in the programme, and there are lots of clashes between things that I'm interested in. I'm not sure how much I'll actually get to, because I'm in the hall voting for most of the day. The other thing I'm obviously looking forward to is the LabourList karaoke! I've heard stories of legendary renditions by my friends and MPs alike.
I'm also really excited to be able to say that I've contributed to party policy. Frequenting the #LabourDoorstep regularly, I want to learn how decisions are made, so that I can return with renewed passion to bring our message to my community.
After a briefing for delegates, the first thing that we had to do was vote in the priorities ballot, which decides which motions will get to the conference floor. People I spoke to were unclear on how this would happen – how many motions you could vote for, and whether it was done individually or as a CLP. This made it hard to prepare, but I knew that I wanted to support the motion on homelessness, which was supported by our CLP general committee, and that on Brexit, because our policy needs to be decided by our members.
When I got there, I found that 10 motions were decided per CLP, and there were rumours that it might be quite a brutal discussion. Luckily, in the end we were all comradely, and our decision was made by consensus. It was equally relieving and daunting when we found out that we would be talking about Brexit. We'll hopefully finally be coming to a consensus on policy, but over the next few days tensions will be running high.
Shortly after discussion began in the hall, there was the process of 'referencing back' decisions of the conference arrangements committee (CAC). Before this started, I had no idea what this meant, despite the delegate guide explaining it at length. The process involves asking them to reconsider how motions and rule changes are discussed, and can often be really important. For example, delegate Luisa Attfield raised the fact that discussion of sweeping changes to disciplinary procedures is happening on the Shabbat, excluding the voices of observant Jews. The confusing language used – for what is essentially appealing to the CAC – meant that I wasn't totally prepared to consider these important issues. In the end, it seemed not to matter anyway, because the CAC were dismissive of all of it!
Receiving the constitutional amendments was even more confusing, especially with the NEC recommendations being in a different document from the amendments themselves. We often didn't know which card vote referred to which amendment, and which amendment the speakers were discussing. When half the speakers tactically withdrew their amendments – but only after long speeches – chaos ensued, with booing. In the end, my votes were based more on my heart than my head.
We also listened to some great speeches, and it was great to hear orators like Dawn Butler speak for the first time. Hearing new policies – such as on menopause rights – is exciting, especially feeling the buzz from the rest of the hall, not just sitting at home watching. This is what I came here for – to feel connected to the decisions at the top.
My first day has been exciting, if tiring. It's not been perfect, but I'm really happy to be here. Over the next few days, I'm going to be writing about my experiences at conference. I've had massive FOMO in previous years, so hopefully this will make it seem less removed from people around the country. It may not be as sexy as policy announcements and speeches, but every vote at this conference will transform our party. It's really empowering that they're made by ordinary members like me.
More from LabourList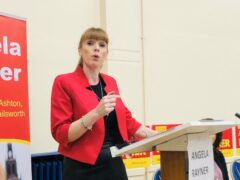 Comment
Our party was formed by organised workers who wanted political power to match their industrial might. Organising is…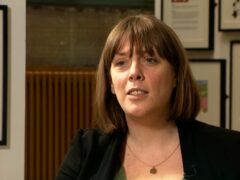 News
Ridge on Sunday Ridge interviewed leadership candidate Jess Phillips, who talked about Labour's election defeat, her candidacy for…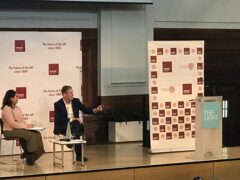 News
Labour Party members have been left uncertain over leadership candidate Keir Starmer's stance on The Sun newspaper after…