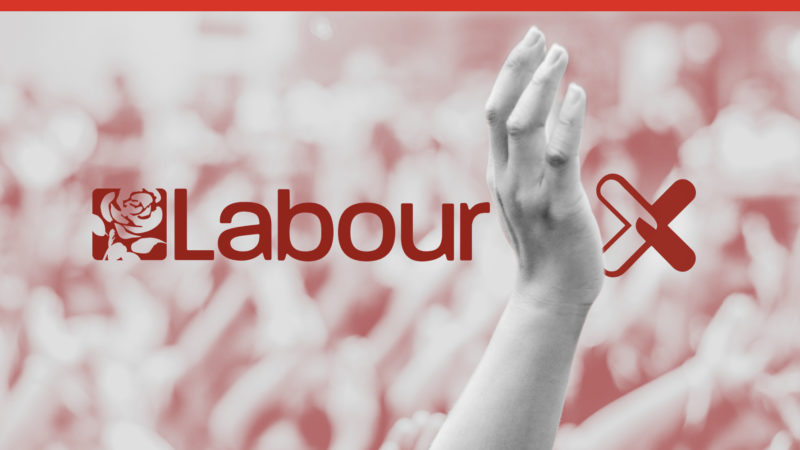 Labour members in seats where parliamentary selections are taking place have accused the party of "stitching up" the process by leaving off local favourites.
The party's national executive committee (NEC) has taken control of longlisting – the first stage of selections – in Labour-held seats.
It will also have partial control over the next stage, shortlisting, to be undertaken by mixed panels that will include NEC, regional board and local party representatives.
---
For the Ealing North selection, LabourList has been sent the following longlist by local sources:
James Murray – deputy mayor of London for housing
Julian Bell – Ealing council leader, who doesn't live in the constituency
Sitarah Anjum – Ealing North councillor
Rajesh Agrawal – deputy mayor of London for business
Parmjit Dhanda – former Labour MP for Gloucester (2001-2010), brought up in Southall
Rakhia Ismail – Islington councillor and current mayor
Vincent Lo – Brent councillor and Labour's 2017 candidate in Uxbridge
Aysha Raza – Ealing North councillor
This longlist has not been officially verified by the Labour Party, which does not give information about longlisted candidates, but was sent to LabourList by multiple sources.
Local councillors Lewis Cox, Bassam Mahfouz and Chris Summers all appear to have been left off the Ealing North longlist. Mahfouz has long been expected to represent the seat once Steve Pound stood down, and was the incumbent MP's preferred successor.
Mahfouz told LabourList: "I'm so proud of the strong grassroots campaign that I have led throughout this selection campaign, bringing on board the support of the current MP, the majority of councillors in the constituency, party members from across our party.
"I would have loved to have been able to to put forward my successful track record of delivery, in the community I've lived in for the past 35 years, to local party members, as the best candidate to represent it in parliament.
"Given the levels of local support I've been honoured to so far have secured in the selection, I don't believe this selection will be a genuine People's Vote, given the exclusion of myself and several other local candidates from the longlist published tonight. I am sad and disappointed by this."
Members on the Labour left are particularly disappointed by the omission of  Cox, the co-founder of Ealing Labour for Corbyn, and Summers, who stood as Labour's candidate for Uxbridge in 2015.
Several local sources have told LabourList that they consider the outcome of the NEC longlisting by the NEC to be a "blatant stitch-up" and a "scandal" – a view that is shared by members across factions.
It is widely thought that the selection is being steered towards a win for James Murray, a former Islington councillor who is now London's deputy mayor for housing.
One NEC member – who was not on the longlisting panel for the seat – commented that it is "disgraceful if they are stitching up such a diverse seat for a middle-class white man".
---
Liverpool West Derby's selection also produced a longlist that has angered local members, due to the exclusion of councillor Nick Crofts – who was backed by GMB, TSSA, ASLEF, Usdaw and the Co-operative Party.
LabourList has been sent the following longlist by a reliable source:
Barry Kushner – Liverpool councillor, council cabinet member
Olwen Hamer – Works for a homelessness organisation
Ian Byrne – Liverpool councillor, Dan Carden MP's office manager
Angela Coleman – Liverpool councillor, former nurse
Troy Gallagher – Islington councillor
Mandy Clare – Cheshire West councillor
Miro Griffiths – disabled activist on the Wirral
Emily Brothers – Labour's 2015 candidate in Sutton and Cheam
Joe Taylor
Over 100 members have written to the party about Crofts being ousted from the race, noting that the councillor is "in the heart of the constituency". Their letter concludes: "The exclusion of such a capable local activist is nothing short of an outrage." It calls on the NEC to "revisit this incomplete longlist".
Ian Byrne is thought to have influential friends in Dan Carden and Karie Murphy, who are both supportive of his bid, but Unite the Union has not officially endorsed him nor anyone else. Momentum has not put out an official endorsement either.
---
For the Poplar and Limehouse selection, where members are set to replace Jim Fitzpatrick, LabourList has been sent the following longlist by a well-placed source:
Heather Peto – LGBT+ Labour co-chair and Progress activist on last year's NEC slate
Apsana Begum – Local party vice-chair and member of Momentum's national coordinating group
Charlotte Norton – Young Fabians chair and local party women's officer
Asma Begum – Tower Hamlets councillor
Suzy Stride – Labour's 2015 candidate in Harlow
Amina Ali – Tower Hamlets councillor and Momentum member
Local members are frustrated about the exclusion of Rachel Blake, a Tower Hamlets councillor and deputy mayor for planning and air quality, from the longlist.
Blake was thought locally to have a strong campaigning record on issues such as scrapping Universal Credit, and she was the applicant overwhelmingly favoured by Corbynsceptics – while also having secured support from the left.
A number of Poplar and Limehouse members have concluded that the selection is being "stitched up" for Apsana Begum, who is the applicant most supported by the Labour left as a high-profile Momentum activist.
The other most strongly Corbynsceptic-backed candidate is Suzy Stride, who was brought up in Tower Hamlets on a council estate and has experience of running as a parliamentary candidate.
One insider said: "I think they'll knock out Suzy in the shortlisting to make sure she's not a threat – it's all being tied up for Apsana." The next stage of the process is due to take place on Friday.
More from LabourList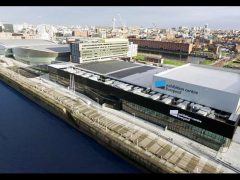 Uncategorized
Help us help you at conference Labour conference is just around the corner, and the LabourList team are…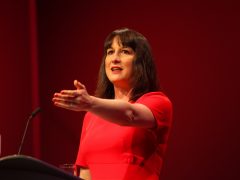 Comment
On August 25th, Colne Valley Constituency Labour Party agreed to send the following motion forward to national conference:…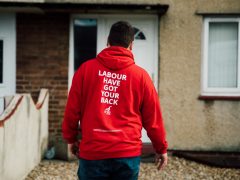 Comment
At a time when technology is transforming every aspect of our lives, politics turns out to be no…