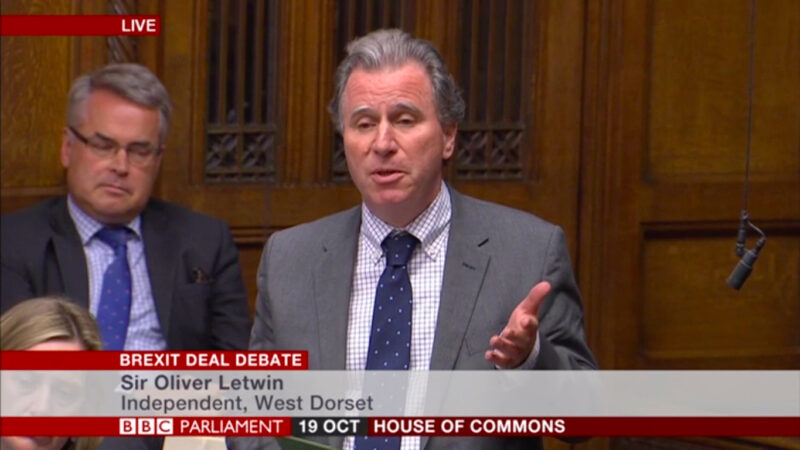 The House of Commons has voted in favour of forcing the government to send its request for another Brexit delay tonight – regardless of whether or not MPs approve Boris Johnson's deal.
MPs have passed the Labour-backed amendment tabled by Oliver Letwin, a former Tory MP, by 322 votes to 306. It passed with a majority of 16 votes and was backed by the DUP.
In response to the result, Jeremy Corbyn said: "The Prime Minister must now comply with the law. He can no longer use the threat of a no deal crash out to blackmail members to support his sell-out deal."
The Labour leader added: "I invite him to think very carefully about the remarks he just made about refusing, apparently, to apply for the extension which the EU no.2 Act requires him to do."
Boris Johnson had announced to the chamber: "I will not negotiate a delay with the EU and neither does the law compel me to do so." It is thought that this means he will send the letter with the request but nothing more.
The Letwin amendment sought to change the government motion about the new Brexit deal and close a loophole in the Benn Act. If it had not passed, the government could have secured MPs' approval for the new Brexit deal and not been forced to extend Article 50 again.
The risk was then that the legislation that followed could have fallen, or not been passed by October 31st. This would have allowed the UK to leave without a deal.
The steps mandated by the Benn Act – MPs voting for the deal in 'meaningful vote four' (MV4) – would have been fulfilled and yet its ultimate aim – to avoid no deal – would not have been achieved.
It is thought that the following Labour MPs are intending to vote for the deal today: retiring MPs John Mann, Kevin Barron and Jim Fitzpatrick; Labour Leaver Ronnie Campbell; Leave seat representatives Melanie Onn, Rosie Cooper, Ruth Smeeth, Gareth Snell, Graham Stringer, Sarah Champion and Caroline Flint.
But a No10 source said earlier this morning that Conservative whips would be "sent home" if Letwin passed, and the party would abstain on the main motion. The government reportedly plans to present the bill on Monday, hold a meaningful vote on Tuesday – and send the extension request letter tonight.
Gareth Snell said he would support the Letwin amendment, but he also encouraged the government to bring forward the withdrawal agreement bill next week and put assurances on rights and protections "on the face of the bill".
Labour rebels
VOTED AGAINST LETWIN: Kevin Barron, Ronnie Campbell, Jim Fitzpatrick, Caroline Flint, Kate Hoey and John Mann.
NO VOTE RECORDED: Sarah Champion, Rosie Cooper, Melanie Onn and Derek Twigg. (Twigg was absent with the permission of the whips.)
More from LabourList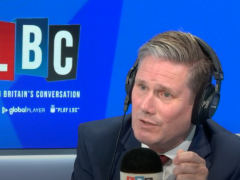 News
Keir Starmer has told an LBC caller who raised concerns over his recent comments on the Black Lives…
Daily email
Momentum is now chaired by a climate activist living in New York and a firefighter working for the…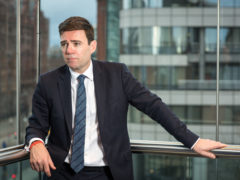 News
Andy Burnham has suggested that the government should consider introducing a universal basic income to "address health and…