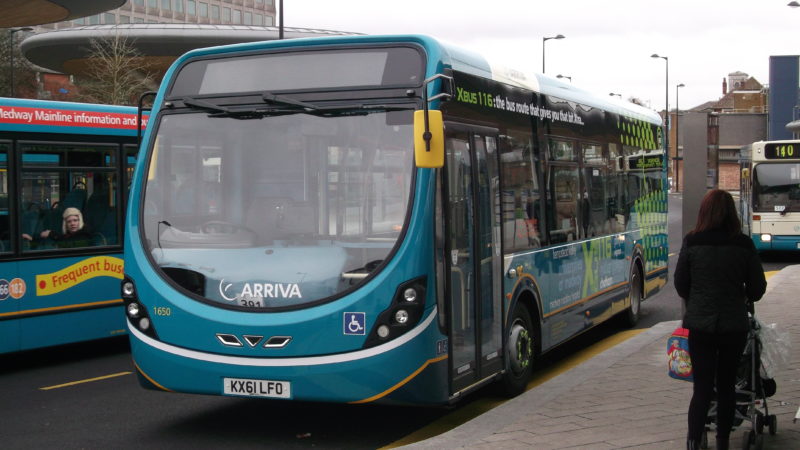 The Labour Party has promised to electrify the entire bus fleet in England by 2030 to "bring bus services into the future".
Labour is set to announce on Saturday that money from its green transformation fund will be used to transition the 35,000 existing buses in England to electric vehicles.
The party says the cost of the policy would be under £4bn over a ten year period. Less than 700 buses in the country are currently electric.
Commenting on the policy announcement, Jeremy Corbyn said: "The Westminster bubble doesn't care about buses but cuts to bus routes leave so many people isolated, stuck at home and unable to make vital trips out.
"Away from London, many people have approached me in this election to talk about their local bus route closing down."
Passenger numbers have been falling outside of the capital, where bus services are largely unregulated and private companies set the majority of fares and timetables.
The Labour leader added: "This policy will bring our bus services into the future and help to revitalise our high streets and rebuild local communities. We want people to be proud of their local bus service."
Bus electrification is part of Labour's wider proposals for buses that include:
Electrification of all buses in England by 2030;
Reversing cuts and reinstating 3,000 routes that have been axed;
Funding the expansion of new services;
Providing free bus travel to under 25s in areas that bring buses into public control;
Empowering all councils to regulate bus services and create council-owned bus companies;
Making fares affordable.
Labour's transport spokesperson, Andy McDonald said: "The Tories' manifesto didn't pledge a penny to reverse a decade of cuts to local bus services."
"Buses are by far the most used and most important form of public transport but huge budget cuts has caused bus use to plummet to an all time low. The Conservative Party do not care about buses nor the people and communities who rely on them.
"Labour is offering a once in a generation transformation of bus services by delivering the funding and powers to deliver a world class bus service in every corner of the country, that will connect people and communities to work and leisure."
The party highlights that electric buses currently save up to 72% of CO2-equivalent greenhouse gas emissions, compared with standard Euro V diesel buses.
Labour says this is based on the 2018 average electricity grid mix, so emissions will reduce in future as electricity generation is decarbonised.
The party states that shifting to electric buses will help tackle air pollution, estimated to be responsible for 40,000 premature deaths and between £8.5bn and £20.2bn in health costs a year.
The pricing of the policy is based on analysis of the differential cost of electric and conventional buses, and reimbursement of owners for lost years of use from conventional buses that have to be retired early.
More from LabourList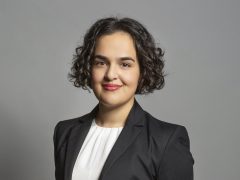 Comment
The recent publication of the Equality and Human Rights Commission investigation reconfirmed what many of us have been…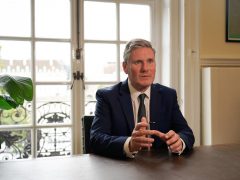 News
Keir Starmer has suggested that the party should "look again" at the rule that would usually ban anyone…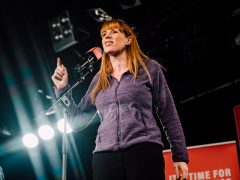 News
Labour deputy leader Angela Rayner has called on members to "get real" about antisemitism within the party and…