Two candidates – Jackie Baillie and Matt Kerr – are competing for the backing of Constituency Labour Parties (CLPs) to enter the next stage of Scottish Labour's deputy leadership race. Baillie came through the first stage with 60 nominations from MPs, MSPs and councillors, while Kerr secured 33. A third candidate gained the required nominations – Pauline McNeill, who won the backing of 17 colleagues. But she decided to drop out of the contest.
To secure their place on the final ballot, the two remaining candidates must either pass through the local party route or via affiliates. Just like the UK Labour candidates for deputy and leader, the Scottish hopefuls will need to secure nominations from 5% of CLPs – a total of four – or three affiliated organisations, including two trade unions, comprising 5% of the affiliated membership. The nomination period opened on January 20th and closes on February 14th.
Baillie has twice served as the acting leader of the Scottish Labour Party, but was removed from the cabinet by Richard Leonard in 2018. Kerr has strong trade union links – the left-wing Glasgow councillor and former postie is the son of Andy Kerr, deputy general secretary of the communications union CWU.
Last updated: 9.30pm, Friday, February 14th.
Below is the list of nominations for the Scottish Labour deputy position. (UK leader and deputy nominations from the CLP are included in brackets.)
Jackie Baillie – 40 nominations
Aberdeen Central (Keir Starmer; Ian Murray)
Aberdeen Donside (Keir Starmer; Ian Murray)
Aberdeen South and North Kincardine (Keir Starmer; Ian Murray)
Aberdeenshire West (Keir Starmer; Angela Rayner)
Airdrie and Shotts (Keir Starmer; Ian Murray)
Angus South (Keir Starmer; Ian Murray)
Argyll and Bute (Keir Starmer; Angela Rayner)
Cumbernauld and Kilsyth (Lisa Nandy; Ian Murray)
Cunninghame North (Keir Starmer; Ian Murray)
Dumbarton (Keir Starmer; Ian Murray)
Dumfriesshire (Keir Starmer; Ian Murray)
Dunfermline (Keir Starmer; Ian Murray)
East Kilbride (Keir Starmer; Ian Murray)
East Lothian (Keir Starmer; Ian Murray)
Eastwood (Keir Starmer; Ian Murray)
Edinburgh Eastern (Keir Starmer; Angela Rayner)
Edinburgh Pentlands (Keir Starmer; Ian Murray)
Edinburgh Southern (Lisa Nandy; Ian Murray)
Galloway and West Dumfries (Keir Starmer; Ian Murray)
Glasgow Anniesland (Keir Starmer; Ian Murray)
Glasgow Cathcart (Keir Starmer; Ian Murray)
Glasgow Pollock (Keir Starmer; Ian Murray)
Glasgow Provan (Keir Starmer; Ian Murray)
Glasgow Shettleston (Keir Starmer)
Glasgow Southside (Keir Starmer; Ian Murray)
Greenock and Inverclyde (Keir Starmer; Ian Murray)
Hamilton, Larkhall and Stonehouse (Keir Starmer; Ian Murray)
Inverness and Nairn (Keir Starmer; Ian Murray)
Linlithgow (Keir Starmer; Ian Murray)
Midlothian South, Tweeddale and Lauderdale (Keir Starmer; Ian Murray)
Moray (Keir Starmer; Ian Murray)
Motherwell and Wishaw (Keir Starmer; Angela Rayner)
Na h-Eileanan an Iar (Keir Starmer; Angela Rayner)
Paisley (Keir Starmer; Ian Murray)
Renfrewshire North and West (Keir Starmer; Ian Murray)
Renfrewshire South (Keir Starmer; Ian Murray)
Rutherglen (Keir Starmer; Ian Murray)
Skye, Lochaber and Badenoch (Keir Starmer; Ian Murray)
Stirling (Keir Starmer; Ian Murray)
Strathkelvin and Bearsden (Keir Starmer; Ian Murray)
Matt Kerr – 28 nominations
Almond Valley (Rebecca Long-Bailey; Richard Burgon)
Angus North and Mearns (Rebecca Long-Bailey; Angela Rayner)
Ayr (Keir Starmer; Ian Murray)
Banffshire and Buchan Coast (Keir Starmer; Angela Rayner)
Caithness, Sunderland and Ross (Keir Starmer; Ian Murray)
Carrick, Cumnock and Doon Valley (Keir Starmer; Ian Murray)
Clackmannanshire and Dunblane (Keir Starmer; Ian Murray)
Clydebank and Milngavie (Keir Starmer; Angela Rayner)
Coatbridge and Chryston (Keir Starmer; Richard Burgon)
Cowdenbeath (Emily Thornberry; Angela Rayner)
Cunninghame South (Keir Starmer; Angela Rayner)
Dundee City East (Rebecca Long-Bailey; Richard Burgon)
Dundee City West (Rebecca Long-Bailey; Richard Burgon)
Edinburgh Central (Rebecca Long-Bailey; Dawn Butler)
Edinburgh North and Leith (Keir Starmer; Dawn Butler)
Edinburgh Western (Keir Starmer; Angela Rayner)
Ettrick, Roxburgh and Berwickshire (Emily Thornberry; Angela Rayner)
Falkirk East (Emily Thornberry; Angela Rayner)
Falkirk West (Keir Starmer; Angela Rayner)
Glasgow Kelvin (Rebecca Long-Bailey; Dawn Butler)
Glasgow Maryhill and Springburn (Keir Starmer; Angela Rayner)
Kirkcaldy (Keir Starmer; Angela Rayner)
Midlothian North and Musselburgh (Emily Thornberry Angela Rayner)
North East Fife (Keir Starmer; Angela Rayner)
Orkney (Rebecca Long-Bailey; Richard Burgon)
Perthshire North (Lisa Nandy; Ian Murray)
Perthshire South and Kinross-shire (Lisa Nandy; Ian Murray)
Uddingston and Bellshill (Rebecca Long-Bailey; Richard Burgon)
More from LabourList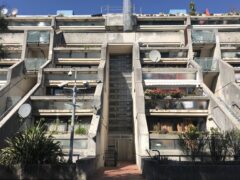 News
The Labour Campaign for Council Housing has called for the new Labour leadership to commit to the 2019…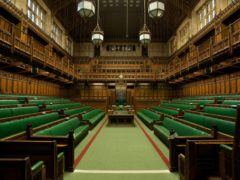 Comment
Within hours of victory, new Labour leader Keir Starmer had already vowed to work with Boris Johnson "in…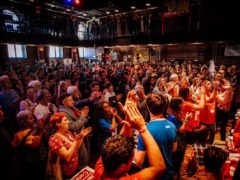 Daily email
Since taking charge of the Labour Party, new leader Keir Starmer has not focussed on making public statements…