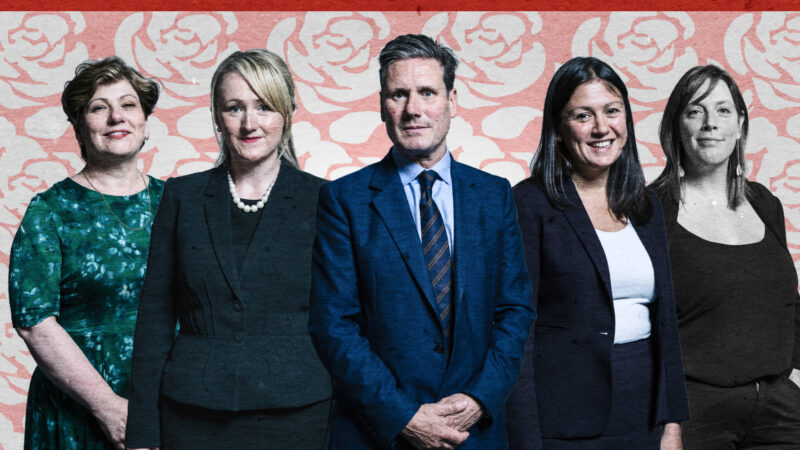 To get through the second stage of Labour's leadership election, the four candidates still in the running – Rebecca Long-Bailey, Lisa Nandy, Keir Starmer and Emily Thornberry (as Jess Phillips has withdrawn) – can either pass through the local party route or via affiliates.
For the local party path, each contender needs nominations from 5% of Constituency Labour Parties (CLPs) – a total of 33. This is more difficult than it might first appear: Owen Smith gained just 53 nominations in 2016, and that was a two-horse race.
Unlike in previous Labour leadership elections, CLP nominations now really matter. Emily Thornberry in particular will need at least 33, while the others can likely rely on trade union backing – though they will want to meet the requirements set out for both routes to the ballot paper.
According to party guidelines and the rulebook, the nomination meeting must be an all-member one – not a general committee (GC) meeting – and local members should receive seven days' written notice unless determined otherwise by a regional director.
Although members could join the party with full voting rights until Monday, January 20th, only those who have "passed their eight week provisional period of membership" at the date of the CLP meeting has the right to attend and vote.
Below is the full list of CLP and affiliate nominations in Labour's leadership election.
Rebecca Long-Bailey – 163 nominations (plus Unite, BFAWU, FBU, CWU, Socialist Educational Association, Disability Labour, ASLEF)
Aberconwy (none in 2015; Corbyn in 2016)
Almond Valley (Corbyn in 2015 and 2016)
Angus North and Mearns (none in 2015 or 2016)
Ashton-under-Lyne (Corbyn in 2015 and 2016)
Bath (Corbyn in 2015 and 2016)
Battersea (Cooper in 2015; Smith in 2016)
Berwick-upon-Tweed (Corbyn in 2015 and 2016)
Blackpool South (none in 2015 or 2016)
Bradford East (none in 2015; Corbyn in 2016) (void)
Bradford West (none in 2015 or 2016)(void)
Bexhill and Battle (none in 2015 or 2016)
Birkenhead (none in 2015 or 2016)
Birmingham Hall Green (none in 2015; Corbyn in 2016)
Birmingham Hodge Hill (Cooper in 2015; none in 2016)
Blackley and Broughton (Burnham in 2015; Corbyn in 2016)
Blyth Valley (Burnham in 2015; none in 2016)
Bognor Regis and Littlehampton (Cooper in 2015; Corbyn in 2016)
Bolton South East (Burnham in 2015; Corbyn in 2016)
Bolton West (Burnham in 2015; Corbyn in 2016)
Bootle (Burnham in 2015; Corbyn in 2016)
Boston and Skegness (none in 2015; Corbyn in 2016)
Bournemouth East (none in 2015; Corbyn in 2016)
Bournemouth West (Corbyn in 2015 and 2016)
Brighton Kemptown (none in 2015 or 2016)
Brighton Pavilion (none in 2015 or 2016)
Bristol North West (Burnham in 2015; Corbyn in 2016)
Bristol West (none in 2015; Corbyn in 2016)
Bromley and Chislehurst (Corbyn in 2015 and 2016)
Broxtowe (Corbyn in 2015 and 2016)
Calder Valley (Corbyn in 2015 and 2016)
Camberwell and Peckham (Kendall in 2015; Corbyn in 2016)
Camborne and Redruth (none in 2015 or 2016)
Carmarthen East and Dinefwr (Kendall in 2015; none in 2016)
Ceredigion (none in 2015; Corbyn in 2016)
Charnwood (none in 2015; Smith in 2016)
Chatham and Aylesford (Burnham in 2015; none in 2016)
Cheltenham (none in 2015; Corbyn in 2016)
Christchurch (Cooper in 2015; none in 2016)
Clacton (none in 2015; Corbyn in 2016)
Cleethorpes (none in 2015 or 2016)
Clwyd South (none in 2015 or 2016)
Colchester (Cooper in 2015; Corbyn in 2016)
Copeland (Burnham in 2015; none in 2016)
Coventry North West (none in 2015 or 2016)
Crawley (Cooper in 2015; none in 2016)
Crewe and Nantwich (Corbyn in 2015 and 2016)
Dartford (Burnham in 2015; Corbyn in 2016)
Dudley North (Burnham in 2015; none in 2016)
Dundee City East (Corbyn in 2015 and 2016)
Dundee City West (Corbyn in 2015 and 2016)
Ealing Southall (Burnham in 2015; none in 2016)
Easington (Corbyn in 2015 and 2016)
Eastbourne (Burnham in 2015; none in 2016)
Edinburgh Central (Corbyn in 2015 and 2016)
Edmonton (Corbyn in 2015; none in 2016)
Ellesmere Port and Neston (Corbyn in 2015 and 2016)
Elmet and Rothwell (Corbyn in 2015 and 2016)
Enfield North (Corbyn in 2015 and 2016)
Erith and Thamesmead (Corbyn in 2015 and 2016)
Folkestone and Hythe (Burnham in 2015; Corbyn in 2016)
Fylde (none in 2015; Corbyn in 2016)
Gainsborough (none in 2015; Corbyn in 2016)
Glasgow Kelvin (Cooper in 2015; Corbyn in 2016)
Hackney North and Stoke Newington (Corbyn in 2015 and 2016)
Hackney South and Shoreditch (Cooper in 2015; Corbyn in 2016)
Harborough (Corbyn in 2015 and 2016)
Harrow East (Corbyn in 2015 and 2016)
Hastings and Rye (none in 2015; Corbyn in 2016)
Hayes and Harlington (Corbyn in 2015 and 2016)
Hemsworth (Corbyn in 2015 and 2016)
Heywood and Middleton (Burnham in 2015; Smith in 2016)
Hull North (Corbyn in 2015 and 2016)
Hull West and Hessle (none in 2015 or 2016)
Huntingdon (none in 2015 or 2016)
Kensington (Corbyn in 2015 and 2016)
Kilmanock and Irvine Valley (Corbyn in 2015; none in 2016)
Kingswood (Burnham in 2015; Corbyn in 2016)
Knowsley (Burnham in 2015; Corbyn in 2016)
Lancaster and Fleetwood (Burnham in 2015; Corbyn in 2016)
Leeds Central (none in 2015 or 2016)
Leeds East (Corbyn in 2015 and 2016)
Leicester West (Kendall in 2015; none in 2016)
Lewisham Deptford (Corbyn in 2015; none in 2016)
Leyton and Wanstead (Corbyn in 2015 and 2016)
Lincoln (none in 2015; Corbyn in 2016)
Liverpool Riverside (Cooper in 2015; Corbyn in 2016)
Liverpool Walton (Burnham in 2015; Corbyn in 2016)
Liverpool Wavertree (none in 2015 or 2016)
Liverpool West Derby (Burnham in 2015; Corbyn in 2016)
Ludlow (none in 2015 or 2016)
Luton North (Corbyn in 2015 and 2016)
Makerfield (Burnham in 2015; none in 2016)
Maldon (none in 2015 or 2016)
Manchester Central (Burnham in 2015; none in 2016)
Manchester Gorton (Corbyn in 2015; none in 2016)
Mansfield (Burnham in 2015; none in 2016)
Mid Dorset and North Poole (none in 2015 or 2016)
Mid Sussex (Burnham in 2015; Corbyn in 2016)
Montgomeryshire (none in 2015; Corbyn in 2016)
New Forest East (none in 2015; Corbyn in 2016)
Newton Abbot (Corbyn in 2015 and 2016)
North Devon (Corbyn in 2015 and 2016)
North East Cambridgeshire (none in 2015; Corbyn in 2016)
North Thanet (none in 2015 or 2016)
North West Cambridgeshire (none in 2015 or 2016)
North West Durham (none in 2015; Corbyn in 2016)
Northampton North (Cooper in 2015; Corbyn in 2016)
Norwich North (Corbyn in 2015 and 2016)
Nottingham East (Corbyn in 2015 and 2016)
Orkney (none in 2015; Corbyn in 2016)
Penrith and the Border (none in 2015; Corbyn in 2016)
Pendle (Cooper in 2015; none in 2016)
Plymouth Moor View (none in 2015; Corbyn in 2016)
Poole (none in 2015; Corbyn in 2016)
Preston (Corbyn in 2015 and 2016)
Redcar (none in 2015; Corbyn in 2016)
Romford (Burnham in 2015; Corbyn in 2016)
Rotherham (none in 2015 or 2016)
Salford and Eccles (Corbyn in 2015 and 2016)
Sedgefield (Kendall in 2015; none in 2016)
Sefton Central (Burnham in 2015; Corbyn in 2016)
Sherwood (Corbyn in 2015 and 2016)
Shetland Islands (none in 2015; Corbyn in 2016)
South Basildon and East Thurrock (Corbyn in 2015; none in 2016)
South Herefordshire (none in 2015; Corbyn in 2016)
South Holland and The Deepings (none in 2015 or 2016)
South Thanet (none in 2015; Corbyn in 2016)
South West Devon (Burnham in 2015; Corbyn in 2016)
South West Bedfordshire (none in 2015; Corbyn in 2016)
South West Hertfordshire (none in 2015 or 2016)
Southampton Itchen (Corbyn in 2015 and 2016)
Southend West (Cooper in 2015; Corbyn in 2016)
St Austell and Newquay (Corbyn in 2015; none in 2016)
St Helens South and Whiston (Cooper in 2015; Corbyn in 2016)
Staffordshire Moorlands (none in 2015 or 2016)
Stockport (none in 2015; Corbyn in 2016)
Stoke-on-Trent Central (Cooper in 2015; Corbyn in 2016)
Sutton and Cheam (Corbyn in 2015 and 2016)
Thornbury and Yate (Corbyn in 2015 and 2016)
Tottenham (Corbyn in 2015 and 2016)
Torridge and West Devon (none in 2015; Corbyn in 2016)
Uddingston and Bellshill (Burnham in 2015; Smith in 2016)
Uxbridge and South Ruislip (Corbyn in 2015 and 2016)
Wakefield (Corbyn in 2015 and 2016)
Wallasey (Corbyn in 2015; none in 2016)
Walsall South (none in 2015 or 2016)
Wansbeck (Burnham in 2015; Corbyn in 2016)
Warley (Cooper in 2015; none in 2016)
Weaver Vale (none in 2015; Corbyn in 2016)
Wellingborough (none in 2015; Corbyn in 2016)
Wells (none in 2015 or 2016)
West Bromwich West (none in 2015 or 2016)
West Dorset (none in 2015 or 2016)
West Ham (Corbyn in 2015; Smith in 2016)
West Suffolk (Corbyn in 2015 and 2016)
Westmorland and Lonsdale (Corbyn in 2015 and 2016)
Weston-Super-Mare (none in 2015; Corbyn in 2016)
Windsor (none in 2015; Corbyn in 2016)
Wirral West (Cooper in 2015; none in 2016)
Wirral South (Burnham in 2015; Corbyn in 2016)
Wolverhampton South West (Corbyn in 2015; none in 2016)
Worsley and Eccles South (Burnham in 2015; none in 2016)
Worthing West (none in 2015; Corbyn in 2016)
Wycombe (Corbyn in 2015; none in 2016)
Yeovil (Cooper in 2015; none in 2016)
Lisa Nandy – 72 nominations (plus NUM, GMB, Chinese for Labour, Jewish Labour Movement)
Aberavon (Cooper in 2015; none in 2016)
Arundel and South Downs (none in 2015; Corbyn in 2016)
Ashfield (Corbyn in 2015; none in 2016)
Ashford (none in 2015 or 2016)
Barnsley Central (none in 2015 or 2016)
Barnsley East (Burnham in 2015; Smith in 2016)
Bassetlaw (Cooper in 2015; none in 2016)
Bermondsey and Old Southwark (Kendall in 2015; Smith in 2016)
Birmingham Northfield (none in 2015 or 2016)
Birmingham Yardley (Corbyn in 2015; none in 2016)
Blackpool North and Cleveleys (none in 2015 or 2016)
Bolsover (none in 2015; Corbyn in 2016)
Broxbourne (Cooper in 2015; none in 2016)
Burnley (none in 2015 or 2016)
Bury North (Cooper in 2015; Corbyn in 2016)
Bury South (Cooper in 2015; none in 2016)
Cannock Chase (none in 2015 or 2016)
Chippenham (Cooper in 2015; Corbyn in 2016)
City of Durham (none in 2015 or 2016)
Clwyd West (none in 2015; Corbyn in 2016)
Congleton (Burnham in 2015; Corbyn in 2016)
Coventry South (Cooper in 2015; none in 2016)
Croydon South (Kendall in 2015; none in 2016)
Cumbernauld and Kilsyth (Burnham in 2015; none in 2016)
Dagenham and Rainham (Corbyn in 2015 and 2016)
Delyn (Cooper in 2015; Corbyn in 2016)
Don Valley (Burnham in 2015; none in 2016)
Dudley South (Burnham in 2015; none in 2016)
Edinburgh Southern (none in 2015 or 2016)
Erewash (Cooper in 2015; Corbyn in 2016)
Faversham and Mid Kent (none in 2015; Corbyn in 2016)
Gloucester (Burnham in 2015; Corbyn in 2016)
Gosport (none in 2015 or 2016)
Great Grimsby (Cooper in 2015; Smith in 2016)
Halton (Burnham in 2015; Corbyn in 2016)
Hazel Grove (none in 2015 or 2016)
Hull East (Burnham in 2015; none in 2016)
Kingston and Surbiton (none in 2015; Corbyn in 2016)
Llanelli (none in 2015 or 2016)
Louth and Horncastle (none in 2015; Corbyn in 2016)
Meon Valley (none in 2015 or 2016)
Middlesbrough (Burnham in 2015; Corbyn in 2016)
Mitcham and Morden (Kendall in 2015; Smith in 2016)
Morecambe and Lunesdale (Burnham in 2015; none in 2016)
Morley and Outwood (Cooper in 2015; Smith in 2016)
Newark (none in 2015; Corbyn in 2016)
Newcastle-under-Lyme (Burnham in 2015; Corbyn in 2016)
North Dorset (none in 2015 or 2016)
North Warwickshire (none in 2015 or 2016)
North West Leicestershire (Burnham in 2015; Corbyn in 2016)
Northampton South (Cooper in 2015; Corbyn in 2016)
Nottingham North (none in 2015 or 2016)
Perthshire North (Corbyn in 2015; none in 2016)
Perthshire South and Kinross-shire (Corbyn in 2015; none in 2016)
Rother Valley (none in 2015 or 2016)
Ruislip, Northwood and Pinner (Burnham in 2015; none in 2016)
Sheffield Brightside and Hillsborough (Burnham in 2015; Corbyn in 2016)
Sheffield Heeley (none in 2015; Corbyn in 2016)
Slough (Burnham in 2015; none in 2016)
South Derbyshire (Corbyn in 2015; none in 2016)
Stockton South (none in 2015 or 2016)
Stoke-on-Trent North (none in 2015 or 2016)
Stretford and Urmston (Cooper in 2015; Corbyn in 2016)
Tooting (Cooper in 2015; none in 2016)
Vauxhall (Kendall in 2015; Smith in 2016)
Walthamstow (Corbyn in 2015 and 2016)
Warrington North (Burnham in 2015; none in 2016)
Wigan (none in 2015 or 2016)
Wokingham (none in 2015; Corbyn in 2016)
Wolverhampton North East (Burnham in 2015; none in 2016)
Wythenshawe and Sale East (Corbyn in 2015; none in 2016)
York Outer (none in 2015 or 2016)
Jess Phillips – 0 nominations (withdrawn)
Keir Starmer – 374 nominations (plus UNISON, Usdaw, SERA, Community, Musicians' Union, TSSA, Labour Movement for Europe, Labour Business, Socialist Health Association, Labour Campaign for International Development, Christians on the Left, Labour Party Irish Society, Society of Labour Lawyers, BAME Labour, Labour Housing Group, Scientists for Labour)
Aberdeen Central (Corbyn in 2015; none in 2016)
Aberdeen Donside (none in 2015; Corbyn in 2016)
Aberdeen South and North Kincardine (none in 2015 or 2016)
Aberdeenshire West (Cooper in 2015; Smith in 2016)
Airdrie and Shotts (Corbyn in 2015; none in 2016)
Aldershot (Burnham in 2015; none in 2016)
Aldridge-Brownhills (Corbyn in 2015 and 2016)
Altrincham and Sale West (Cooper in 2015; Smith in 2016)
Alyn and Deeside (Corbyn in 2015 and 2016)
Amber Valley (Corbyn in 2015; none in 2016)
Angus South (Cooper in 2015; none in 2016)
Argyll and Bute (Cooper in 2015; Corbyn in 2016)
Aylesbury (Corbyn in 2015; none in 2016)
Ayr (Burnham in 2015; Smith in 2016)
Banbury (none in 2015 or 2016)
Banffshire and Buchan Coast (Burnham in 2015; none in 2016)
Barking (Kendall in 2015; none in 2016)
Barrow and Furness (Burnham in 2015; Corbyn in 2016)
Basildon and Billericay (Burnham in 2015; none in 2016)
Basingstoke (Cooper in 2015; Smith in 2016)
Batley and Spen (Corbyn in 2015; Smith in 2016)
Beaconsfield (none in 2015 or 2016)
Beckenham (Burnham in 2015; none in 2016)
Bedford (Corbyn in 2015 and 2016)
Bethnal Green and Bow (Corbyn in 2015; Smith in 2016)
Beverley and Holderness (none in 2015; Corbyn in 2016)
Bexleyheath and Crayford (Burnham in 2015; none in 2016)
Birmingham Edgbaston (none in 2015 or 2016)
Birmingham Erdington (none in 2015 or 2016)
Birmingham Ladywood (none in 2015 or 2016)
Birmingham Perry Barr (Cooper in 2015; none in 2016)
Birmingham Selly Oak (none in 2015 or 2016)
Blackburn (none in 2015 or 2016)
Blaydon (Burnham in 2015; Corbyn in 2016)
Blenau Gwent (Corbyn in 2015; Smith in 2016)
Bolton North East (Cooper in 2015; Corbyn in 2016)
Bosworth (none in 2015 or 2016)
Bracknell (Cooper in 2015; none in 2016)
Bradford South (none in 2015 or 2016)
Braintree (none in 2015 or 2016)
Brecon and Radnorshire (Cooper in 2015; none in 2016)
Brent Central (Corbyn in 2015 and 2016)
Brent North (Corbyn in 2015 and 2016)
Brentford and Isleworth (none in 2015; Corbyn in 2016)
Bridgend (Cooper in 2015; none in 2016)
Bridgwater and West Somerset (Corbyn in 2015; none in 2016)
Brigg and Goole (Corbyn in 2015; none in 2016)
Bristol East (Burnham in 2015; Corbyn in 2016)
Bristol South (none in 2015; Corbyn in 2016)
Bromsgrove (Cooper in 2015; none in 2016)
Buckingham (none in 2015 or 2016)
Burton and Uttoexeter (Burnham in 2015; none in 2016)
Bury St Edmunds (Corbyn in 2015 and 2016)
Caerphilly (Cooper in 2015; none in 2016)
Caithness, Sutherland and Ross (none in 2015 or 2016)
Cambridge (none in 2015 or 2016)
Cardiff Central (none in 2015; Corbyn in 2016)
Cardiff South and Penarth (none in 2015 or 2016)
Cardiff West (none in 2015 or 2016)
Carlisle (Corbyn in 2015 and 2016)
Carrick, Cumnock and Doon Valley (Burnham in 2015; none in 2016)
Carshalton and Wallington (Cooper in 2015; none in 2016)
Castle Point (Corbyn in 2015; none in 2016)
Central Devon (Corbyn in 2015 and 2016)
Central Suffolk and North Ipswich (none in 2015 or 2016)
Cheadle (Burnham in 2015; none in 2016)
Chelmsford (Cooper in 2015; none in 2016)
Chelsea and Fulham (Cooper in 2015; none in 2016)
Chesham and Amersham (Cooper in 2015; Corbyn in 2016)
Chesterfield (none in 2015; Corbyn in 2016)
Chichester (none in 2015 or 2016)
Chingford and Woodford Green (Corbyn in 2015 and 2016)
Chipping Barnet (Cooper in 2015; Smith in 2016)
Chorley (none in 2015 or 2016)
Cities of London and Westminster (Kendall in 2015; Corbyn in 2016)
City of Chester (none in 2015 or 2016)
Clackmannanshire and Dunblane (Burnham in 2015: none in 2016)
Clydebank and Milngavie (Cooper in 2015; Corbyn in 2016)
Coatbridge and Chryston (none in 2015; Corbyn in 2016)
Colne Valley (none in 2015 or 2016)
Corby (none in 2015 or 2016)
Cotswolds (none in 2015; Corbyn in 2016)
Coventry North East (none in 2015 or 2016)
Croydon Central (Corbyn in 2015 and 2016)
Croydon North (Corbyn in 2015 and 2016)
Cunninghame North (none in 2015 or 2016)
Cunninghame South (Cooper in 2015; Corbyn in 2016)
Cynon Valley (none in 2015 or 2016)
Darlington (none in 2015; Smith in 2016)
Daventry (none in 2015 or 2016)
Denton and Reddish (none in 2015 or 2016)
Derby North (Corbyn in 2015; none in 2016)
Derby South (Burnham in 2015; Smith in 2016)
Derbyshire Dales (Corbyn in 2015 and 2016)
Devizes (Corbyn in 2015 and 2016)
Dewsbury (none in 2015; Corbyn in 2016)
Doncaster Central (Corbyn in 2015 and 2016)
Doncaster North (none in 2015 or 2016)
Dover (none in 2015; Corbyn in 2016)
Dulwich and West Norwood (Kendall in 2015; Corbyn in 2016)
Dumbarton (none in 2015 or 2016)
Dumfriesshire (none in 2015; Smith in 2016)
Dunfermline (Burnham in 2015; none in 2016)
Dwyfor Meirionydd (none in 2015; Corbyn in 2016)
Ealing Central and Acton (Cooper in 2015; Smith in 2016)
Ealing North (none in 2015 or 2016)
East Devon (Corbyn in 2015 and 2016)
East Ham (Kendall in 2015; none in 2016)
East Hampshire (none in 2015 or 2016)
East Kilbride (Burnham in 2015; none in 2016)
East Lothian (none in 2015; Smith in 2016)
East Surrey (Burnham in 2015; Corbyn in 2016)
East Worthing and Shoreham (none in 2015; Corbyn in 2016)
East Yorkshire (none in 2015 or 2016)
Eastwood (Burnham in 2015; none in 2016)
Eddisbury (none in 2015; Corbyn in 2016)
Edinburgh Eastern (Cooper in 2015; none in 2016)
Edinburgh North and Leith (Corbyn in 2015 and 2016)
Edinburgh Pentlands (Corbyn in 2015; none in 2016)
Edinburgh Western (Corbyn in 2015; none in 2016)
Eltham (none in 2015 or 2016)
Enfield Southgate (Corbyn in 2015 and 2016)
Epping Forest (none in 2015; Corbyn in 2016)
Epsom and Ewell (Burnham in 2015; none in 2016)
Exeter (Cooper in 2015; none in 2016)
Falkirk West (none in 2015 or 2016)
Fareham (none in 2015 or 2016)
Feltham and Heston (none in 2015 or 2016)
Finchley and Golders Green (Burnham in 2015; Smith in 2016)
Filton and Bradley Stoke (none in 2015 or 2016)
Galloway and West Dumfries (Cooper in 2015; Smith in 2016)
Garston and Halewood (Cooper in 2015; Corbyn in 2016)
Gedling (none in 2015 or 2016)
Gillingham and Rainham (none in 2015 or 2016)
Glasgow Anniesland (Cooper in 2015; Corbyn in 2016)
Glasgow Cathcart (Cooper in 2015; Smith in 2016)
Glasgow Maryhill and Springburn (Corbyn in 2015 and 2016)
Glasgow Pollock (Corbyn in 2015; none in 2016)
Glasgow Provan (Burnham in 2016; none in 2016)
Glasgow Shettleston (Burnham in 2015; Corbyn in 2016)
Glasgow Southside (Burnham in 2015; Corbyn in 2016)
Gower (Corbyn in 2015 and 2016)
Grantham and Stamford (Corbyn in 2015 and 2016)
Gravesham (Cooper in 2015; none in 2016)
Great Yarmouth (Corbyn in 2015 and 2016)
Greenock and Inverclyde (Corbyn in 2015; Smith in 2016)
Greenwich and Woolwich (Cooper in 2015; none in 2016)
Halesowen and Rowley Regis (Burnham in 2015; Corbyn in 2016)
Halifax (Corbyn in 2015 and 2016)
Haltemprice and Howden (none in 2015 or 2016)
Hamilton, Larkhall and Stonehouse (Burnham in 2015; Corbyn in 2016)
Hammersmith (Cooper in 2015; none in 2016)
Hampstead and Kilburn (Cooper in 2015; Corbyn in 2016)
Harlow (Burnham in 2015; Corbyn in 2016)
Harrogate and Knaresborough (Cooper in 2015; Corbyn in 2016)
Harrow West (Cooper in 2015; Corbyn in 2016)
Hartlepool (Corbyn in 2015 and 2016)
Harwich and North Essex (none in 2015; Corbyn in 2016)
Havant (Corbyn in 2015 and 2016)
Hemel Hempstead (Corbyn in 2015; none in 2016)
Hendon (Cooper in 2015; none in 2016)
Henley (none in 2015 or 2016)
Hertford and Stortford (none in 2015 or 2016)
Hertsmere (Cooper in 2015; none in 2016)
Hexham (Cooper in 2015; Corbyn in 2016)
High Peak (none in 2015 or 2016)
Hitchin and Harpenden (Cooper in 2015; Corbyn in 2016)
Holborn and St Pancras (Corbyn in 2015 and 2016)
Hornchurch and Upminster (Burnham in 2015; none in 2016)
Hornsey and Wood Green (Corbyn in 2015; Smith in 2016)
Houghton and Sunderland South (none in 2015 or 2016)
Hove (none in 2015 or 2016)
Huddersfield (none in 2015 or 2016)
Hyndburn (none in 2015; Corbyn in 2016)
Ilford North (Kendall in 2015; none in 2016)
Ilford South (Corbyn in 2015 and 2016)
Inverness and Nairn (Cooper in 2015; Smith in 2016)
Ipswich (none in 2015 or 2016)
Isle of Wight (Corbyn in 2015 and 2016)
Islington North (Corbyn in 2015 and 2016)
Islwyn (none in 2015 or 2016)
Jarrow (Burnham in 2015; Corbyn in 2016)
Keighley (none in 2015 or 2016)
Kenilworth and Southam (Cooper in 2015; none in 2016)
Kirkcaldy (none in 2015; Corbyn in 2016)
Labour International (none in 2015 or 2016)
Leeds North East (Corbyn in 2015; none in 2016)
Leeds North West (Corbyn in 2015 and 2016)
Leeds West (Corbyn in 2015; none in 2016)
Leicester East (Cooper in 2015; Smith in 2016)
Leicester South (Corbyn in 2015 and 2016)
Leigh (Burnham in 2015; none in 2016)
Lewes (none in 2015; Corbyn in 2016)
Lewisham East (Kendall in 2015; none in 2016)
Lewisham West and Penge (Corbyn in 2015 and 2016)
Lichfield (none in 2015 or 2016)
Linlithgow (Corbyn in 2015 and 2016)
Loughborough (Cooper in 2015; Corbyn in 2016)
Luton South (Corbyn in 2015 and 2016)
Macclesfield (Cooper in 2015; Corbyn in 2016)
Maidenhead (Burnham in 2015; Corbyn in 2016)
Maidstone and The Weald (none in 2015 or 2016)
Manchester Withington (Cooper in 2015; none in 2016)
Meriden (none in 2015; Corbyn in 2016)
Merthyr Tydfil and Rhymney (Corbyn in 2015; none in 2016)
Mid Bedfordshire (none in 2015; Corbyn in 2016)
Mid Derbyshire (none in 2015; Corbyn in 2016)
Mid Fife and Glenrothes (none in 2015 or 2016)
Mid Norfolk (none in 2015 or 2016)
Mid Worcestershire (Burnham in 2015; Corbyn in 2016)
Middlesbrough South and East Cleveland (none in 2015; Smith in 2016)
Midlothian South, Tweeddale and Lauderdale (Burnham in 2015; Corbyn in 2016)
Milton Keynes (none in 2015; Corbyn in 2016)
Milton Keynes South (none in 2015; Corbyn in 2016)
Mole Valley (none in 2015 or 2016)
Monmouth (none in 2015; Corbyn in 2016)
Moray (Kendall in 2015; Smith in 2016)
Motherwell and Wishaw (Corbyn in 2015; none in 2016)
Na h-Eileanan an Iar (none in 2015; Smith in 2016)
Neath (none in 2015 or 2016)
New Forest West (Burnham in 2015; none in 2016)
Newcastle upon Tyne Central (Corbyn in 2015 and 2016)
Newcastle upon Tyne East (Cooper in 2015; none in 2016)
Newcastle upon Tyne North (none in 2015; Smith in 2016)
Newport East (Corbyn in 2015; none in 2016)
Newport West (none in 2015 or 2016)
Normanton, Pontefract and Castleford (Cooper in 2015; none in 2016)
North Durham (none in 2015 or 2016)
North East Bedfordshire (none in 2015 or 2016)
North East Derbyshire (none in 2015; Corbyn in 2016)
North East Fife (Cooper in 2015; Smith in 2016)
North East Hampshire (none in 2015 or 2016)
North East Hertfordshire (none in 2015 or 2016)
North East Somerset (none in 2015 or 2016)
North Herefordshire (Corbyn in 2015; none in 2016)
North Norfolk (Corbyn in 2015 and 2016)
North Shropshire (Corbyn in 2015 and 2016)
North Somerset (Corbyn in 2015 and 2016)
North Swindon (Burnham in 2015; none in 2016)
North Tyneside (Burnham in 2015; Corbyn in 2016)
North West Hampshire (Corbyn in 2015 and 2016)
North West Norfolk (none in 2015; Corbyn in 2016)
North Wiltshire (none in 2015; Corbyn in 2016)
Norwich South (Cooper in 2015; Corbyn in 2016)
Nottingham South (Corbyn in 2015; Smith in 2016)
Nuneaton (none in 2015 or 2016)
Old Bexley and Sidcup (Cooper in 2015; Corbyn in 2016)
Oldham East and Saddleworth (Corbyn in 2015; none in 2016)
Oldham West and Royton (Burnham in 2015; none in 2016)
Orpington (none in 2015 or 2016)
Oxford East (none in 2015 or 2016)
Oxford West and Abingdon (none in 2015 or 2016)
Paisley (Burnham in 2015; none in 2016)
Penistone and Stocksbridge (none in 2015 or 2016)
Peterborough (Corbyn in 2015 and 2016)
Plymouth Sutton and Devonport (none in 2015; Corbyn in 2016)
Pontypridd (Burnham in 2015; Smith in 2016)
Poplar and Limehouse (Burnham in 2015; Corbyn in 2016)
Portsmouth North (none in 2015; Corbyn in 2016)
Portsmouth South (Cooper in 2015; Corbyn in 2016)
Preseli Pembrokeshire (Corbyn in 2015 and 2016)
Pudsey (Burnham in 2015; Corbyn in 2016)
Putney (none in 2015 or 2016)
Rayleigh and Wickford (none in 2015; Corbyn in 2016)
Reading East (none in 2015; Smith in 2016)
Reading West (none in 2015; Corbyn in 2016)
Redditch (Burnham in 2015; none in 2016)
Renfrewshire North and West (none in 2015 or 2016)
Renfrewshire South (Cooper in 2015; Smith in 2016)
Rhondda (none in 2015 or 2016)
Ribble Valley (none in 2015; Corbyn in 2016)
Richmond (Yorks) (none in 2015 or 2016)
Richmond Park (Corbyn in 2015; Smith in 2016)
Rochdale (none in 2015 or 2016)
Rochester and Strood (Burnham in 2015; Corbyn in 2016)
Rochford and Southend East (Cooper in 2015; Corbyn in 2016)
Romsey and Southampton North (Cooper in 2015; Corbyn in 2016)
Rossendale and Darwen (none in 2015 or 2016)
Runnymede and Weybridge (Cooper in 2015; Smith in 2016)
Rutherglen (Burnham in 2015; Smith in 2016)
Rutland and Melton (Cooper in 2015; none in 2016)
Salisbury (none in 2015; Corbyn in 2016)
Saffron Walden (Cooper in 2015; none in 2016)
Scarborough and Whitby (Corbyn in 2015 and 2016)
Scunthorpe (Corbyn in 2015 and 2016)
Selby and Ainsty (Cooper in 2015; none in 2016)
Sevenoaks (none in 2015; Corbyn in 2016)
Sheffield Central (none in 2015 or 2016)
Sheffield Hallam (none in 2015 or 2016)
Sheffield South East (Burnham in 2015; none in 2016)
Shipley (Cooper in 2015; Corbyn in 2016)
Shrewsbury and Atcham (Corbyn in 2015; none in 2016)
Sittingbourne and Sheppey (Cooper in 2015; none in 2016)
Skipton and Ripon (Corbyn in 2015; none in 2016)
Skye, Lochaber and Badenoch (none in 2015 or 2016)
Sleaford and North Hykeham (Cooper in 2015; none in 2016)
Solihull (none in 2015; Corbyn in 2016)
Somerton and Frome (Corbyn in 2015 and 2016)
South Cambridgeshire (none in 2015; Corbyn in 2016)
South Dorset (Cooper in 2015; Corbyn in 2016)
South East Cornwall (Corbyn in 2015 and 2016)
South Leicestershire (Burnham in 2015; none in 2016)
South Northamptonshire (Corbyn in 2015 and 2016)
South Shields (Burnham in 2015; none in 2016)
South Staffordshire (none in 2015 or 2016)
South Suffolk (Corbyn in 2015; none in 2016)
South Swindon (none in 2015; Smith in 2016)
South West Norfolk (Cooper in 2015; Corbyn in 2016)
South West Surrey (Cooper in 2015; none in 2016)
South West Wiltshire (Corbyn in 2015 and 2016)
Southampton Test (Corbyn in 2015 and 2016)
Spelthorne (none in 2015 or 2016)
St Albans (Cooper in 2015; none in 2016)
St Helens North (Burnham in 2015; none in 2016)
Stafford (none in 2015 or 2016)
Stalybridge and Hyde (Corbyn in 2015 and 2016)
Stevenage (Cooper in 2015; Smith in 2016)
Stirling (none in 2015 or 2016)
Stockton North (Burnham in 2015; none in 2016)
Stoke-on-Trent South (Burnham in 2015; Corbyn in 2016)
Stone (none in 2015 or 2016)
Stourbridge (none in 2015 or 2016)
Strathkelvin and Bearsden (Burnham in 2015; Smith in 2016)
Stratford-on-Avon (Corbyn in 2015; none in 2016)
Streatham (Kendall in 2015; Smith in 2016)
Stroud (none in 2015; Corbyn in 2016)
Suffolk Coastal (none in 2015 or 2016)
Sunderland Central (Corbyn in 2015; none in 2016)
Sutton Coldfield (none in 2015; Corbyn in 2016)
Swansea East (Corbyn in 2015 and 2016)
Swansea West (Corbyn in 2015 and 2016)
Tamworth (none in 2015 or 2016)
Tatton (none in 2015; Corbyn in 2016)
Taunton Deane (none in 2015 or 2016)
Telford (Burnham in 2015; none in 2016)
Tewkesbury (Cooper in 2015; Corbyn in 2016)
Thirsk and Malton (Corbyn in 2015; none in 2016)
Thurrock (Cooper in 2015; Corbyn in 2016)
Tiverton and Honiton (Cooper in 2015; none in 2016)
Tonbridge and Malling (none in 2015; Corbyn in 2016)
Torbay (none in 2015; Corbyn in 2016)
Torfaen (Burnham in 2015; none in 2016)
Truro and Falmouth (Cooper in 2015; Corbyn in 2016)
Tunbridge Wells (Burnham in 2015; none in 2016)
Twickenham (Cooper in 2015; Smith in 2016)
Tynemouth (none in 2015 or 2016)
Vale of Clwyd (none in 2015 or 2016)
Walsall North (none in 2015 or 2016)
Wantage (none in 2015 or 2016)
Warrington South (Cooper in 2015; Smith in 2016)
Warwick and Leamington (Corbyn in 2015 and 2016)
Washington and Sunderland West (Corbyn in 2015; none in 2016)
Watford (Cooper in 2015; none in 2016)
Waveney (none in 2015 or 2016)
Wealden (Corbyn in 2015; none in 2016)
Welwyn Hatfield (none in 2015 or 2016)
Wentworth and Dearne (none in 2015 or 2016)
West Bromwich East (none in 2015 or 2016)
West Worcestershire (none in 2015 or 2016)
Westminster North (Cooper in 2015; Smith in 2016)
Wimbledon (Cooper in 2015; Smith in 2016)
Winchester (none in 2015; Corbyn in 2016)
Witham (none in 2015 or 2016)
Witney (Cooper in 2015; Corbyn in 2016)
Woking (Burnham in 2015; none in 2016)
Wolverhampton South East (Kendall in 2015; none in 2016)
Worcester (none in 2015 or 2016)
Workington (Burnham in 2015; none in 2016)
Wrekin (none in 2015 or 2016)
Wrexham (Burnham in 2015; Smith in 2016)
Wyre and Preston (none in 2015 or 2016)
Wyre Forest (Burnham in 2015; Corbyn in 2016)
York Central (none in 2015 or 2016)
Ynys Môn (Corbyn in 2015 and 2016)
Emily Thornberry – 31 nominations
Arfon (none in 2015 or 2016)
Bishop Auckland (Burnham in 2015; none in 2016)
Brentwood and Ongar (Burnham in 2015; none in 2016)
Broadland (none in 2015 or 2016)
Canterbury (none in 2015; Corbyn in 2016)
Cardiff North (none in 2015 or 2016)
Carmarthen West and South Pembrokeshire (Burnham in 2015; none in 2016)
Cowdenbeath (none in 2015 or 2016)
Eastleigh (none in 2015; Corbyn in 2016)
Esher and Walton (none in 2015 or 2016)
Ettrick, Roxburgh and Berwickshire (none in 2015 or 2016)
Falkirk East (none in 2015 or 2016)
Forest of Dean (Burnham in 2015; none in 2016)
Gateshead (Corbyn in 2015 and 2016)
Guildford (none in 2015 or 2016)
Horsham (Corbyn in 2015 and 2016)
Islington South and Finsbury (Corbyn in 2015 and 2016)
Labour Party of Northern Ireland (Burnham in 2015; Corbyn in 2016)
Midlothian North and Musselburgh (Corbyn in 2015 and 2016)
Newbury (Corbyn in 2015 and 2016)
North Cornwall (Corbyn in 2015 and 2016)
Reigate (Cooper in 2015; Corbyn in 2016)
Rugby (Corbyn in 2015; none in 2016)
Rushcliffe (none in 2015 or 2016)
St Ives (Corbyn in 2015; none in 2016)
South Ribble (Corbyn in 2015 and 2016)
Southport (Burnham in 2015; Corbyn in 2016)
Surrey Heath (Cooper in 2015; Corbyn in 2016)
Totnes (Cooper in 2015; Corbyn in 2016)
Vale of Glamorgan (Cooper in 2015; none in 2016)
West Lancashire (Burnham in 2015; Corbyn in 2016)
More from LabourList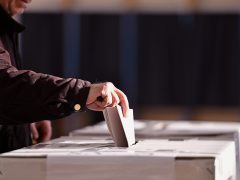 Comment
This year's Labour conference is designed to be an upbeat and inspiring affair: the final battery charge for…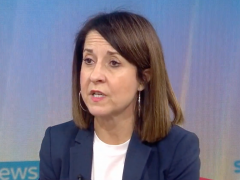 Daily email
Workers vs shirkers, drivers vs eco-zealots Fresh from dusting off their spades to dig out battle lines over…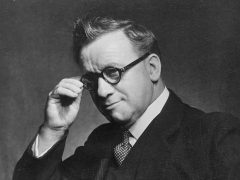 Comment
Imagine waiting for a bus at Marble Arch on a hot summer evening in London in 1921. There…