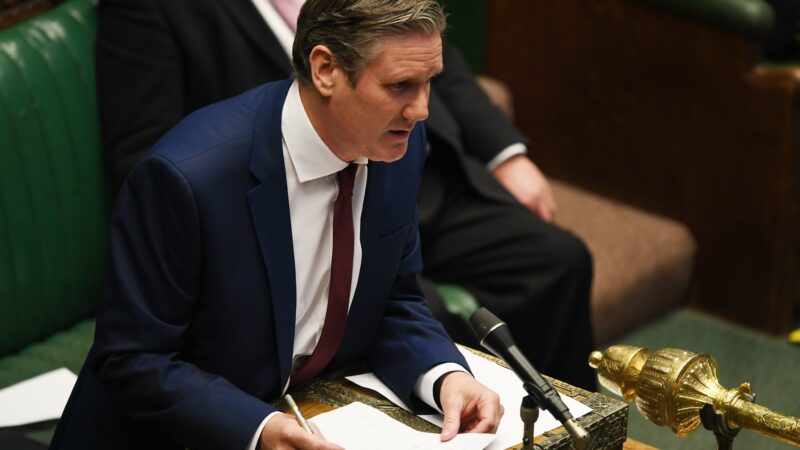 Hundreds of party activists, including several former Labour MEPs, have called on new leader Keir Starmer to push for an extension to the Brexit transition period.
Organised by Labour for a Socialist Europe, the open letter warns that failing to extend the phase – due to end in December – would "cost lives" amid the Covid-19 pandemic.
It has been signed by 450 Labour members, including former European Labour leader Richard Corbett, plus ex-MEPs Seb Dance, Theresa Griffin, Julie Ward and Jude Kirton-Darling.
The UK has until 30th June to request that the transition phase be extended, but Downing Street has insisted that no such request will be made – despite the impact of Covid-19 on Brexit talks.
Negotiations have now resumed via videoconference, but two planned rounds of talks were cancelled in the meantime and officials spent weeks arranging the remote discussions.
The Prime Minister's spokesperson has said that any extension would mean the UK having to follow EU rules at a time when the country "needs flexibility" in its Covid-19 response.
Keir Starmer was a leading advocate of the campaign to hold a fresh public vote on Brexit, and was the only Labour leadership candidate to defend the party's 2019 Brexit policy.
But asked about the extension issue by an LBC caller on Monday, Starmer refused to call for a delay – though he said it was unlikely that a deal could be struck in time.
"The government says it's going to get negotiations and a deal done by the end of the year," he said. "I've always thought that's tight and pretty unlikely, but we're going to hold them to that and see how they get on."
He added: "I would seek to ensure that the negotiations were completed as quickly as possible. I've not called for a pause because the government says it's going to get it done by the end of the year."
If no extension is agreed, the UK would leave the European single market at the end of 2020 either with or without a deal in place. Critics have said this could delay UK access to a vaccine.
Below if the full text of the open letter.
On Thursday 16th April, the government publicly stated that it would reject any extension to the Brexit transition period beyond 31st December 2020. In the midst of the coronavirus crisis, this is a deeply dangerous move for our rights, livelihoods and public services.
As Labour members, activists and supporters and trade unionists, we are calling for our party and unions to push for a major extension to the Brexit transition period. Efforts must now be concentrated on saving lives and tackling Covid-19 at a national and global level. We call for the new leadership under Keir Starmer and Angela Rayner to speak out forcefully to articulate this growing demand coming from across society.
Even before this crisis, possibilities for a UK-EU deal looked bleak: now negotiations are effectively suspended. In the context of the huge economic and social dislocation already caused by the pandemic, the further shock of a hard Brexit in less than nine months' time would be disastrous. Leaving the EU's Early Warning and Response System and the European Medicines Agency, as per the government's current plans, could substantially delay UK access to an effective vaccine and other treatments, as well as limit our ability to deal with future pandemics. This will cost lives.
We believe the whole labour movement should unite to demand an extension, as well as continued membership of the relevant European bodies, regardless of wider views on Brexit. This is a fundamental issue of defending working people's living standards and rights, including rights to health and social protection as highlighted in the current crisis.
If Labour speaks out and campaigns on this crucial issue, we can force the government to change course, safeguarding the economy and living standards and protecting our communities.
Signatories
Julie Ward, former MEP for the North West
Richard Corbett, former MEP for Yorkshire & the Humber and leader of European Parliamentary Labour Party, GMB
Jude Kirton-Darling, former MEP for the North East, Unite and GMB
Seb Dance, former MEP for London, GMB
Theresa Griffin, former MEP for North East and chair of the European Parliamentary Labour Party
John Moloney, Slough GC Delegate, PCS Assistant General Secretary
Mark Boothroyd, Camberwell and Peckham CLP, Unite Guys and St Thomas NHS Hospital Branch Secretary
Kas Witana, Penistone & Stocksbridge CLP, care worker and Unison member
Ben Selby, Grantham and Stamford CLP
Tracy McGuire, Darlington, Chair West Branch, NEU NEC
Joan Twelves, Vauxhall CLP, EC member, Unite the Union Community, branch treasurer
Abbie Clark, Stevenage CLP Secretary, Unite
Magi Young, Exeter GC and EC delegate, NUS
Helen Russell, Mid Worcestershire TULO Officer and 2019 parliamentary candidate, Unite workplace rep
Andrea Pisauro, Oxford West & Abingdon, coordinator, "Take a Break from Brexit" campaign
Michael Chessum, Streatham CLP, Unite
Matthew Fulton-McAlister, councillor, Norwich CLP, NASUWT Regional Official
Jill Borcherds, Stevenage, 2019 parliamentary candidate, NEU
Tom Pottrill, Stourbridge
Josh Lovell, Stevenage, County Councillor, UCU
Margaret Eames-Petersen, Herts county councillor for Hatfield North, Previously union rep AUT
Sandy Paul, Poplar and Limehouse. Membership Coordinator, EC Delegate & observer, Tower Hamlets LCF, Unite
Julia Welbourn, Unite Community
Kim Vodden, Pudsey,
Deborah Hansen, Harborough CLP, Unite Community
Martin Thomas, Islington South and Finsbury, NEU
Heidy Kempe-Bottcher, Manchester Withington, UCU
Ana Oppenheim, Hackney North and Stoke Newington, IWGB
Seema Syeda, Limehouse & Poplar, UVW
Stephen Smith, Pollards Hill, Mitcham and Morden
Rosalyn Newell, International
Dr Camila Bassi, Sheffield Central, Branch President, SHU UCU
Alexander Sim, Uxbridge and South Ruislip, Unison
Hannah Sawtell, Nottingham East
Helen Nash, Salisbury
Siobhán McGrath, Hammersmith and Fulham CLP Member
Lynn Davies, Devizes
John Presley, Totnes, CWU
Daniel Round, Stourbridge CLP, NEU
Hongjian Luo, York Central/Member, TSSA/Delegate to the Labour Party
Phil Whitney, Derbyshire Dales (Auditor), Previously Vice Chair and European Officer, NUT
Charles Ernest Leggat, Bosworth
Deborah Finberg, Cambridge, Unison member
Meg Wood, Wolverhampton North East, Unison
Nick Clark, Wealden,
Andrew Kitchen, Cotswolds
Ann Terry, Mid Suffolk, RCN
Margaret Ducketty
Barbara Slowikowski, Woodhouse, Unison
Mala Mistry, Ealin
Gina Clarke
Lesley Moore
Andy Nicolaou,
Jennifer Cox, Battersea, NEU
Andy Sims, Eastbourne CL, Retired
Joseph Hodson, Buckingham
Ian Jones, Totton
Joe Sollitt, Fylde Labour Party
Natasha Steele, Beighton, Sheffield, NEU Rep
Beverley Gill
Gavin Edwards, Walthamstow CLP, UCU
Gerard Johnson, Lewisham Deptford CLP
Linda Turner, City of Chester, Member
Jemma Irvine
Ruth Milsom, Sheffield Hallam, Unite
Mike Vessey, Chelsea & Fulham, GMB
Paul Scolari
Daniel Nichols, Romford, UNISON
Philip Inglesant, Vauxhall, UCU Oxford branch equalities office
Sally Brooks, York CLP
Sarah Jones, Milton Keynes CLP
Paul Bond, Dulwich & W Norwood, Bive chaur RMT London Taxi
Nye Goodwin, Oldham East & Saddleworth, National Education Union
Joanne Simpson, Kingston upon Hull
Emma Witney, Edinburgh Southern, Unison
Ann Corner, Ex Unison branch secretary and senior steward for social care and health Nottinghamshire County Council
Chris Allen, Leicester West CLP, Unite
Pete Radcliff, Broxtowe – expelled in 2016 for being supporter of the AWL, Unite Community branch committee
Russell Carr, Camberwell and Peckham, PCS Tate United 101034, Branch Organiser
Femi Oshatogbe, Islington South and Finsbury, Labour Member
Yolanda Leask, Thanet South
Daniel Randall, Assistant Chair, RMT Bakerloo branch (personal capacity)
Emily Walsh, Bristol West, UCU
Christopher Hunt, yes, No
Sheila Ravnkilde, Broxtowe, Unite Community
Pantelis Mina
David Cullen, Stevenage. Councillor, ex-TASS ex north Thames regional secretary
Julia Moore, Lewisham East, Diem25 member
Alex Evans, Colne Valley
Daniel Edward Higgins
Natacha Kennedy, Eltham, UCU
Sacha Ismail, Streatham, Unite
Alex Blenkhorn, Denton and Reddish CLP, Unison Steward
Eddie Hornby, Stevenage
John Medhurst, Hove, GMB
Nik Barstow, Stretford and Urmston, Unite the union
Abel Harvie-Clark, Newcastle East CLP, Unison
Rowena Foote
Ian Smith, Scarborough, NAPO – local rep
Vijay Jackson, Political Education Officer, Edinburgh Central CLP, CWU
John Gaskell, SW Surrey, Retired
Ailsa Milnes, North Somerset – exec member
Lynne Armstrong, Bognor Regis and Littlehampton
James Stonhold, Brighton Kemptown, Unite
Dominic Jackson, Bury North, Unite
Louise Hodgson, Altrincham and Sale West, member, Unite (retired)
Andrew Wincott, Selby and Ainsty
Dr Jenny Watts, UCU member
Pauline Moylan, Elmet and Rothwell
Catherine Reynolds, Eddisbury CLP Treasurer, Unison retired member
Matthew Dodson, NEU member
Grace Polina Sparks, Trafford, NUJ
Patrick Jenkins, Greenwich and Woolwich, GMB
Pauline Di Chiara
Lisette Stux
Audrey Gaffney, Garston and Halewood, Unison
Ruth Fryer, Canterbury
Susan Quinlan, Walton, Retired
Pauline Spencer, Wavertree, self-employed
Michael John Banks, Wigan
Steve Power, Wirral West, Former full time official (Unite)
Jacqueline Jones, Workington, Unite
Sue Baxter, Wirral South, now retired, Formerly IPCS
Paul Ronayne, Wirral South, NEU Treasurer, Wirral District
Moira Winder, Liverpool West Derby, NEU
Robert Buckingham, Wirral South CLP, UNITE
Jimmy Sergi, Birkenhead CLP, Chair of Wirral Young Labour
Janie Seal, Sefton Central
Vicky Matthews, Wirral South, Unite
Joan Darwin
Maureen McDaid, Garston & Halewood
Vivienne Clark
Rosemary Stewart
Liz Miller, Riverside
Christina McCabe, S Cambs, Unite member
Maxine Fearn, York central
Walter Riley, Chester, foot soldier
Judith King, Walsall South
Antony Wilson, Hill North, NEU
Pauline Stafford, Leeds NW, Retired
Carl Asher
Paul Waterhouse, Holborn & St Pancras, GC delegate & Labour Activist
Jenny Gilders,
Kate Blair, West Dorset
Michele Wilson, Stretford and Urmston, – retired. Previously BECTU
Jenna Ford-Knubley, Mid Norfolk, was a shop steward with GMB
Julia Bardsley
Ellie Ford-Knubley
Philip Rowlands, Kettering branch, Retired
David Wood, Chair, Stevenage CLP, UCU member
Stephen Whiting, Stevenage, Unite (retired member)
Michelle Gardner, Labour women's forum chair, Unite
Chris Webb, Stevenage, Campaign Coordinator
Kate Foale, Rushcliffe, GMB
Georgine Whiting, Stevenage, UNISON (retired member)
Gillian Phillips, Chester
Maximilian Czekalski, Warrington South CLP
John Searby, Brighton Pavilion
Jill Ebrey, Withington CLP (Chair Chorlton Branch), UCU
Valerie Wallace
Suzanne Horton
John Porter, Portsmouth North member, NGA, NUJ, Postal Workers Union
Gerard Burke, Milton Keynes,
Chris Paul, Manchester Withington CLP, ex-Councillor, various officer roles, Unite
Roni Digir, Warrington South
Cosima Doerfel, Wallasey
Pauline McDonnell, Gateshead
Polly Wicks, Ordinary member, GMB
Tim McCann, Warrington South, Prospect
Gareth Robson, Lewisham West and Penge
Calix Eden, Lewisham West and Penge, Vice Chair Membership, local CLP
Sacha Marten, Tonbridge and Malling, VC Membership and LGBT Officer
John Howard
Bradley Allsop, Ipswich CLP
Sally McHugh, Hornchurch and Upminster, Retired NUT
Daniel Barrow, Salford, UCU
Roxana Fraser, Winchester, GMB
Kristian Ravnkilde, Broxtowe, Unite Community
Hann Sutcliffe, Newark CLP disability officer, Unite Community
Marcus Thorne, Lewisham Deptford CLP (GC delegate)
Hendrix Lancaster, Eccles
Claudia Hutchings, Kensington
Suzanne Jones, Warwick & Leamington
Fiona Murray, Halesowen & Rowley Regis, Unison
Colin Clarke, Batley & Spen, GMB
Duncan Morrison, Lewisham Deptford CLP, GC Delegate, Lewisham NEU, Branch Secretary
Mark Osborn, Lewisham East, NEU rep
Dan Davison, Cambridge CLP, UCU
Stephen Wood, Bermondsey & Old Southwark, RMT
Patrick Markey, Northampton South, NEU
Mark Catterall, Calder valley, Unison
Maisie Sanders, Lewisham Deptford CLP, Unite
Bruce Robinson, Stockport CLP, Unite Community
Stuart Jordan, Lewisham Deptford, Unison member
Vicki Morris, Nottingham East, Chair, University of Nottingham Unison branch (personal capacity)
Robert Sutton, Chair Crystal Palace and Upper Norwood, Unite Construction
Elaine Jones, Wirral South CLP, Unison Cheshire West and Wirral Community Health branch Labour Link officer
Janine Booth, TULO, Hackney South and Shoreditch, RMT
Alison Brown, Sheffield Heeley LGBTQ officer, UNISON South Yorkshire Area Secretary Yorkshire Ambulance Service
Dora Polenta, Rushcliffe/LGBTQIA+ officer, IWW
Tony Byrne, Secretary Newark CLP, Chair RMT East Midlands Central branch
Brian Cantrill, member of PCS/ARMS
Gemma Short, Hornsey & Wood Green, NEU
Ruth Cashman, Tooting, UNISON Branch Secretary
Adele Cresswell, Nottingham East
Tim Broughton, Stevenage TULO, Convenor
Liam Conway, Nottingham East, Notts NEU – Membership Secretary
Dave Kirk, Leeds West CLP political education office, Unite
Karen Johnson, London Bridge and West Bermondsey, Branch Secretary
Ed Whitby, Newcastle East CLP executive committee, Unison Newcastle City, Labour link officer
Will Stephens, Hampstead and Kilburn, United Voices of the World (SAW coordinator)
Tim Van Tinteren, Heeley CLP, ASLEF
Charlie McDonald, West Ham CLP, PCS
Dave Levy, Lewisham Deptford CLP/GC Delegate, GMB (Branch President); personal capacity
John Windsor, Bristol North West, Ex NATFHE (UCU) secretary
Sam Greenwood, Hemsworth, UNISON Wakefield local Government Branch Secretary
Zack Murrell-Dowson, Bristol West CLP, IWGB/ IWGB CLB Bristol treasurer
Joshua Chown, Hornchurch & Upminster, USDAW, Shops Steward, CO21 Branch Committee member
Joe Booth, Chipping Barnet, RMT
Mark Chilcott, Unison Member
Jean Lane, Penistone and Stocksbridge
Stan Crooke, Glasgow Shettleston CLP, Unite and GMB
Christie Neary, Hornsey & Wood Green, NEU
Daniel Rawnsley, Sheffield Central, NEU
Paulette Romain, Croydon Central, PCS TU Rep
Chris Marks, Lewisham Deptford, PCS NEC
Ben Towse, Labour Campaign for Free Movement co-founder, Unison
David Ball, Finchley and Golders Green CLP, Trade Union Liaison Officer, workplace rep, Unison and NEU
Ali Crabtree, Streatham Hill ward membership secretary, BECTU
Christine Rimmer, Member Broxtowe CLP, Unite Community
Patricia Lee, Liverpool West Derby
Daniel Jeffery, Streatham, Vice Chair and Labour Link Officer Lambeth UNISON
Anita Downs, Lewisham East, Unite – workplace rep
John Bloxam, Currently not a member, UNITE
Omar Raii, Lewisham Deptford CLP, UCU
Eleanor Clarke, Putney CLP, Unite
Jim Denham, Selly Oak CLP, Unite delegate to CLP
Ian Townson, Secretary, Lambeth & Southwark Unite Community
Alice Marshall, Hemsworth, Unison
Steve Chapman, Sheffield Heeley, Unite
Andy Warren, Lewisham Deptford, PCS DWP London Region Young Members officer
Joseph Lynn, Bethnal Green and Bow
Kathleen Hunt, Cannock Chase
Barry Parkin, Hertford and Stortford , Previously area rep of ACTT
Marianna Masters, Streatham/ Lambeth Councillor , Unite & Unison
Owain Gardner, North West Durham CLP, EC Member and Weardale BLP Secretary, Unite the Union and UCU
Gilles Morin, West Ham CLP, Member of Unison
Ali Hosseini, Slough
Peter Nowland, Oxford east, Unite
Jill Mountford, Lewisham Deptford – expelled, Unite the Union
Paul Cooper, Lewisham Deptford, Unite Community
Chrissie Charvill, Oxford East
Gillian Hart, Lewisham Deptford Older Person Co-ordinator, Unite Community Treasurer
Liz Yeates, Charnwood
Howard Ricketts, Stevenage, Unite (AAC)
Liz Blackshaw, Charnwood
Timothy Cooper, Nottingham East TULO officer Unison member
Nela Roncevic, Ashton, Bury South
Liz Minns, Epsom & Ewell – Socialist Societies Rep, Unison
Barry Woolhead
Sally McArthur, Shipley, NEU
Sean O'Toole, Stevenage CLP
Patrick Mc Fadden
Zaheer Mohammed, Leyton and Wanstead. Unite union
Fred Brown, Keighley – Communications Officer, UNITE
Peter Bone, Broxtowe, NEU
Philomena Mullan, Banbury
Mark Shenton
Howard Varney, Poplar and Limehouse
Helen McCabe, Broxtow, UCU
Gerard Marshall, West Dunbartonshire
Marie-Claire Ohsan Berthelsen, Oxford West & Abingdon
Holly Harwood, Stepney Green
Sue Lyon, Cities of London and Westminster
Ole John Berthelsen, Oxford west and Abingdon
Harry Shipman, Southampton, BMA
Tom O'Carroll, Pudsey, NEU
Dawn Kinnersley
Rachael Tomlinson, Beverley and Holderness
Sue Mew, Walthamstow CLP, UCU
Edward Williamson, Chipping Barnet
Shelley Carter, Oxford East
Vinay Chambore, Battersea
Kitty Howarth, Broxtowe CLP, UCU Branch Chair Nottingham College
Avril Alexander, Oxford East
Hannah Lane, Bermondsey and Old Southwark
Mark Sandell, Hove, Unite
Genevieve Ohsan, Reading West CLP
Daphne Bone, Broxtowe CLP
Alec Shelton Broxtowe, CLP Branch Chair, Unison Retired member
Sandy Critchley, Former NUJ freelance branch secretary
Alex Stuart, Poplar and Limehouse CLP
Lucy Ismail, Streatham, UCU retired member
Eva Burnett
Konnie Lloyd, Broxtowe, Retired
Graham Barrett, Brent Central, Unite
Sue, Cities of London and Westminster
Andy Forse, Milton Keynes South, GMB
Barry Buitekant, Hackney North and Stoke Newington, USDAW
Kirsten Malcolm, Bristol NW
Faisal Rahim, Broxtowe CLP
John Ireland, High Peak
John Shore, Bethnal Green and Bow/member of General Committee
Jacob Armstrong, International, Vice Chair Berlin Branch
John mason, Uxbridge and South Ruislip, UCU
Graham Martin, York, Unite Community
John Halliday, Hammersmith and Fulham
Frances Alexander, Leyton and Wanstead, NEU retired
Thelma Jones, Carmarthenshire
Paul Waters, Broxtowe Labour Party, Unite
Justin Hoffman, Unite
Marie-Louise Rabe, Addiscombe West, Croydon
Theodore Michael, Sevenoaks
Martin Warne, West Ham GC member
Suzy Roston, Stoke Newington, London
Lucinda Eaglesfield, Tooting, Prospect
Chris Jefferies, Bristol West
Zenobia Tata, Ealing Central and Acton
Claire O'Kell, member of the Labour and Co-operative Party, member of Unite Community)
Roger Berry, Bristol East
Glyn Hambrook, Harrogate and Knaresborough, UCU (retired member)
Jan Green, Witney
Mark Hayward, Shrewsbury and Atcham
Alan Richardson, East Kilbride Strathaven & Lesmahagow, EIS
Ian McMeeken, Vice Chair Campaigns, Croydon North CLP
Paul O'Kell, York, Unison (retired member)
Brenda Ashton, Wirral South
Joern Janssen, Islington South, IG BAU
Joan Allwright, Lancaster and Fleetwood CLP, ordinary member
Brett Cowie, Wimbledon Labour Party member
Dick Allwright, Lancaster and Fleetwood, UCU
Ruth Klassen Green, Tottenham
John Handford, Macclesfield
Chris Bright, Camberwell & Peckham, Unison
Andrew Nicol, Wimbledon
Barbara Clark, Swansea West CLP
Mike Wilson, Mitcham and Morden
Roland Laycock, Mansfield CLP, CWU
J.Beaumont, Cardiff West, Unison member
Peter Brimson, Leyton and Wanstead
Krystina Stimakovits, Lambeth
Martin Eric Rodgers, Rochdale, GMB, BMA
Pamela Calder, Vauxhall GC delegate, UCU retired member
John Cunningham, Chorley CLP, UCU (retired section)
Ruth Keynes, Brighton Pavilion
Hugo Hunt
Linda Clarke, Islington South Labour Party, Holloway ward chair, CLP environmental officer, UCU
Terry Walker, Brighton Pavilion
Caroline Richardson, Workington, Unite Community Equality Officer
Richard Hoffmann, Congleton
Wanda Lozinska, Stroud CLP, Unite
Tim Hiscock, Crewe and Nantwich CLP, Prospect
Denise Abel, Labour International, Italy and Malta branch, Unison (retired members)
Hilary Lawson, Brighton Pavilion
James Chespy, Gillingham and Rainham CLP, GMB
Richard Stifter, South Shields, Retired member
Maggie, Whitby & Scarborough
Sylvia Scaife, Ipswich
Lizzie Palliser, Member, Shipley constituency
Alicia Marshall, Witney
Marie W Green, Amber Valley
Judy Mason, Stratford on Avon
Thomas Gilbert, Islington South & Finsbury, UVW
Neil Nerva, Hampstead and Kilburn, Brent Cllr
Annie Wenn, Harborough CLP
David Melvin, Stalybridge and Hyde
Tracey Nevill
Peter Matthews
Clare Harrison, York Central
Tom Harris, Lewisham Deptford, PCS activist
Elizabeth Hallworth
Camilla Lovelace, Cardiff South and Penarth
Jacqueline Ellis, Great Grimsby
Jackie Jones, Chair Cardiff Central
Esther Saunders-Jennings, Bristol West
Dave Burn, Finchley and Golders Green
John Howarth, Former MEP for South East England, Reading Labour, NUJ
Joy Hall, Penrith
Nikki Masters, Kettering, Unison
Frankie Elen, Wells, NUT (Retired)
David Earnshaw, Chair, Brussels Labour, Member NUJ
Barbara Rossi, Chingford and Woodford Green member, UCU member
Leopold Loewer, Poole, Prospect
Margarita Morales, Chelsea and Fulham CLP, GMB
Mick Duncan, Brighton Kemptown, ward campaigns officer, Unite and Equity
Natasha Crofton, Lewisham Deptford, Unite Community
Lawrence Welch, Durham, Unite
Peter Cuthbert
Monica Eeuwens, North East Bedfordshire
Liz Macleod, member
Janice Bailey, Shrewsbury & Atcham member
Dr M M Gilchrist, Hull Central & West, Unison member
Sandy Sharples, High Peak member
Chris Romberg, Shrewsbury & Atcham
Kalim Ahmed, Oxford East
Fraser Dalziel
Sarah McMorrow, Lewisham West and Penge
Keith Reader, Islington North, UCU (but retired)
John McLeod, Tottenham
Jane Clarke, Hornsey and Wood Green, NEU Officer of local association
Sue Winter, Camborne & Redruth
Sarah Perrigo, Leeds NE Political education Officer
Henry Tiller, Chingford ad Woodford Green, NEU
Sally Carter, Worsley and Eccles south
Daniel Fitzpatrick, Kensington UCU
Jason Gold, Labour International Founder Delegate to Executive Body, Chair of Central Eastern Europe Branch
John Croft, Erith and Thamesmead, UCU
Barbara Segal, Bristol West, UCU
Brian McCarthy, Streatham, Streatham Hill CLP, Unison
Daniel Key, Bristol East Labour Party, Unite
Margaret Masterman, Boston and Skegness member, UNISON (retired member from Lincs County Council)
Alan White, Streatham
Jo Halliday, Islington South & Finsbury CLP
Anne Sadler, Mid Derbyshire
Camilo Tirado, Tottenham
Lucy Caldicot, Vauxhall CLP, Lambeth Councillor, Unison
Taraneh Ahmadi-Parker, Hove
E Griffiths, Hornsey & Wood Green; exec, Society of Labour Lawyers
Joseph Lynn, Bethnal Green & Bow
Steve Rouse, South Swindon
Caroline Cook, Ealing
Chris Billing, Totnes CLP, Nautilus UK
Stephen Tompsett, Winchester
Lynton North, Torridge & West Devon
Tim Gopsill, Dulwich and West Norwood/Chair of Coldharbour Ward party, Unite
Samantha Lewis, Tooting, NEU
Claire Shipp, South West Bedfordshire
Liz Gardiner, Monmouth CLP, Equity member
Glory Rigueros, Brighton Pavilion, UCU
Meg van Rooyen, Warwick & Leamington, Unison
Pauline Williams, Ynys Mon
Terry Moore, Labour International
Naomi Greene, Morley and Outwood CLP
Roger Shepherd, Bristol West CLP
Sally Churchill, Pontypridd, Unison
Mike Rowley, Oxford East CLP, Unite
Mr Nicolas Franklin-Woolley, Penistone and Stocksbridge
Mo McManus, Bristol North West
James Jacobs, Broxtowe CLP
Ken Brooks, Bristol NW CLP
Jill Barrett, Hackney South and Shoreditch CLP
Mark Jones, Aldershot CLP, F&C Branch Exec Member, Unite the Union
Linda Burnip, Startford-on-Avon, UNISON
Gordon Sim, North Wilts CLP
Steve O'Neal, Devizes CLP Secretary
Rosalynne Birch, Vice chair membership Oldham East & Saddleworth CLP, Unite
Maude Dews, Lewisham Deptford, NEU
Christine Wardlow-Kaye
Randy Banks, Ealing Central and Acton/ Branch Secretary
Marcus Atkin, Wyre and Preston North CLP
More from LabourList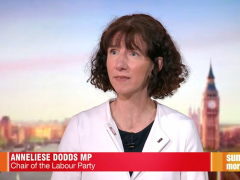 News
Sophy Ridge on Sunday Chair of the Labour Party Anneliese Dodds argued that the Conservatives need to address…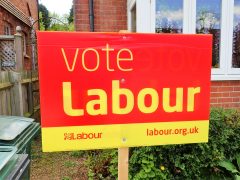 Comment
Rishi Sunak announcing a windfall tax on oil and gas firms this week is a clear vindication for…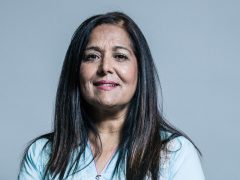 Comment
Boris Johnson's Conservative Party won a mandate to 'level up' the UK at the 2019 general election. The…