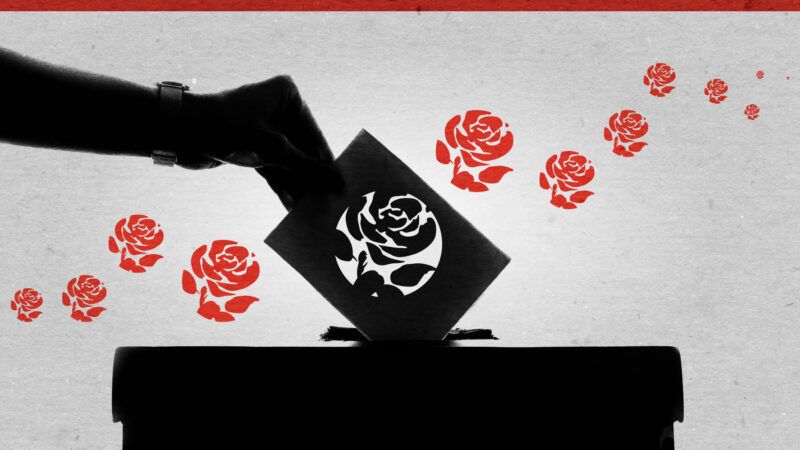 Several positions are up for grabs on Labour's national executive committee (NEC), and Constituency Labour Parties (CLPs) have started to nominate their preferred candidates.
The contest due to end in November will see members elect nine CLP and two local government reps to the party's governing body, alongside one treasurer and one representative each for youth, disabled and Welsh Labour.
Over 170 Labour members are standing for the various positions across the 18 available NEC seats. The party has published their statements online, and you can have a look at what LabourList knows about them here.
All candidates need to be nominated to secure a place on the ballot. For the disabled rep position, this means getting the backing of five CLPs or two trade unions. The nomination period started on July 11th and closes on September 27th.
Ballots will then begin to be dispatched to members on October 19th, before voting closes on November 12th. The rep is elected by an electoral college of 50% one-member-one-vote of self-identified disabled members and 50% affiliated trade unions.
LabourList has put together a full guide to the NEC contests that outlines the key functions of Labour's ruling body, which NEC seats are up this summer, the timetable for the elections, and the nominating and voting processes.
Below is the list of nominations for candidates seeking to be the disabled members rep on the NEC.
Last updated: 12pm, Monday 28th September. Based on the party's list.
Stuart Adam – 3 nominations
Clackmannanshire and Dunblane CLP
Sedgefield CLP
Swansea East CLP
Lawrence Arnold – 2 nominations
Coventry North East CLP
Liverpool West Derby CLP
George Baker – 8 nominations
Basingstoke CLP
Bridgend CLP
Chichester CLP
Croydon North CLP
Eastleigh CLP
Wealden CLP
Wyre Forest CLP
Yeovil CLP
Joanna Baker-Rogers – 1 nomination
North Warwickshire CLP
John Banks – 1 nomination
Amber Valley CLP
Laura Baudin – 2 nominations
Maldon CLP
Warwick and Leamington CLP
Geraldine Bird – 6 nominations
Bury St Edmunds CLP
Cambridge CLP
Haltemprice and Howden CLP
Westminster North CLP
Witham CLP
York Central CLP
Jason Boyles – 1 nomination
Chatam and Aylesford CLP
Emily Brothers – 14 nominations (plus Community)
Aberdeen Central CLP
Bolton South East CLP
Bridgwater and West Somerset CLP
Calder Valley CLP
City of Chester CLP
Dumbarton CLP
Hyndburn CLP
Keighley CLP
Nottingham South CLP
Rossendale and Darwen CLP
Sutton and Cheam CLP
Telford CLP
Thornbury and Yate CLP
Wokingham CLP
Kelvin Cracknell – 6 nominations
Ipswich CLP
North East Cambridgeshire CLP
Peterborough CLP
South West Hertfordshire CLP
Suffolk Coastal CLP
West Suffolk CLP
James Driver – 2 nominations
Elmet and Rothwell CLP
Leeds East CLP
Jessie Erlam – 1 nomination
Stourbridge CLP
Jon Fletcher – 4 nominations
Ashton-Under-Lyne CLP
Harrogate and Knaresborough CLP
Northern Ireland
Stretford and Urmston CLP
Kendrick Fowler – 5 nomination
Blackpool North and Cleveleys CLP
Blackpool South CLP
St Austell and Newquay CLP
Stalybridge and Hyde CLP
Wyre and Preston North CLP
Victoria Hoban – 1 nomination
Middlesbrough CLP
David Isaac – 1 nomination
Hammersmith CLP
Shebul Khan – 5 nominations
Barking CLP
Bethnal Green and Bow CLP
Dagenham and Rainham CLP
East Hampshire CLP
Poplar and Limehouse CLP
Adrian Knapper – 2 nominations
Stoke-On-Trent Central CLP
Stoke-On-Trent North CLP
Sebastian Kola-Bankole – 1 nomination
Rochester and Strood CLP
George Lindars-Hammond – 64 nominations (plus GMB, Usdaw, UNISON)
Altrincham and Sale West CLP
Bassetlaw CLP
Batley and Spen CLP
Bermondsey and Old Southwark CLP
Birmingham, Selly Oak CLP
Bolsover CLP
Bolton North East CLP
Bracknell CLP
Braintree CLP
Brentford and Isleworth CLP
Bromley and Chislehurst CLP
Bury North CLP
Bury South CLP
Cheadle CLP
Chingford and Woodford Green CLP
Dewsbury CLP
Doncaster North CLP
East Lothian CLP
Eastwood CLP
Enfield North CLP
Enfield Southgate CLP
Erewash CLP
Finchley and Golders Green CLP
Gedling CLP
Glasgow Anniesland CLP
Glasgow Maryhill and Springburn CLP
Glasgow Maryhill and Springburn CLP
Greenock and Inverclyde CLP
Halton CLP
Harrow West CLP
Holborn and St Pancras CLP
Ilford North CLP
Ilford South CLP
Jarrow CLP
Knowsley CLP
Leeds North West CLP
Leeds West CLP
Leigh CLP
Manchester Withington CLP
Mitcham and Morden CLP
New Forest West CLP
Newcastle Upon Tyne East CLP
Newcastle Upon Tyne North CLP
Nottingham North CLP
Nuneaton CLP
Ogmore CLP
Portsmouth South CLP
Redcar CLP
Richmond Park CLP
Romford CLP
Rugby CLP
Runnymede and Weybridge CLP
Salisbury CLP
Sheffield Brightside and Hillsborough CLP
South West Surrey CLP
Strathkelvin and Bearsden CLP
Tynemouth CLP
Vale of Clwyd CLP
Vauxhall CLP
Walthamstow CLP
Warley CLP
Warrington North CLP
Warrington South CLP
Wythenshawe and Sale East CLP
Ellen Morrison – 206 nominations (plus ASLEF, BFAWU, CWU, FBU, Unite the Union, TSSA)
Aberconwy CLP
Aldridge-Brownhills CLP
Almond Valley CLP
Arundel and South Downs CLP
Basildon and Billericay CLP
Bath CLP
Battersea CLP
Beckenham CLP
Bedford CLP
Beverley and Holderness CLP
Birkenhead CLP
Birmingham, Hall Green CLP
Birmingham, Hodge Hill CLP
Birmingham, Northfield CLP
Birmingham, Yardley CLP
Bishop Auckland CLP
Blyth Valley CLP
Bolton West CLP
Bournemouth East CLP
Bournemouth West CLP
Brent Central CLP
Brent North CLP
Brighton, Kemptown CLP
Brighton, Pavilion CLP
Bristol East CLP
Bristol South CLP
Bristol West CLP
Broxtowe CLP
Burton CLP
Caerphilly CLP
Camberwell and Peckham CLP
Camborne and Redruth CLP
Cardiff North CLP
Cardiff West CLP
Carmarthen East and Dinefwr CLP
Carmarthen West and South Pembrokeshire CLP
Carshalton and Wallington CLP
Ceredigion CLP
Chelsea and Fulham CLP
Chesterfield CLP
Chipping Barnet CLP
Cities of London and Westminster CLP
City of Durham CLP
Clwyd South CLP
Coventry North West CLP
Coventry South CLP
Crawley CLP
Crewe and Nantwich CLP
Croydon Central CLP
Cynon Valley CLP
Doncaster Central CLP
Dulwich and West Norwood CLP
Dwyfor Meirionnydd CLP
Ealing Central and Acton CLP
Ealing Southall CLP
Easington CLP
East Ham CLP
East Worthing and Shoreham CLP
East Yorkshire CLP
Eddisbury CLP
Edinburgh Northern and Leith CLP
Ellesmere Port and Neston CLP
Eltham CLP
Erith and Thamesmead CLP
Ettrick, Roxburgh and Berwickshire CLP
Fareham CLP
Feltham and Heston CLP
Filton and Bradley Stoke CLP
Forest of Dean CLP
Garston and Halewood CLP
Glasgow Kelvin CLP
Gower CLP
Greenwich and Woolwich CLP
Guildford CLP
Hackney North and Stoke Newington CLP
Hackney South and Shoreditch CLP
Halesowen and Rowley Regis CLP
Hampstead and Kilburn CLP
Harborough CLP
Harlow CLP
Harrow East CLP
Hastings and Rye CLP
Hazel Grove CLP
Hemsworth CLP
Hendon CLP
Heywood and Middleton CLP
High Peak CLP
Hornsey and Wood Green CLP
Hove CLP
Isle of Wight CLP
Islington North CLP
Islington South and Finsbury CLP
Kenilworth and Southam CLP
Kensington CLP
Kingston and Surbiton CLP
Labour International
Lancaster and Fleetwood CLP
Leeds Central CLP
Leeds North East CLP
Lewisham Deptford CLP
Lewisham East CLP
Lewisham West and Penge CLP
Leyton and Wanstead CLP
Liverpool Riverside CLP
Liverpool Walton CLP
Llanelli CLP
Ludlow CLP
Luton North CLP
Luton South CLP
Manchester Central CLP
Manchester Gorton CLP
Mansfield CLP
Meriden CLP
Mid Bedfordshire CLP
Mid Dorset and North Poole CLP
Mid Norfolk CLP
Mid Sussex CLP
Monmouth CLP
Montgomeryshire CLP
Morley and Outwood CLP
Newbury CLP
Newcastle-Under-Lyme CLP
Newport East CLP
Normanton, Pontefract and Castleford CLP
North Devon CLP
North East Bedfordshire CLP
North East Somerset CLP
North West Cambridgeshire CLP
North West Durham CLP
North West Norfolk CLP
Norwich South CLP
Nottingham East CLP
Old Bexley and Sidcup CLP
Oldham East and Saddleworth CLP
Orpington CLP
Oxford East CLP
Oxford West and Abingdon CLP
Penistone and Stocksbridge CLP
Plymouth Moor View CLP
Pontypridd CLP
Poole CLP
Portsmouth North CLP
Pudsey CLP
Putney CLP
Richmond (Yorks) CLP
Rochdale CLP
Romsey and Southampton North CLP
Ruislip, Northwood and Pinner CLP
Rushcliffe CLP
Scarborough and Whitby CLP
Scunthorpe CLP
Sefton Central CLP
Sevenoaks CLP
Sheffield Central CLP
Sheffield Heeley CLP
Shipley CLP
Skipton and Ripon CLP
Solihull CLP
Somerton and Frome CLP
South Basildon and East Thurrock CLP
South Dorset CLP
South East Cornwall CLP
South Shields CLP
South Thanet CLP
Southampton, Itchen CLP
Southampton, Test CLP
Southend West CLP
Southport CLP
St Ives CLP
Stafford CLP
Stevenage CLP
Stockport CLP
Stockton North CLP
Stockton South CLP
Stoke-On-Trent South CLP
Stone CLP
Stratford-On-Avon CLP
Streatham CLP
Stroud CLP
Sutton Coldfield CLP
Swansea West CLP
Tatton CLP
Tiverton and Honiton CLP
Tonbridge and Malling CLP
Tooting CLP
Torfaen CLP
Torridge and West Devon CLP
Totnes CLP
Tottenham CLP
Uxbridge and South Ruislip CLP
Wallasey CLP
Walsall South CLP
Wansbeck CLP
Wantage CLP
Watford CLP
Weaver Vale CLP
Wimbledon CLP
Windsor CLP
Wirral South CLP
Wirral West CLP
Woking CLP
Wolverhampton South West CLP
Worcester CLP
Worthing West CLP
Ynys Mon CLP
York Outer CLP
Nik Oakley – 1 nomination
Hertsemere CLP
Liz Okokon – 5 nominations
Bexhill and Battle CLP
Broxbourne CLP
East Surrey CLP
Macclesfield CLP
Rhondda CLP
Gareth Parry – 1 nomination
Delyn CLP
Mary Peberdy – 5 nominations
Leicester East CLP
Leicester South CLP
Leicester West CLP
Loughborough CLP
Tunbridge Wells CLP
Emily Pomroy-Smith – 4 nominations
Aldershot CLP
Darlington CLP
Hitchin and Harpenden CLP
South West Wiltshire CLP
Richard Rosier – 4 nominations
Aldershot CLP
Darlington CLP
Hitchin and Harpenden CLP
South West Wiltshire CLP
Cameron Redpath – 2 nominations
Cannock Chase CLP
Kirkcaldy CLP
Richard Rossier – 4 nominations
Edinburgh Central CLP
Gateshead CLP
North East Hampshire CLP
West Ham CLP
Elisabeth Roberts – 1 nomination
Milton Keynes South CLP
Cam Rose – 2 nominations
North Herefordshire CLP
Workington CLP
Geoff Rouse – 1 nomination
Kingswood CLP
Dawn Sanders – 1 nomination
Exeter CLP
Kevin Watts – 5 nominations
Corby CLP
Northampton South CLP
South Northamptonshire CLP
St Helens South and Whiston CLP
Wellingborough CLP
Dave Webb – 1 nomination
Newcastle Upon Tyne Central CLP
June Whitelaw – 1 nomination
Midlothian South, Tweeddale and Lauderdale CLP
More from LabourList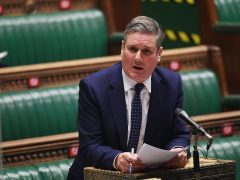 News
Keir Starmer has been urged in an online meeting of the parliamentary party tonight not to ditch the…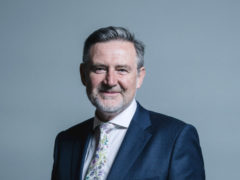 Comment
Tonight will be like old times. The lobby correspondents gathering outside Committee Room 13. Ears pressed to the…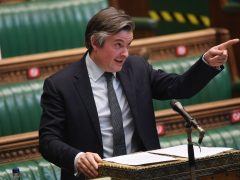 News
Jonathan Ashworth has said the spread of the Indian variant in the UK could have been avoided while…