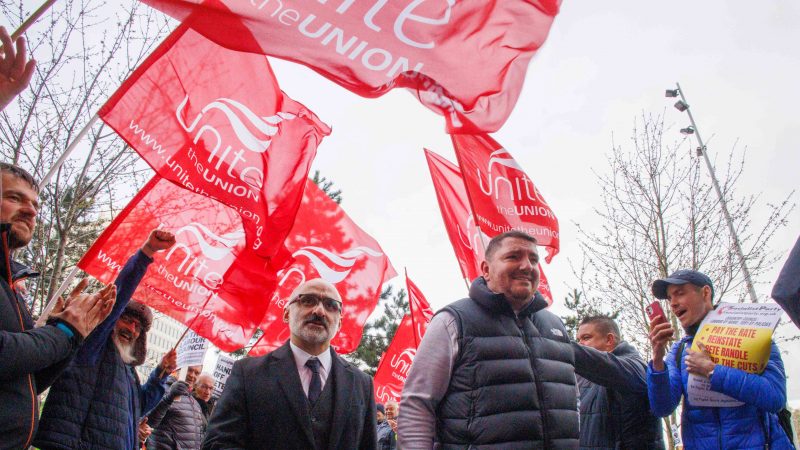 Sharon Graham, general secretary of Labour's largest affiliate donor Unite the Union, has warned that it is "harder and harder to defend" continuing to fund the party through the payment of affiliation fees.
The general secretary told The Observer that she felt the Labour leadership was "sticking two fingers up" at workers with its response to recent industrial action and comments on renationalising key industries.
Commenting after Sam Tarry MP was sacked from the frontbench last week after taking part interviews from a picket line, Graham argued that it is "undoubtedly the fact that Labour is becoming more and more irrelevant to workers".
"It's unfortunate, but it is a fact. What's required right now is for the party that is there for workers stands up and to stop being embarrassed to be the party for workers," the general secretary added.
A party spokesperson said Tarry's sacking was not prompted by his joining the workers but because he broke "collective responsibility" in relation to "media appearances being approved and speaking to agreed frontbench positions".
LabourList understands that Labour frontbenchers were not told to stay away from picket lines today, as they had been ahead of the last set of RMT strikes, but Keir Starmer said earlier last week: "The Labour Party in opposition needs to be the Labour Party in power. And a government doesn't go on picket lines."
The Labour leader said after the shadow transport minister was removed from his post that he lost his job on the frontbench because he "booked himself on to media programmes without permission" and "made up policy on the hoof".
Graham told The Observer: "Workers are being crushed here. I think there's a real crossroads here for Labour. I don't know anyone who thinks what happened to Sam Tarry is correct. He's on a picket line. He's talking about wages.
"Is Labour now saying that people should have a national wage cut? If you're not keeping up with inflation, you are having a cut in pay."
She said Unite's funding of the party would be debated by union members at a meeting next summer, and warned that the last time the matter was debated it was "only narrowly won" and that it is "harder and harder to defend".
"There's no point giving money to a party that is basically sticking two fingers up to workers. It's almost like an abusive relationship. You are the voice of workers in Westminster. We are their voice on the ground. I think it's a very difficult conversation and I think that members will decide," she said.
Tarry's sacking was met with strong criticism from the leaders of trade unions affiliated to the Labour Party. Writing exclusively for LabourList on Friday, Mick Whelan described the decision as "not only wrong" but "stupid".
The ASLEF general secretary wrote: "It is one that the Labour leader – and those around him – will, I believe, live to regret. Because I believe we are one movement, the Labour Party and the labour movement, and we forget that at our peril."
Graham was elected general secretary in 2021, succeeding Len McCluskey. She pitched herself as "the workers' candidate" during her campaign and adopted the slogan: "It's Westminster versus the workplace: back to the workplace."
She warned at the time: "If the Labour Party does things that are good for workers, they'll have no problem with me. But if they don't do what they're supposed to do with workers, then they will have a problem with me."
The executive council of the union had already voted in October 2020 to reduce its affiliation fee to the Labour Party by 10%, or 50,000 affiliates. Graham declared in February this year that "the remaining financial support" provided by Unite to the Labour Party was "under review" amid an industrial dispute between a Labour council and its bin lorry drivers.
More from LabourList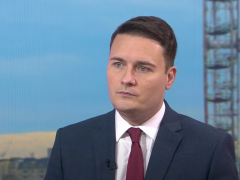 News
Wes Streeting has argued that patients are "paying the price" for the government's "failure" to train enough NHS…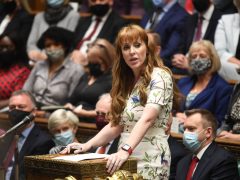 News
Angela Rayner has described the 'VIP lane' used for government procurement during the pandemic as a "scandal of…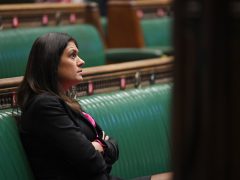 News
Lisa Nandy has slammed the government over reports that it plans to scrap mandatory housebuilding targets, arguing that…