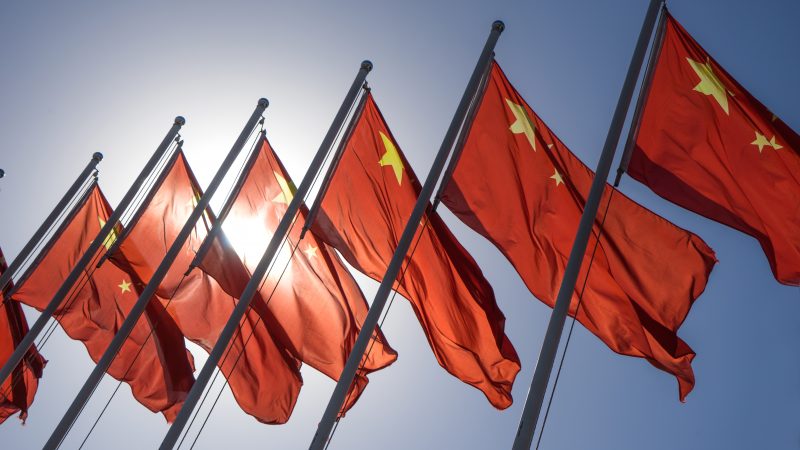 It is often forgotten that the so called "golden era" of relations between the UK and the People's Republic of China began towards the end of the last Labour government. It was Alistair Darling as Chancellor who encouraged the Chinese government's sovereign wealth fund to set up shop in the UK and consider investment in strategic sectors of the UK economy, David Miliband as Foreign Secretary who shifted the UK's recognition of Tibet for a policy more in line with the Chinese state and Gordon Brown as Prime Minister, in his foreword of the launching of the UK-China framework for engagement in 2009, who wrote that China "would present more opportunities for our businesses than any other country".
Of course, back in the late 2000s you would be hard pressed to find many in the East and South East Asian overseas community who were not quietly optimistic that China would continue to liberalise, open up and move towards Hong Kong, which at the time had an open economy, press freedom, the rule of law and a limited form of democracy.
Under these circumstances, it is unsurprising that the Conservatives when taking office elected to deepen engagement with the Chinese state further. Yet, in the nearly 13 years since Labour last held office, the "golden era" has passed and been replaced by a golden hangover, as the cost of allowing Chinese investment in vulnerable sectors including nuclear, steel and telecommunications continues to stack up.
The Chinese Communist Party's leadership structure has been overhauled and the party purged to replace collective and cautious decision-making with that of one-man rule. Under Xi Jinping, China has militarised the South China Sea, weaponised trade against Lithuania and Australia, destroyed Hong Kong's autonomy, enslaved more than a million Uyghur Muslims, erected the most sophisticated high-tech surveillance state that has ever existed and is actively supporting Russia in its brutal war in Ukraine.
In light of the marked change in the behaviour of the Chinese state, the UK's key diplomatic partners across Europe, North America and the Asia Pacific region are increasingly asking the same question: how can they engage with the world's second largest economy without undermining their national security and their commitments to democracy and human rights?
Take the case of the Australian Labor Party, after returning to government for the first time since 2013, it has already moved quickly to implement a well-prepared two-prong strategy which balances shrewd diplomacy with the urgent need to build up national resilience.
Even our friends in the European Union are now openly discussing how to "de-risk" their relationship with China by addressing vulnerabilities in Europe's supply chain and introducing proper investment screening.
Within this context and Labour's continued strength in opinion polls, it is more important than ever that we begin developing a coherent China strategy. We cannot afford to wait until we are elected to office to begin considering how we will respond to what is fast becoming the UK's most difficult and most talked about geopolitical relationship. Nor can we expect that the calamitous Sunak government will put forward a significant strategy either.
As a starting point, a coherent UK-China strategy must establish clear red lines and areas where the UK must build up resilience and mitigate the risks that currently existing in the relationship.
The first red line should be limiting the role of Chinese investment in sensitive sectors of the UK economy, this includes the removal of problematic Chinese technology companies in the telecommunications and procurement supply chain, limiting the role of Chinese companies in the energy sector and in public utilities.
A second red line that would be worth a proper review from a government-in-waiting is the significant over-reliance of higher education institutions on Chinese international students. The UK should remain a welcome destination for Chinese students wishing to study abroad, but the current over-dependency of our leading academic institutions on income from Chinese students leaves them vulnerable to blackmail from the Chinese government and, in some cases, is leading to the active
stifling of academic freedom on campuses.
The pandemic has revealed how fragile global supply chains can be and is leading many countries to consider re-shoring or friend-shoring key supply chains. In the UK's case, we are heavily reliant on China for imports. In 2021 (Q2) to 2022 (Q2), we imported £65bn worth of goods, which included well over £7bn of telecommunications and sound equipment. A further red line should include conducting a whole-scale review of key supply chains that are based in China.
With the Lunar New Year coinciding with China finally removing its zero-Covid policies and opening up, it is easy to be lulled into a false sense of optimism regarding Xi Jinping's regime and a return to a more stable relationship between the West and China. Sadly, that optimism is likely to be short-lived as the Chinese government continues its human rights crackdown in Hong Kong and within China, maintains its no-holds-barred friendship with Russia, increases geopolitical tensions in the Taiwan Strait and leverages its control over strategic parts of the global economy. A Labour government in-waiting can no longer afford to delay work on a coherent and distinctive UK-China strategy.
More from LabourList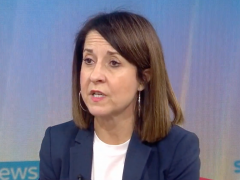 Daily email
Workers vs shirkers, drivers vs eco-zealots Fresh from dusting off their spades to dig out battle lines over…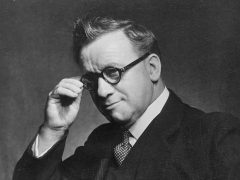 Comment
Imagine waiting for a bus at Marble Arch on a hot summer evening in London in 1921. There…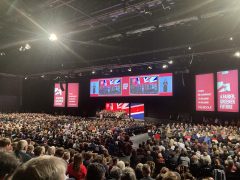 Columnist
The Labour Party's annual conference is the one of the biggest political events in Europe. It is Labour's…