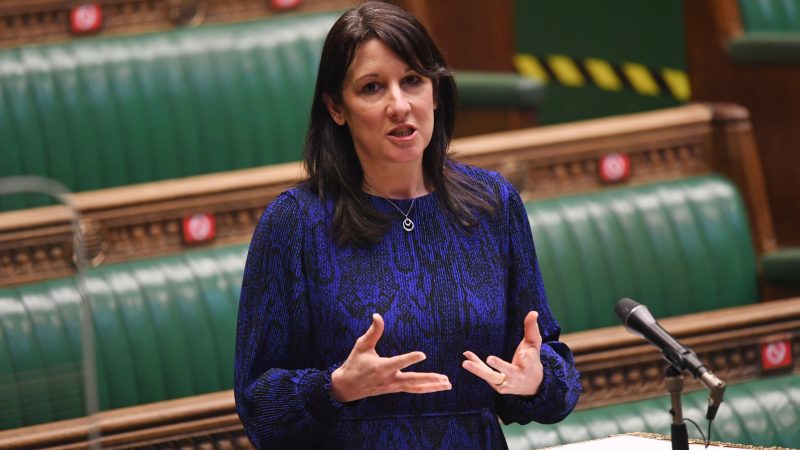 Rachel Reeves has argued that the Tories "have no plan for now, and no plan for the future" after Jeremy Hunt set out the "four pillars" of the government's plan to promote economic growth.
In a speech to City executives in London this morning, the Chancellor outlined a plan based on "four E's" – enterprise, education, employment and everywhere – which he claimed would make it possible to "unlock our national potential to be one of Europe's most exciting, most innovative and most prosperous economies".
Responding to Hunt's speech, the Shadow Chancellor declared that the Tories "have no plan for now, and no plan for the future", adding: "It's time for a Labour government that will build a better Britain."
Reeves said: "Britain has so much potential. From creating good, new jobs in the industries of the future, to making our country the best place to start and grow a business, Labour's proper plan for growth will grasp those opportunities and make our economy stronger to face up to the challenges."
Hunt told attendees that he was setting out a "plan for growth" that would be a "framework against which individual policies will be assessed and taken forward", rather than a "series of measures or announcements", which he said will have to wait for future Budgets and fiscal statements.
The Chancellor said the government's plan was based on "four pillars", which he called the "four 'E's of economic growth and prosperity", namely enterprise, education, employment and everywhere.
He said: "World-beating enterprises to make Britain the world's next Silicon Valley. An education system where world-class skills sit alongside world-class degrees.
"Employment opportunities that tap into the potential of every single person so businesses can build the motivated teams they need. And as talent is spread everywhere, so we will make sure opportunities are as well."
Specifically on promoting enterprise, Hunt declared that the government's ambition was "nothing less than the most competitive tax regime of any major country", which he warned would mean "restraint on spending".
The Chancellor said the government's plan will require "patience and discipline", adding: "It's also going to need something else which is rather short supply: optimism that we can get there." He argued that "declinism" about Britain has "always been wrong in the past, and it's wrong today."
TUC general secretary Paul Nowak said public servants would be "deeply worried" about Hunt's warning of further restraint, which he said is "usually code for cuts".
The union leader argued: "The Chancellor is ignoring the massive staffing crisis hitting our schools, hospitals, care homes and other key services. Rather than addressing the fundamental issue of public sector pay – which is driving many key workers out of their professions – it was the elephant in the room."
He added: "Jeremy Hunt and Rishi Suank are key to unlocking the current industrial disputes. They should be giving public services the funding they desperately need – starting with fair pay rises this year for the staff who keep them running.
"We cannot afford to repeat the mistakes of the 2010s, when years of underinvestment gutted frontline services and ultimately led to the staffing exodus we are seeing today."
Rishi Sunak outlined five key priorities for his government in his new year speech earlier this month, specifically halving inflation over the next year, growing the economy, ensuring national debt is falling, reducing NHS waiting lists and passing new laws to stop small boats crossing the Channel.
The Prime Minister described the five issues as the "people's priorities", adding: "We will either have achieved them or not. No tricks, no ambiguity. We're either delivering for you or we're not. We will rebuild trust in politics through action or not at all. So I ask you to judge us on the effort that we put in and the results that we achieve."
Responding to the speech, Bridget Phillipson said: "What we saw today from Rishi Sunak was a total failure to set out how he intends to build a better Britain. There was no plan behind any of that."
The Shadow Education Secretary added: "This was just completely out of touch, not addressing the real problems that we see right now as a country that his government, after 13 years, have been responsible for creating."
More from LabourList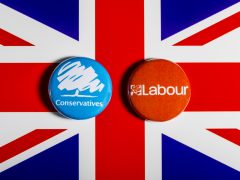 Columnist
If you listen to some commentators, you'd think Labour are now destined to be the largest party in…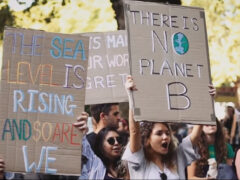 Comment
If the past two years have taught us anything, it is that there is still a lot of…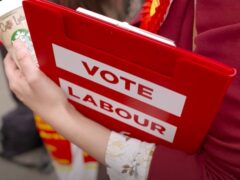 News
Aspiring Labour MPs can now apply for selection in all remaining seats without prospective parliamentary candidates, with the…