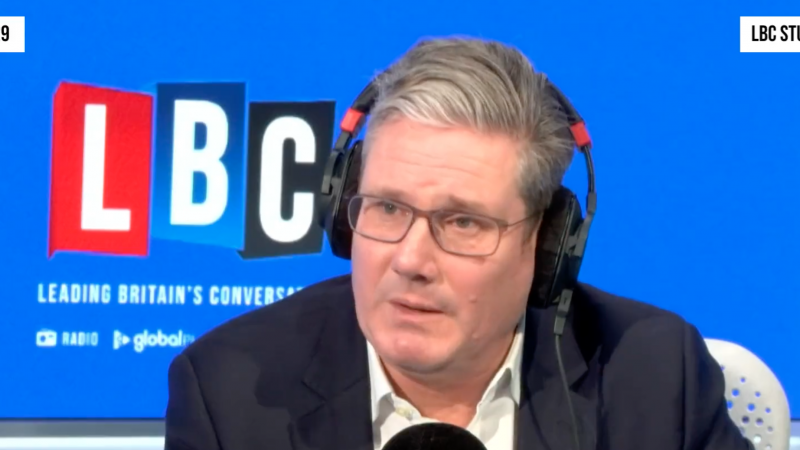 Keir Starmer has argued that he has to be "realistic about what is possible" when asked about accusations that he has broken several of the pledges that he made during his campaign to be Labour leader.
Speaking to LBC Radio today, the Labour leader said the commitments he set out during his campaign were "clearly matters of value and principle for me" but added: "What I've had to do since then is recognise, firstly, we've been through Covid.
"We've got conflict in Ukraine and we've got a government that's done huge damage to the economy. Therefore, in the event that the Labour Party wins the next election, the economy will be in a much, much poorer situation than it was three years ago, still less 13 years ago. And so I have to be realistic about what is possible."
Starmer told listeners that Labour's pledge at the last general election to offer free bus travel for under-25s "needs to be reviewed", adding: "Treat the 2019 manifesto as gone. We will write the next manifesto from scratch."
"There will be no commitment from Labour that isn't fully costed, what we can afford now isn't what we might have been able to afford three or four years ago," he said.
Starmer declared: "The changes we've made to the Labour Party, the decisions we're making and putting ourselves in the position to serve our country, is overwhelmingly supported by the Labour Party.
"So the sense that there are people there in the Labour Party saying: "Oh, I no longer support Keir and his passionate drive to get us into government." That's not the case. The overwhelming majority of the Labour Party are behind what we're doing."
Starmer indicated in an interview with the BBC on Sunday that he may abandon his leadership pledge to abolish university tuition fees. Asked whether he was still committed to scrapping fees, he said: "The tuition fee system needs to be changed, I don't think it's working. I don't think anybody would say it's working.
"But looking at the damage that's been done to the economy, Rachel Reeves and I have had to be very clear that we will only make commitments that we can afford the next general election. So we'll need to look at that promise again."
A majority of the members of the national Labour students committee (NLSC), along with 26 university Labour clubs, have signed an open letter to the Labour leadership, calling on the party to "immediately commit to the abolition of tuition fees and the end of marketised education".
The open letter states: "Labour in government will have a once-in-a-generation opportunity to transform higher education in Britain. A failure to oppose tuition fees is neither progressive nor popular, and Labour will not be thanked for sidestepping the issue."
Starmer has also faced criticism over plans for increased use of the private sector in healthcare under a future Labour government. A Momentum spokesperson said last week: "For Keir Starmer to go back on his leadership pledge to end NHS outsourcing is morally wrong and politically self-defeating."
Writing for the Sunday Telegraph this weekend, Starmer said: "If we don't get real about reform, the NHS will die." He declared that the current primary care model "isn't working" and argued that it is necessary to be "ruthless" with the "bureaucratic nonsense" patients encounter in the health service.
Responding to Starmer's comments, Unite general secretary Sharon Graham urged Labour to make the "right choices on our broken economy and the NHS", adding: "The NHS is in crisis because of the government's deliberate and dangerous political choice to systematically cut the service and suppress workers' pay.
"Labour's key message now should be that it will reverse those cuts so the NHS can truly get back on its feet, not that it will drive through yet another round of disruptive reform."
More from LabourList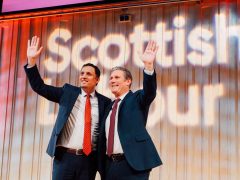 Daily email
Rutherglen: Will Labour win – and would it really signal Scottish revival? Starmer is hitting the campaign trail…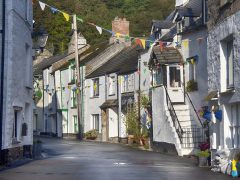 Comment
Labour has promised a 'Take Back Control Bill' in the first King's Speech. Aimed at England, it must…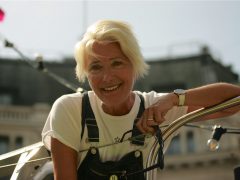 News
Almost 100 climate activists, experts and campaigners from around the world have written to Labour leader Keir Starmer,…