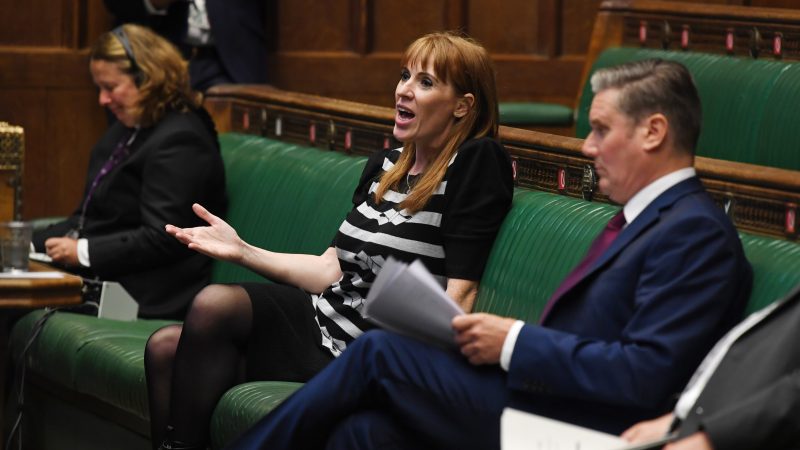 Angela Rayner has declared that the government's plan to tackle fire and rehire "isn't worth the paper it's written on" and described the proposals as "shameful" in the aftermath of the P&O Ferries scandal.
The Department for Business, Energy and Industrial Strategy announced today that it plans to introduce a "statutory code of practice" that will make it "explicitly clear to employers that they must not use threats of dismissal to pressurise employees into accepting new terms".
Commenting on the plans, Labour's deputy leader said: "This code isn't worth the paper it's written on. It's shameful that nearly a year after the P&O Ferries scandal the Conservatives can only offer this weak half-measure, which they admit will allow fire-and-rehire tactics to continue.
"If the Conservatives want to protect workers, they'd finally bring in the employment bill they promised but have abandoned. Instead, they're bringing in a law to threaten nurses, firefighters and other key workers with the sack.
"The next Labour government will end fire and rehire, with our new deal for working people, legislating within our first hundred days in office."
The new code of practice, which will be subject to a consultation, will set out employers' responsibilities when seeking to change contractual terms and conditions of employment, including requiring businesses to consult with employees in a "fair and transparent way" when proposing changes to their employment terms.
The government said courts and employment tribunals will be given the power to apply a 25% uplift to an employee's compensation in some circumstances if an employer is found to have not complied with the statutory code.
Business Secretary Grant Shapps said: "Our new code will crack down on firms mistreating employees and set out how they should behave when changing an employee's contract. We are determined to do all we can to protect and enhance workers' rights across the country."
The TUC described the plan as a "baby step forward" that "lacks bite". General secretary Paul Nowak said: "This is a reheated, repeated announcement. A statutory code of practice is not going to stop another P&O-style scandal from happening, and it won't deter bad bosses from treating staff like disposable labour.
"If the government really cared about workers' rights it wouldn't have abandoned its much-touted employment bill. And it wouldn't be threatening workers with the sack if they strike for better pay and conditions."
Ferry operator P&O made almost 800 of its staff redundant with immediate effect in March last year, in a move that provoked anger among politicians and across the labour movement. Its chief executive admitted that the company broke the law by failing to consult unions "in good time" ahead of announcing the mass sackings.
Responding to an urgent question from Labour about the incident, then junior minister Robert Courts said all MPs should be "appalled and angered" by P&O's behaviour, saying: "As a government, we will not stand by and allow hard-working, dedicated British staff to be treated in such a manner."
A spokesperson for P&O claimed at the time that the mass redundancies were necessary to "secure the future viability" of the business. Its parent company DP World subsequently reported record profits of £598m for the first half of last year.
It was revealed in August that the company would not face criminal proceedings over the incident. The Insolvency Service concluded that there was "no realistic prospect of a conviction".
The government first announced plans for an employment bill in December 2019. Ministers said the legislation would protect and enhance workers' rights and promote fairness in the workplace, by striking the right balance between economic flexibility and worker security.
The government also claimed that the bill would strengthen workers' ability to obtain redress for poor treatment by creating a new, single enforcement body and build on existing employment law with measures that protect those in low-paid work and the gig economy.
More from LabourList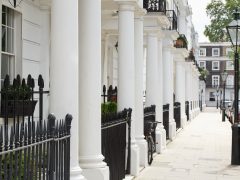 Comment
If you fancy a look at how the other half live, just take a stroll down Phillimore Gardens,…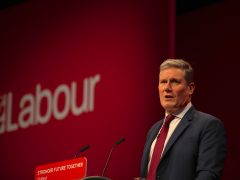 Comment
In 1997, Tony Blair swept to victory on a wave of optimism, declaring: "A new dawn has broken,…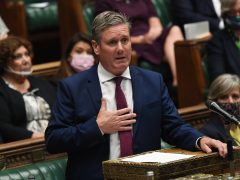 News
Keir Starmer's personal net approval ratings in the 'Red Wall' have fallen to its lowest level since September,…