The University and College Union has announced that more than 70,000 of its members will strike for 18 days in disputes over pay, conditions and pensions, in what it described as an "unprecedented programme of escalating strike action".
The decision to strike was made on Thursday by the UCU's higher education committee (HEC). The exact dates of the walkouts will be confirmed next week.
Commenting on the announcement, UCU general secretary Jo Grady said: "Today, our union came together to back an unprecedented programme of escalating strike action. The clock is now ticking for the sector to produce a deal or be hit with widespread disruption.
"University staff dedicate their lives to education, and they want to get back to work, but that will only happen if university vice-chancellors use the vast wealth of the sector to address over a decade of falling pay, rampant insecure employment practices and devastating pension cuts. The choice is theirs."
The HEC also agreed to re-ballot staff at all 150 universities to renew UCU's mandate and allow the union to call action "well into 2023", including a marking and assessment boycott from April, unless the disputes are resolved.
The UCU is calling for a "meaningful pay rise to deal with the cost-of-living crisis", along with action to end the use of insecure contracts. The union is also calling for cuts to pensions to be reversed and benefits to be restored.
It said the Universities and Colleges Employers Association (UCEA) had made a pay offer worth between 4% and 5% this week, which Grady declared was "not enough", adding: "It doesn't cover last year, and it doesn't do enough to mitigate either the cost-of-living crisis or the years of pay decline our members have suffered."
The UCEA claimed that the pay offer was worth up to 7%, with a minimum of 5% for anyone earning up to £51,000, and said the proposal "recognises that cost-of-living pressures fall disproportionately on the lower paid staff".
UCU members took part in three days of strikes in November last year, after overwhelmingly voting in favour of industrial action in two national ballots, one on pay and working conditions and the other on cuts to pensions.
The 'yes' vote for strike action on pay and working conditions was 81.1% on a turnout of 57.8%, while the 'yes' vote for strike action on pensions was 84.9% on a turnout of 60.2%.
The results were the first successful nationally aggregated ballots in the education sector since the introduction of the Trade Union Act in 2016, which placed new restrictions on the right to strike.
Commenting at the time, Grady said: "Staff are burnt out, but they are fighting back and they will bring the whole sector to a standstill. Vice-chancellors only have themselves to blame. Their woeful leadership has led to the biggest vote for strike action ever in our sector.
"Students are standing with staff because they know this can't go on. And they know that a sector which generates tens of billions of pounds each year from tuition fees can afford to treat its staff fairly."
National Union of Students vice president for higher education Chloe Field said: "Staff work hard to deliver a world-class experience for students, but more and more are struggling under the pressures of increased workloads, falling pay, cuts to their pensions and insecure work.
"Universities and employers should agree to UCU's demands. We exist in the same system and our struggles are inextricably linked. Only by coming together and showing solidarity with each other can we achieve the real and lasting change we want for everyone who works and studies in this country."
More from LabourList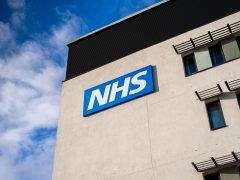 News
The GMB and the Royal College of Nursing have called off planned strike action in Wales following a…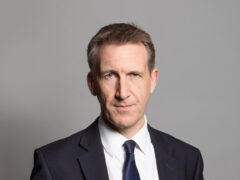 News
Dan Jarvis' bill on extending job protections for pregnant women and new parents has passed its third reading,…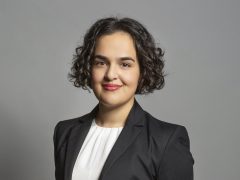 Comment
"Children are literally being picked up from outside the building, disappearing and not being found. They're being taken…