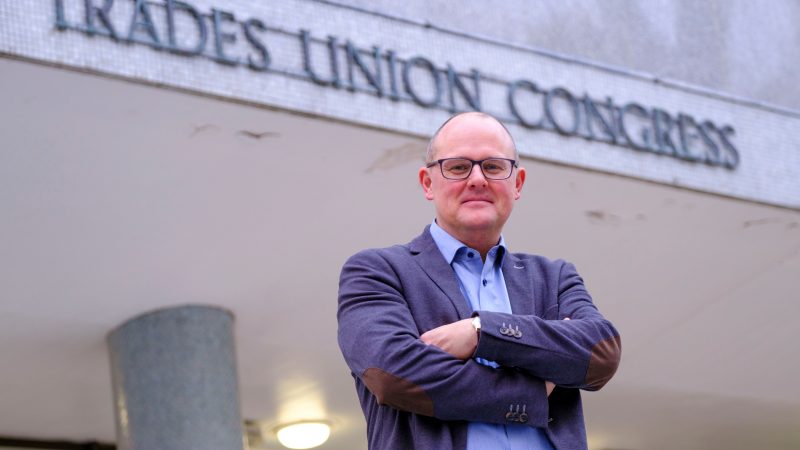 TUC analysis has found that energy bills will account for up to 10% of an average salary from April, when the government's energy price guarantee is due to rise from £2,500 to £3,000 a year for a typical household.
According to the union body's research, released today, the average energy bill will rise to £250 per month from April, equivalent to a tenth of the UK average salary and more than double the average monthly bill in March last year.
Commenting on the findings, TUC general secretary Paul Nowak said: "The government must cancel its imminent hike in household energy bills at next month's Budget. Families across Britain are being pushed to the brink by sky-high bills.
"That means imposing a larger windfall tax on greedy oil and gas suppliers. And it means boosting wages across the economy. UK workers are on course for two decades of lost pay. This has left millions brutally exposed to soaring prices. Unless we get wages rising, working people will just keep lurching from crisis to crisis."
The TUC analysis found that low-income households are being hit hardest by rising energy prices, calculating that a full-time minimum wage worker will face bills worth 16% of their monthly salary when the energy price guarantee (EPG) rises in April.
The Resolution Foundation estimated in January that the energy bills of a typical household in 2023/24 will be 43% higher than in 2022/23 as a result of an increase in the EPG and the government's energy bills support scheme coming to an end.
The EPG, which limits the amount suppliers can charge per unit of energy used, will rise in April from £2,500 to £3,000 a year for a typical household. The energy bills support scheme, which saw households receive £400 off their energy bills spread across six monthly instalments, is due to end in March.
Shadow Climate Change and Net Zero Secretary Ed Miliband said: "In a matter of weeks, Rishi Sunak plans to allow the energy price cap to rise to £3,000.
"At the same time, the oil and gas giants rake in the windfalls of war, and Rishi Sunak's Conservatives refuse to implement a proper windfall tax that would make them pay their fair share. Labour would use a proper windfall tax to stop prices going up in April. Rishi Sunak is too weak to stand up for the British people."
The TUC is demanding "urgent action" in the Budget next month to help bring down energy bills and boost wages, repeating its calls for an expanded windfall tax on the profits of oil and gas companies
The union body has also reiterated its demand for public ownership of energy as a means to reduce bills and fund investment in home insulation. Nowak said: "Private energy firms are getting away with treating households like cash machines. While millions struggle to heat their homes, they are coining it in.
"Our energy market has become a racket. It's time to bring companies back into public ownership. Privatisation has been a disaster for hard-pressed households."
The TUC unveiled its affordable energy plan last July, which set out how nationalisation could reduce energy bills by: ending shareholder dividends; making more money available to cut bills; creating incentives to make homes more energy efficient; and enabling pricing structures with lower costs for basic energy needs.
Discussing the plan in an interview with LabourList in September, Nowak's predecessor as general secretary Frances O'Grady stressed that the UK's energy sector needs "more than a quick fix".
She said: "We need to look at an energy system that has failed to invest in insulating people's homes, that has failed to invest in the skills of its own workforce and that is charging exorbitant prices at a time when people can least afford it. So we need a proper plan, and public ownership has to be part of that mix."
"We're focused on beyond this crisis – what's the kind of system that will really deliver value for money for the people of this country. And we think, frankly, that privatisation in so many areas has turned out to be the biggest rip-off ever," the now Labour peer added.
More from LabourList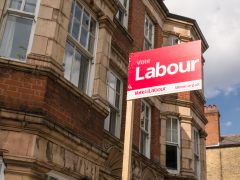 Comment
Swindon Labour was delighted and excited to welcome Keir Starmer, Angela Rayner, Rachel Reeves and a host of…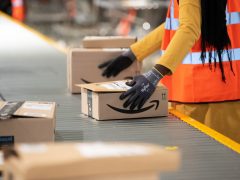 News
GMB has warned of a "summer of strike chaos" at Amazon after the union announced six further days…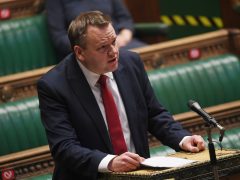 News
Nick Thomas-Symonds has argued that the "devil is in the detail" of the UK's agreement to join the…