Junior doctors represented by the British Medical Association have voted to strike by 98% on a more than 77% turnout, in what the union described as a "huge mandate" for industrial action.
The BMA announced this afternoon that almost 37,000 junior doctors in England had taken part in the vote on strike action, out of more than 47,600 eligible, which it said was the "largest ever turnout" for a ballot of doctors by the union.
The BMA revealed that 98% of those taking part in the ballot voted to strike, which it described as a "record number". The union said its members would now prepare for a 72-hour walkout next month.
BMA junior doctors committee co-chairs Dr Robert Laurenson and Dr Vivek Trivedi said: "This vote shows, without a shadow of a doubt, the strength of feeling among most of England's junior doctors.
"We are frustrated, in despair and angry, and we have voted in our thousands to say, in the name of our profession, our patients and our NHS, doctors won't take it anymore.
"The government has only itself to blame, standing by in silent indifference as our members are forced to take this difficult decision.
"We have had a real-terms pay cut of more than 26% since 2008. This year, we were offered an insulting 2% pay [rise], which means with inflation at over 10%, we are working more than a month for free.
"Added to that, ever-worsening conditions mean more doctors are being lured away from the NHS to seek better-paid medical careers and quality of life elsewhere.
"There is no doubt that this is a crisis, but it is of the government's making – so far refusing to have any meaningful discussions with us about pay. The road to recovery must start with ministers listening to us and paying us what we're worth."
Commenting on the strike ballot result, Health Secretary Steve Barclay said: "We hugely value the work of junior doctors, and it is deeply disappointing some union members have voted for strike action.
"As part of a multi-year deal we agreed with the BMA, junior doctors pay has increased by a cumulative 8.2% since 2019/20. We also introduced a higher pay band for the most experienced staff and increased rates for night shifts.
"I've met with the BMA and other medical unions to discuss what is fair and affordable, as well as wider concerns around conditions and workload. I want to continue discussing how we can make the NHS a better place to work for all."
Junior doctors last went on strike in 2016. Following negotiations between the BMA and the government, an agreement was reached in 2019, which 82% of members voted to accept when it was put to a referendum.
The BMA argues that as this contract was agreed before the pandemic and when inflation was lower, a renegotiation is now necessary. It described the 2% pay increase junior doctors were offered in 2022 as "insulting" and "well below inflation".
Analysis by the BMA estimates that between 2008/09 and 2021/22, junior doctors in England received a 26% real-terms pay cut. A survey of junior doctors carried out by the union in December 2022 revealed that 51% struggled to pay utilities and other bills, while 45% reported struggling with the cost of housing.
In a speech on Sunday, the BMA chair of council Professor Philip Banfield said a "conveyor belt of Prime Ministers with empty promises to the people" have been "cutting [the NHS] to the bone and sucking out the marrow to boot".
He declared that doctors "have never experienced so much stress, so much moral injury from not being able to undertake the care that they're so desperate to give".
"This government, with its silence and disregard for our highly-skilled and expert workforce, is consciously and deliberately overseeing the demise of the NHS at a point when it is needed most," Banfield added.
More from LabourList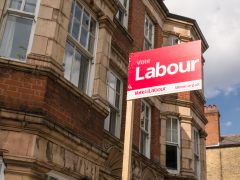 Comment
Swindon Labour was delighted and excited to welcome Keir Starmer, Angela Rayner, Rachel Reeves and a host of…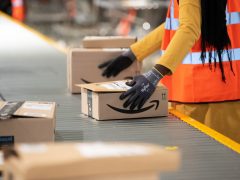 News
GMB has warned of a "summer of strike chaos" at Amazon after the union announced six further days…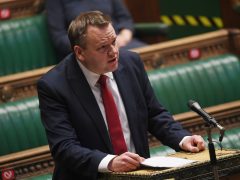 News
Nick Thomas-Symonds has argued that the "devil is in the detail" of the UK's agreement to join the…