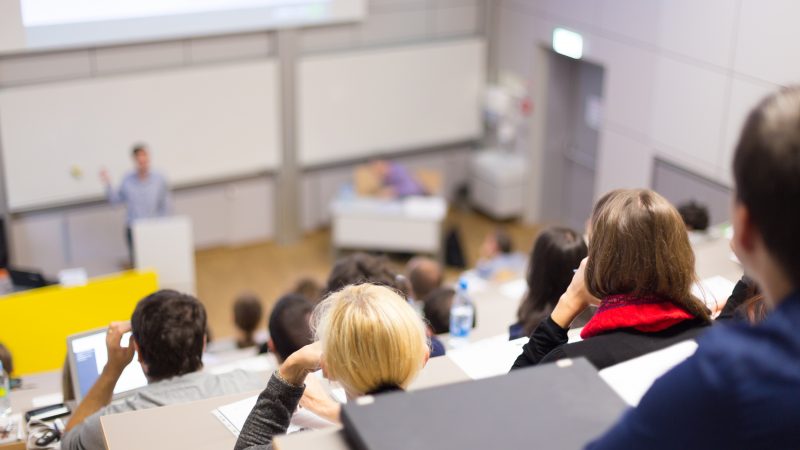 Sign up to LabourList's morning email for everything Labour, every weekday morning.
Labour Students have passed a motion committing themselves to campaign to abolish tuition fees and restore maintenance grants and will be lobbying to have this be party policy in the next manifesto. In January, a majority of the members of the National Labour Students committee (NLSC), along with 26 university Labour clubs, signed an open letter that asserted that "failure to oppose tuition fees is neither progressive nor popular, and Labour will not be thanked for sidestepping the issue" and called on the party to clarify its position. This came after Keir Starmer failed to state whether Labour would abolish tuition fees in government (he said instead that he didn't think the current system "works").
Despite the fact that 'student politics' is used as a pretty much exclusively pejorative descriptor, debates about how universities should be run – foremost amongst these, whether or how higher education should be paid for – remain a remarkably salient issue in contemporary 'grown up' politics. So salient, in fact, that a pledge to "support the abolition of tuition fees" appeared in Keir Starmer's leadership pledges (a commitment he has more recently said he needs to "be realistic" about due to the constraints on spending he feels the dire economic situation demands). This isn't really surprising when you consider that this is where a significant tranche of the shadow cabinet cut their teeth: Jonathan Ashworth was secretary of Labour Students, Anneliese Dodds was president of her students' union, and Wes Streeting was NUS president. The same is probably true for whatever factional actor you care to name – Zarah Sultana was on the national executive committee of the NUS, and Luke Akehurst was secretary of Labour Students.
Tuition fees first came in under Tony Blair, to be precipitously increased under the coalition. Because of this genesis, accepting tuition fees became something of a signal of factional allegiance on the right of the party; as NUS president in 2009, Streeting campaigned against marketisation but not fees themselves. He said at the time: "As much as many of us still believe in the notion that students should not have to pay, the reality is that both major parties are committed to them paying, so the NUS has a choice – do we go in all guns flying with our traditional demands or do we get involved in a debates about fees and the funding of higher education?"
The continued hold of positions like this was one of many things that put Labour Students at odds with the leadership in the Corbyn years, and the organisation was formally killed off by the NEC in September 2019. So missed was organisation that "Friends of Labour Students" was formed. They even got Tony Blair to speak at their drinks reception.
A formal Labour Students organisation is now back chaired by Open Labour-backed Ben McGowan but overall remains something of an unknown quantity factionally. Commenting on the passing of the motion, McGowan said the current system is "unsustainable", adding that he is "keen to work with the party" for a "fairer" system. "The motion last week is a reiteration of long-standing Labour Students views," he said. "We back tuition fee abolition, and we also back the party in making the right choices for higher education, and the priority for students is getting a Labour government."
Fabiha Askari, the Momentum-backed vice-chair of the national committee of Labour Students was somewhat more decisive, saying: "Student Labour members are speaking loudly and clearly: Keir Starmer must keep his word and commit the party to the abolition of tuition fees in Labour's next manifesto. Free education is vital not just to ensure the voice of young people is respected, but also to build a fairer future. Labour's pledge to abolish tuition fees lit a fire in the belly of our 2017 election campaign – we need that sense of hope now more than ever."
Sign up to LabourList's morning email for everything Labour, every weekday morning.
More from LabourList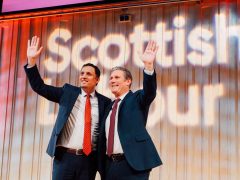 Daily email
Rutherglen: Will Labour win – and would it really signal Scottish revival? Starmer is hitting the campaign trail…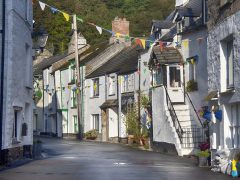 Comment
Labour has promised a 'Take Back Control Bill' in the first King's Speech. Aimed at England, it must…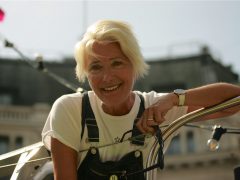 News
Almost 100 climate activists, experts and campaigners from around the world have written to Labour leader Keir Starmer,…