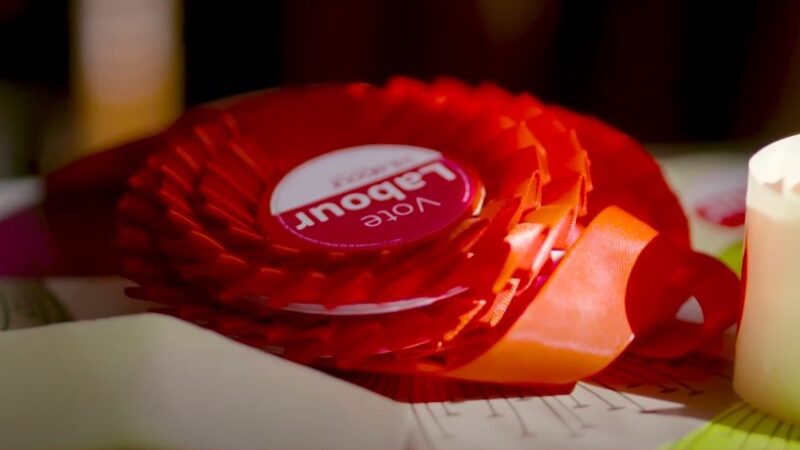 MPs have criticised the decision to leave the chair of Labour North West off the longlist for the selection process in Bolton North East, with one describing the move as "blatantly factional".
LabourList understands that local members were informed on Monday that the selection contest had gone straight from longlist stage to shortlist, with three candidates included on the list: Constituency Labour Party (CLP) treasurer Kirith Entwistle, Bolton councillor Rabiya Jiva and Bolton mayor Akhtar Zaman.
Chair of Labour North West Leigh Drennan, who had put his name forward for selection, confirmed today that he had not made it through to the longlist stage, despite having received the backing of Unite, UNISON, GMB and the CWU.
MP for Warrington North Charlotte Nichols described the decision to leave Drennan off the longlist as "one of the most blatantly factional examples of abuse of the process" she has seen during her time as a party member.
Fellow Labour backbencher and member of the Socialist Campaign Group Mick Whitley also criticised the decision, condemning it as a "clear misjudgement" that "raises questions about the integrity of the selection process".
The MP for Birkenhead tweeted: "As chair of Labour North West, Leigh has helped bring the regional party together and get us ready to win back the 'Red Wall'. He's also a powerful voice for our affiliated trade unions."
LabourList understands that several members of the Bolton North East CLP executive have resigned following the decision to move straight to shortlist stage and leave Drennan off the longlist.
Drennan said in a statement on Twitter today: "It is with deep sadness that I announce that I have not been longlisted in Labour's Bolton North East parliamentary selection and will not have the chance to put my case before the local Labour membership."
"Despite my disappointment, I will be as active as ever in the Labour Party, fighting for a just society, and I'd like to ask all those who supported me to stay in as well. The labour movement is so much bigger than any one individual – it's about our collective effort," Drennan wrote.
His statement continued: "I'd like to thank the many people across Bolton North East that pledged their backing for me, from right across the Labour Party, no matter their shade of red."
"My campaign brought together people from across the political spectrum within the Labour Party and showed that we are at our best when we are united to win and win with a purpose," he added.
Drennan is a UNISON organiser who formerly served on Tameside council for almost a decade. He previously held the role of vice-chair of Labour North West and ran for election to Labour's ruling national executive committee in 2020 with the backing of Momentum, in a by-election following the 2019 general election.
Commenting following the decision not to longlist Drennan, a Momentum spokesperson said: "It's clear that, for the small cabal of men masterminding LOTO's McCarthyite selections purge, the acceptable range of opinion in Labour runs from Tony Blair to Gordon Brown.
"Starmer's promises on factionalism and party democracy were, no one can deny it, bare-faced lies. But this purge has ramifications far beyond Labour's internal democracy.
"Instead of being a site of varied opinion and independent thinking, populated by people from all walks of life, the next PLP will be a home for the professional political class, nodding dogs loyal to Starmer above their communities."
Ex-MP for Kensington Emma Dent Coad was excluded from the longlist in her former constituency in October. She declared that it was "plain as day" that the selection process was being "factionally abused". LabourList understands the reason cited for her exclusion was concern over past social media activity.
Wandsworth councillor Maurice Mcleod made similar allegations about having been "blocked by the party machine" after he was not longlisted to be the next Labour candidate for Camberwell and Peckham. He said the decision to prevent him from standing was "plainly a factional intervention".
Milton Keynes councillor Lauren Townsend was excluded from the longlist in Milton Keynes North last year. Momentum accused the party of blocking her from the selection process "so the leadership can stitch it up for a right winger".
13 members of the Sedgefield CLP executive resigned in October following the announcement of the longlist for the constituency's next parliamentary candidate. CLP chair Paul Daly alleged that there had been a "stich-up" in the process when he was left off the longlist.
The Labour Party, Labour North West and Leigh Drennan have been contacted for comment.
More from LabourList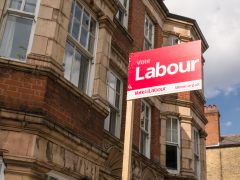 Comment
Swindon Labour was delighted and excited to welcome Keir Starmer, Angela Rayner, Rachel Reeves and a host of…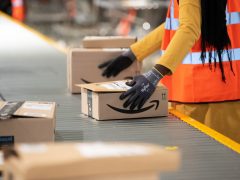 News
GMB has warned of a "summer of strike chaos" at Amazon after the union announced six further days…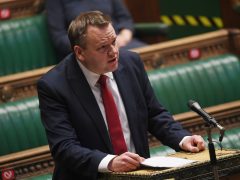 News
Nick Thomas-Symonds has argued that the "devil is in the detail" of the UK's agreement to join the…