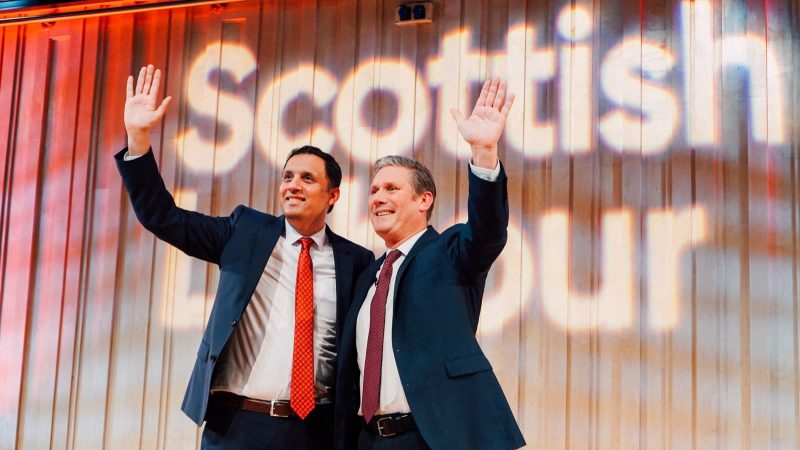 Sign up to LabourList's morning email for everything Labour, every weekday morning.
Scottish Labour conference kicks off in Edinburgh today after a turbulent week in politics north of the border. Scottish Labour leader Anas Sarwar will address delegates at 2pm today, followed by Shadow Scotland Secretary Ian Murray at 2pm tomorrow. Labour leader Keir Starmer will deliver a speech at midday on Sunday. Scottish Labour comes together this weekend in radically different circumstances to what the party would have been expecting even a couple of days ago. Nicola Sturgeon's resignation as First Minister may not prove to be as seismic as some commentators are suggesting, but her departure from the role after eight years will have a significant impact on Scottish politics, and as we have seen with the UK government, a smooth transfer of power between leaders is far from a given. The SNP has now set a timetable for its leadership contest. Sturgeon's replacement will be chosen by midday on March 27th, following a two-week ballot of members. Candidate nominations close at midday next Friday.
Writing for LabourList at the start of Scottish Labour conference, we have MSP and shadow cabinet secretary for social justice and social security Pam Duncan-Glancy who argues that, more than ever before, Scotland needs the Labour Party. She contends that Sturgeon standing down will make "no difference" and that her successor "will be the candidate SNP members think is most likely to break up the UK". Duncan-Glancy writes: "Now we have the worst of all possible political worlds in Scotland. A government in Westminster that does not care if devolution works and a Scottish government in Holyrood who does not want it to work." The Labour MSP continues: "How refreshing it would be to have two governments working together for the greater good, not interested in exacerbating differences or taking each other to court. People in Scotland need two governments understanding, respecting and mutually benefitting each other. Only Labour can offer this."
It has been a busy HeartUnions week for various unions, with a flurry of major announcements on Thursday afternoon. The CWU revealed that its members in the postal service have voted overwhelmingly for further strikes in their dispute with Royal Mail – by 95.9% on a 77.3% turnout. The union said the result was the "biggest mandate for strike action since the implementation of the 2016 Trade Union Act", and general secretary Dave Ward declared that the vote was a "historic testament to CWU members across the country who have stood firm against the most severe attacks faced by any set of workers since the miners". The Royal College of Nursing announced a "significant escalation" of industrial action by its members, confirming a 48-hour strike from 6am on March 1st to 6am on Friday 3rd. Previous walkouts have only taken place during the day shift, lasting for 12 hours. Significantly, the strikes will be the first to involve staff working in emergency departments, intensive care units, cancer care and other services that were previously exempted. The RMT also set out a series of new strike dates, announcing that members at 14 train operators will walk out on March 16th, 18th and 30th and April 1st.
We have had a great series of pieces from across the union movement this HeartUnions week. We kicked off our coverage with a piece from Community's Kate Dearden on the union's work fighting for the future of the British steel industry. Director of Labour Unions Helen Pearce wrote for us about Labour's new deal for working people, while deputy minister for social partnership Hannah Blythyn MS set out the very different approach the Welsh government takes to the unions compared to the Tories at Westminster. TUC president and vice-chair of Labour Unions Maria Exall argued that supporting transformative change in the workplace would be a winning issue for Labour and called on the party to centre the demands of its new deal for working people in its offer to the country.
On the site today, we have a piece from Unite general secretary Sharon Graham, in which she argues that government choices have left working people paying the price during the cost-of-living crisis at the same time company profits soar. The union leader writes: "We need a government that is going to demand a fair share for the public sector. But instead we are seeing ever-widening wealth and income gaps driven on by profiteering and unworkable trickle-down economics. This economy is truly broken for everyday people, and until politicians start making different choices, we will all be paying the price."
Sign up to LabourList's morning email for everything Labour, every weekday morning.
More from LabourList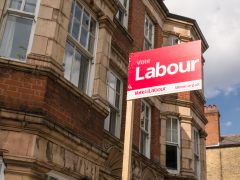 Comment
Swindon Labour was delighted and excited to welcome Keir Starmer, Angela Rayner, Rachel Reeves and a host of…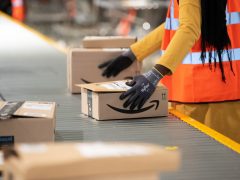 News
GMB has warned of a "summer of strike chaos" at Amazon after the union announced six further days…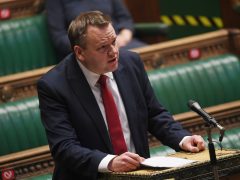 News
Nick Thomas-Symonds has argued that the "devil is in the detail" of the UK's agreement to join the…