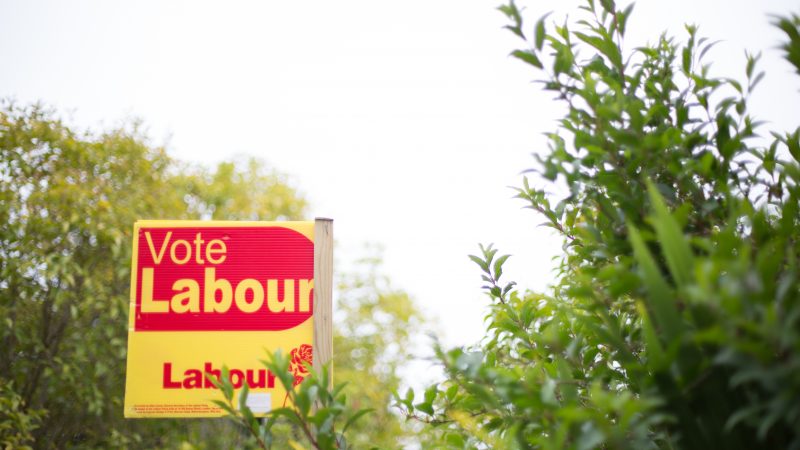 Three more Constituency Labour Parties (CLPs) met over the weekend to choose their next candidates: Bolton North East, Carlisle and Stoke-on-Trent North.
Both Bolton North East and Stoke-on-Trent North were lost to the Tories at the 2019 election, and their incumbent MPs have majorities of 378 and 6,286 votes, respectively. Carlisle, in contrast, has been represented by Tory MP John Stevenson since 2010, who won the seat in 2019 with a majority of 8,319 votes. Here's a quick look at the Labour candidates selected…
Bolton North East
Kirith Entwistle was selected as the next candidate for Bolton North East. Entwistle currently serves as Bolton North East CLP treasurer. She previously worked as a communications and engagement manager at the Cabinet Office and, prior to that, worked for the Royal British Legion as a public affairs and campaigns officer in the north. She worked for Labour MP Seema Malhotra between 2016 and 2017 and previously served as vice-chair of the Young Fabians international network. Her endorsements included Usdaw, Community, Disability Labour and the Labour Movement for Europe.
Entwistle reportedly won selection on the second round with 110 votes ahead of Bolton mayor Akhtar Zaman on 88. Commenting following the result, Entwistle said: "It is such an honour to have been selected as the parliamentary candidate for Bolton North East. Bolton deserves better than this government. After 13 years of the Tories, nothing in this country seems to work anymore. The Tories have broken Britain – and they are too distracted by chaos of their own making to fix it. We are five Tory Prime Ministers on and what has our country got to show for it? Food prices and energy costs spiralling out of control, longer hospital waiting lists and crime through the roof."
Carlisle
Members in Carlisle chose Julie Minns as their next candidate. Minns currently works as a freelance communications consultant, having previously served as head of customer engagement at UK Power Networks. She was a councillor on Lambeth council in London between 1998 and 2002 and has worked as a parliamentary adviser for the NSPCC and a parliamentary officer for charity Scope. She worked on John Smith's leadership campaign and served as a parliamentary adviser to Keith Hill MP. Minns was born and grew up in Carlisle. Her endorsements included Usdaw, Community, SERA and Shadow Chief Secretary to the Treasury Pat McFadden MP.
Tweeting following the selection meeting, Minns said: "I am humbled by the support of [Carlisle Labour] members who have today selected me as their candidate for the next general election. Together, we will bring Carlisle home to Labour [and] end the Tory chaos."
Stoke-on-Trent North
David Williams was picked as the candidate for Stoke-on-Trent North. Williams is a councillor on Stoke-on-Trent City Council, representing Little Chell and Stanfield ward and currently serving as vice-chair of the children and family services overview and scrutiny committee. Williams previously stood as the Labour candidate for Stafford at the 2017 election, coming in second behind the Tory candidate. Outside of politics, he works as a business development director at YMCA North Staffordshire.
Williams' endorsements included leader of the Labour group on Stoke-on-Trent council Jane Ashworth and LGBT+ Labour national secretary and member of Potteries Young Labour executive Lily Soaper.
Commenting following the result, Williams said: "I'm honoured to have been selected, but this is just the start. The hard work begins now. I'm going to be listening to the people of Kidsgrove and Stoke-on-Trent North, whilst spreading a positive message about Labour. We want to rid the city of the divisive politics that pits people against each other and come together to start focusing on what's really important. There is a cost-of-living crisis, chaos in the NHS, and we're here to fix it."
More from LabourList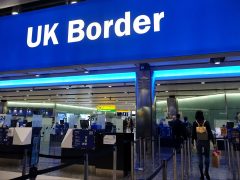 Columnist
Does Labour think that immigration to Britain should be lower? The party found the question hard to answer…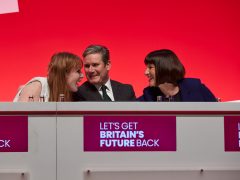 Columnist
The crisis in public services is visible to every British citizen. Waiting lists, crumbling buildings, exhausted staff. All…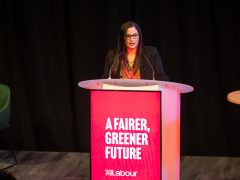 News
"If an election was called tomorrow, as a member of the national executive committee, I feel confident that…