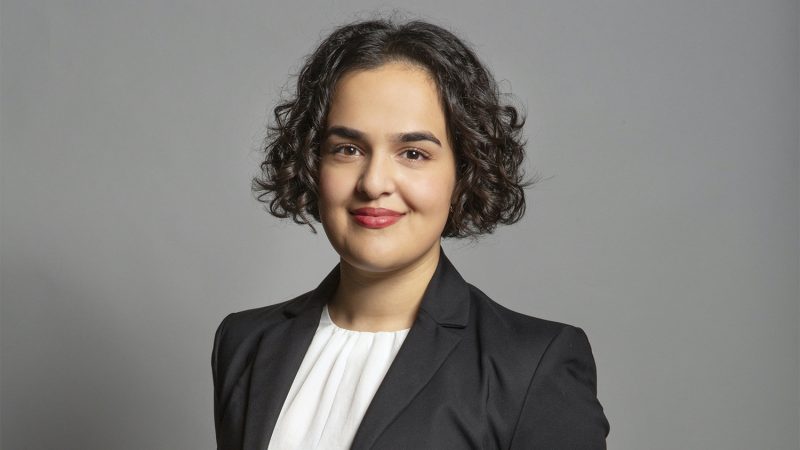 "Children are literally being picked up from outside the building, disappearing and not being found. They're being taken from the street by traffickers." This was the chilling account from a whistleblower working for a Home Office contractor in one Brighton hotel. Nearly one in four asylum-seeking children who have been placed there went missing. Of those, the majority are still unaccounted for.
Overall, of around 4,600 child asylum seekers who have been housed in Home Office hotels since June 2021, 440 – nearly one in 10 – have gone missing. Around 200 have still not been found. Even one child disappearing would be an emergency. 200 children missing points to a grave institutional failure.
If the British media had its priorities straight, this story would be front-page news. There would be widespread outrage and calls for resignations. It says volumes about the dehumanisation of migrants that the government can get away with moving on like nothing happened.
Instead of a serious plan to address this scandal, we've heard more stock phrases about the need to prevent people crossing the Channel. Tory MP Jonathan Gullis faced no consequences after he shouted in the chamber that "they shouldn't have come here illegally". This is no way to talk about vulnerable children, many of whom will have experienced unimaginable trauma. Coming alone to the UK would have likely been the most difficult decision they'd made in their young lives. Having failed in their duty of care, the Tories are now engaging in shameless victim-blaming.
What makes this situation even sadder is that it could have been avoided. Already in 2021, the Home Office admitted in internal documents that using hotels to house unaccompanied children was illegal. Anti-trafficking and children's rights organisations have long warned the government about the risks. NGOs even offered support to keep the minors safe, a proposal which was ignored. At this point, the failure to protect these children can't even be described as a disastrous mistake. This neglect was a choice.
Inside the hotels, children aren't safe either. In October, an independent inspection slammed the Home Office, having found out that some staff staying with the minors weren't even DBS checked. Whistleblowers have since come forward with stories of racial abuse and threats of violence used against young asylum seekers.
Last week, I wrote to the Home Secretary to express my concerns and call for action. First of all, the government must make it a priority to locate the 200 children. Every day that they're missing, they're at risk from criminal gangs seeking to exploit them. In the meantime, we need an independent investigation into the failures that led to this scandal, including why the Home Office ignored expert advice. Unfortunately, the experience of Windrush has demonstrated that even the most robust investigations can be ignored if their findings are inconvenient. There needs to be proper accountability and a review of safeguarding procedures. Children must be taken out of hotels and placed in an appropriate local authority care setting as a matter of urgency.
Last but not least, the government must finally learn the lesson: as long as people are left with no alternatives, efforts to deter small boats are futile. Neither the Nationality and Borders Act nor the barbaric Rwanda deportation scheme have managed to bring down the number of Channel crossings. The reason is simple: the near-complete lack of safe routes for people fleeing danger. The vast majority of Channel migrants whose claims are processed are granted asylum. Many have relatives in the UK who they wouldn't be able to join without relying on smugglers. If the government opened official routes to the UK for those who need them, there would be no need for desperate people to risk their lives at sea.
It's ironic that, whenever the Home Office announces increasingly inhumane policies to deter asylum seekers, they're framed as measures to combat trafficking. Meanwhile, its lack of concern for migrants' welfare has enabled internal traffickers and criminal gangs preying on the most vulnerable. The government can either protect refugees from exploitation, or it can fight culture wars with their lives. It cannot do both.
More from LabourList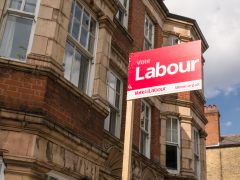 Comment
Swindon Labour was delighted and excited to welcome Keir Starmer, Angela Rayner, Rachel Reeves and a host of…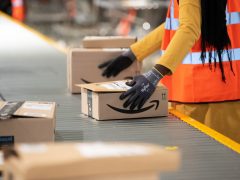 News
GMB has warned of a "summer of strike chaos" at Amazon after the union announced six further days…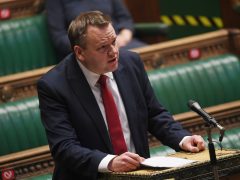 News
Nick Thomas-Symonds has argued that the "devil is in the detail" of the UK's agreement to join the…