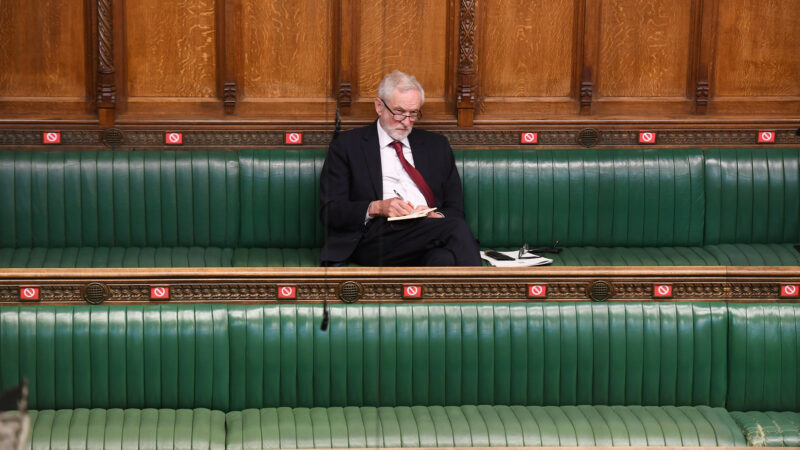 I sat next to Alan Johnson in the TV studio on election night in 2019 when he delivered his death sentence upon the Labour left for "the worst results since 1935", to sniggers from Ed Balls and George Osborne across the room. "I want them out of the party, I want Momentum gone," he said.
That defined the image of the result that the Labour right wished to project before a single result had come in, as well as the extent of the revenge they intended. It was a very bad result in terms of seats, as we expected: we had already lost Scotland in 2015 and we knew that the Brexit culture war would lose us more traditional Labour seats in the north and Midlands. But in terms of Labour's share of votes (32.2%), the 2019 election result was less bad than Miliband's defeat in 2015 (30.4%), Brown's in 2010 (29.0%), Kinnock's first in 1987 (30.8%) and Foot's in 1983 (27.6%). Kinnock went on as leader to lose again, and none of them were forced out. Labour was never so ruthless, brutal or intolerant. The Tories were the nasty party.
The analysis of the election by Labour Together – whose authors represented the broadest possible cross-section of party opinion – concluded: "Labour's electoral coalition had been fracturing for a long time and was broken in 2019. We were rejected by many of the communities we were founded to represent." It recognised that "concerns about Labour's leadership were a significant factor" but there were multiple other factors, many of them long-standing. 
So how, three years later, can it be necessary, fair or proportionate to conclude that there is just one thing that must be done, in the words of the national executive committee's resolution, "to avoid any detrimental impact on the Labour Party's standing with the electorate in the country as a whole"? That is to prevent the previous leader of the party standing again as a Labour candidate in the constituency he has represented for 40 years.
Of course, there is no such justification. This is an act of factionally-motivated victimisation. Keir Starmer may believe that it will play well with a section of the electorate, but it will play badly with others. In a first-past-the-post election, the Labour Party must appeal to a broad spectrum of voters, and that requires a broad range of politicians. Jeremy Corbyn certainly does not appeal to everyone, but he appeals strongly to some – to many in fact. He is a necessary and desirable part of Labour's coalition. As is Labour's right. It is the job of the leader to hold that coalition together, not to break it apart. And it is the role of the party's members and affiliates to resolve disagreements through a democratic process.
Yesterday, however, Labour's NEC made a divisive decision, and I am sorry that Jeremy Corbyn has been victimised and now has a choice to make about his future. We can assume that he will not be a Labour MP after the next election. He could do as Tony Benn did – to retire from parliament at the next election to devote more time to politics. As a Labour Party member and – unlike Tony Benn – as a former Labour leader, he would continue to be able to speak out on anything he chooses and would have far greater weight than any backbench independent MP lucky enough to be elected would ever have. 
I very much hope that he follows Tony Benn's course of action rather than standing as an independent against the Labour Party when we all want a Labour government. I imagine that is what every Socialist Campaign Group MP would like him to do since, apart from any other consideration, they wish to remain Labour MPs. The alternative is probably that thousands, perhaps tens of thousands, of Labour Party members will be expelled for supporting an independent parliamentary candidate in Islington North. That, of course, is what members of the faction that Keir Starmer has put in charge of running the Labour Party on his watch are hoping for.
More from LabourList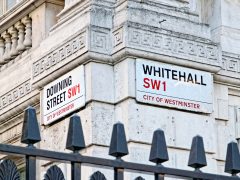 Comment
New governments need to make a splash, to make changes, to make their mark. The first 100 days…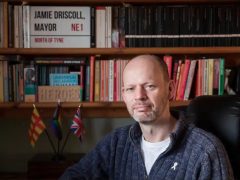 News
The Labour mayor for the North of Tyne region Jamie Driscoll has been blocked by the party from…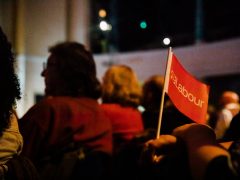 News
Labour Party membership has fallen by almost 170,000 since 2018 and by approximately 19,000 since last summer, despite…