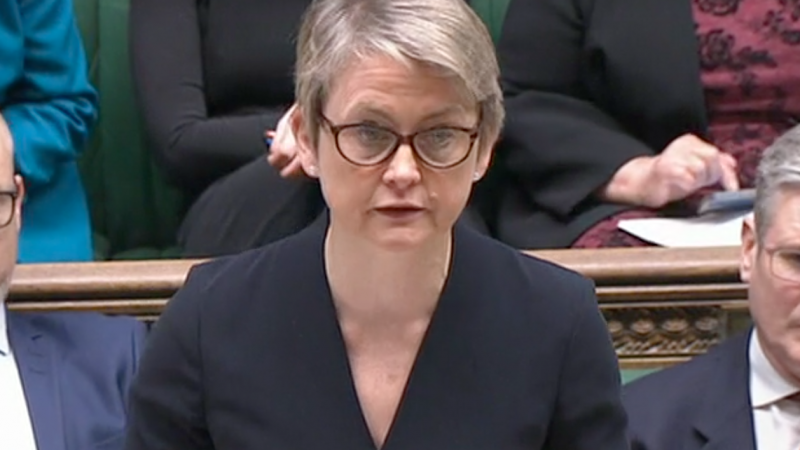 Yvette Cooper has said the government's illegal migration bill "isn't a solution" and is a "con that risks making the chaos worse".
The Shadow Home Secretary was responding to a statement by Suella Braverman in the commons this afternoon, in which the Home Secretary announced details of the government's illegal migration bill.
The bill will create a legal obligation for the Home Secretary to see that people arriving in the country illegally are detained and removed. Saying that "modern slavery laws are being abused to block removals", Braverman declared that the bill "disqualifies illegal entrants from using modern slavery rules to prevent removal".
In a letter to MPs, Braverman acknowledged that there was a "more than 50%" chance that the provisions of the bill may not comply with international law.
In her response to Braverman's statement, Cooper said, "The Government has allowed criminal gangs to take hold along the Channel and along our border".
Cooper compared the pledges made today to those made by the previous Home Secretary Priti Patel about the provisions of the nationality and borders bill, saying that today's statement was "Groundhog Day".
She highlighted the failures of the government's Afghan resettlement scheme and asked what the bill would mean for the "promises we made to the Afghan interpreters who served our country".
Cooper continued: "Enough is enough. We cannot afford this slogans not solutions. Just government by gimmick. Ramping up the rhetoric on refugees. Picking fights simply so they have someone else to blame when it all goes wrong again."
She concluded her statement by asserting: "Britain deserves better than this chaos, Britain is better than this."
Labour's proposals for asylum reform include negotiating a new agreement with France including safe returns and family reunion provisions, a crack down on smugglers using a new cross border police unit and a commitment to speeding up asylum processing and ending hotel accommodation.
Labour has also stated that it would work internationally to address global humanitarian crises which cause people to be displaced from their homes. This included a pledge to restoring the commitment to spend 0.7% of GDP on aid.
The illegal migration bill has been widely criticised. The IPPR's migration lead Marley Morris termed it "impractical and unethical". Nadia Whittome MP declared it was "unworkable and likely unlawful" and "inhumane".
Amnesty International's UK refugee rights director Steve Valdez-Symonds said, "There is nothing fair, humane or even practical in this plan" while Oxfam's head of policy and advocacy Katy Chakrabortty termed the bill "cruel".
The executive director of the International Rescue Committee Laura Kyrke Smith said: "The bill will not stop small boats crossing the Channel. It will only add to the trauma of the people in these boats, while further damaging Britain's global reputation for fairness and compassion."
More from LabourList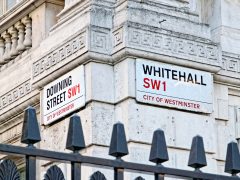 Comment
New governments need to make a splash, to make changes, to make their mark. The first 100 days…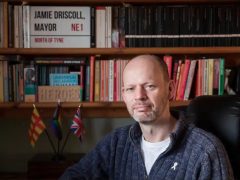 News
The Labour mayor for the North of Tyne region Jamie Driscoll has been blocked by the party from…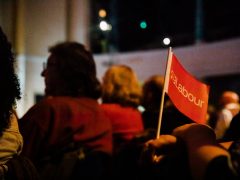 News
Labour Party membership has fallen by almost 170,000 since 2018 and by approximately 19,000 since last summer, despite…