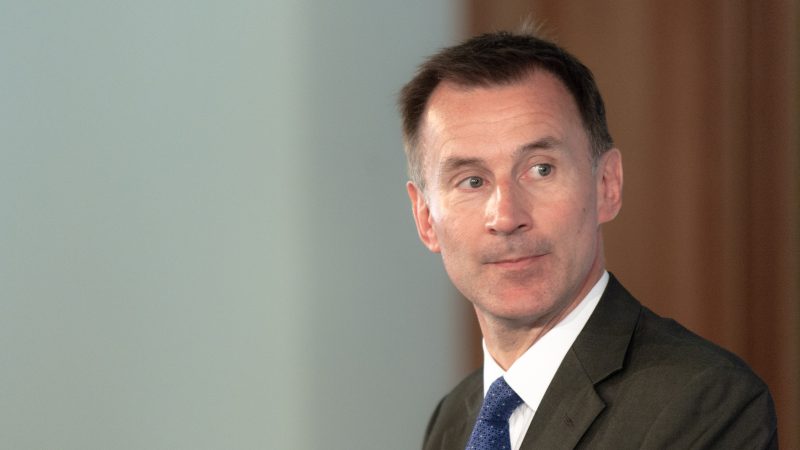 Thanks to nothing but good luck, Jeremy Hunt enters today's Budget a little richer than he expected. First, a warm winter took the pressure off the gas market. Then the Bank of England signalled they would raise interest rates by less than expected. The result is a £30bn windfall for the exchequer, with a further £6bn each year thereafter.
The question for Labour is what Hunt will do with this unexpected largesse. Much of the cash will be spent on subsidies for businesses, pitched as compensation for the rise in corporation tax. Whether this is necessary is another question. Lifting the rate to 25% only brings Britain to the average corporate tax rate for the world's wealthy nations. Chronic private sector underinvestment in this country has much more to do with seven years of bungling Brexit and failing to back British business than the rate of taxation.
Hunt is also likely to make an announcement on childcare. He will reform childcare support within Universal Credit and extend free childcare to one- and two-year-olds. Paired with a reform to disability benefits and incentives to get over-50s back into employment, and the Chancellor will characterise the Budget as getting the country 'back to work'.
Worthy though this sounds, it is a misdiagnosis of the UK economy's true ailments. While there are policy challenges around economic inactivity, the rate of employment in the UK is not far from its record high. Meanwhile, the crippling cost of living that besets households across the country will be left largely untouched. The Chancellor will spend less than 10% of his short-term windfall on energy bills, only preventing them from further rises in the next three months.
That doesn't entirely de-fang the politics of this Budget. This Budget could allow Hunt to falsely take credit for improving Britain's economic situation. Despite the Tories' awful record, voters tend to trust them more than Labour to run the economy. Labour's recent poll leads are to a large extent down to the party's success in presenting itself as the more competent manager of the public finances. If Hunt can portray himself as having made "difficult decisions" that later produce rewards, the Conservatives could claw back that gap.
It should also be noted that voters might well like the policies Hunt announces, particularly any ambitious childcare reform. Starved of good policy for years, the British public wants reforms that make life better. It's for precisely this reason that Labour Together is relaunching this April, to take on the big arguments and develop bold ideas that could transform Britain under Labour.
The biggest dangers in this Budget are a year or so away. Rather than helping those most in need now, the Chancellor will build a war chest that he can deploy when the political benefits are greatest. In the run-up to the next election, expect corporation and income tax to fall, as the Chancellor gets populist with fiscal policy. There's a good chance this won't work. Voters today are more worried about the state of the public finances, and the quality of public services, than cutting taxes.
And here is the Conservatives' greatest weakness. They have no positive economic vision for Britain. The result is that our country stands still while others surge ahead. In the United States, President Biden's Inflation Reduction Act has subsidised and invested in new industries, particularly green technologies, drawing companies in from across the world. The European Union, spooked by such ambitious policymaking, is responding in kind. Britain, meanwhile, stagnates. A few recycled press releases point to vague ambitions for Britain's clean tech sector, but there's nothing to back it up.
This is the opportunity for Labour. Over the weekend, Rachel Reeves reiterated that a Labour government would endow an £8bn national wealth fund, focused on financing clean technology in deprived regions. This summer, we at Labour Together will follow in her footsteps, publishing a report that shows how to replicate the achievements of the Biden administration in a UK context.
The Chancellor may have a surprise surplus to toy with at the Budget. But make no mistake: the errors of the past 13 years are far greater than the rabbits that he will pull from his hat. Britain is drifting. At our current rate, by 2030, Britons will be poorer than the average person in Poland. By 2040, we'll be poorer than Romanians and Hungarians. Britain needs a radical change in economic direction. Hunt's traps and tinkering promise none of that.
More from LabourList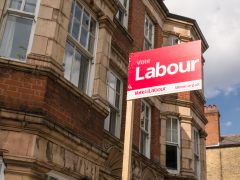 Comment
Swindon Labour was delighted and excited to welcome Keir Starmer, Angela Rayner, Rachel Reeves and a host of…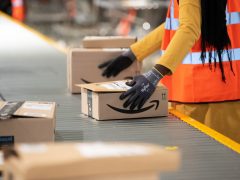 News
GMB has warned of a "summer of strike chaos" at Amazon after the union announced six further days…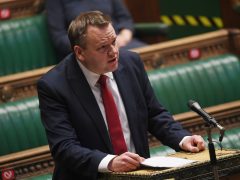 News
Nick Thomas-Symonds has argued that the "devil is in the detail" of the UK's agreement to join the…