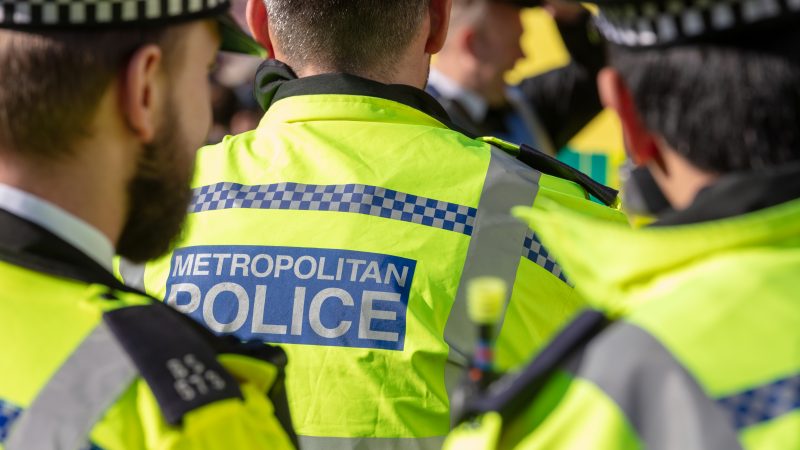 Sign up to LabourList's morning email for everything Labour, every weekday morning.
"Fighting crime is a Labour cause," Keir Starmer declared in a speech setting out the second of the 'missions' that will form the basis of Labour's manifesto. The Labour leader told an audience in Stoke-on-Trent on Thursday: "Whatever the crime: anti-social behaviour, hate crime, serious violence, it's always working people who pay the heaviest price. Working class communities who have to live under its shadow. That's why tackling crime – law and order – will always be so important for my Labour Party." His said the party's mission would be to "make Britain's streets safe" and set out four goals to achieve this: restoring confidence in every police force "to its highest ever level", halving incidents of knife crime, reversing the "collapse" in the proportion of crime solved and halving the levels of violence against women and girls.
Much of the content of Starmer's speech was not new. Shadow Home Secretary Yvette Cooper has previously set out key elements of Labour's plans on crime and justice, including at conference last year and more recently in a speech to the Institute for Government. But the focuses of the speech – particularly the pledges to restore confidence in the police and halve violence against women and girls – were extremely timely, following so closely after Baroness Louise Casey's damning report into the Met, which concluded that there is "institutional racism, sexism and homophobia" within the force. Casey – whose report was commissioned following the murder of Sarah Everard by serving police officer Wayne Couzens – argued in a piece for the Times this week that the Met is "failing women and children", with Everard's murder and other incidents having "utterly shaken women's confidence in policing in London".
In his speech, Starmer attacked the government's record on crime, accusing ministers of "complacency on another level". Shadow justice minister Ellie Reeves has reiterated Labour's assessment that rape has been "effectively decriminalised" under the Tories and argued that the government lacks the "political will" to tackle violence against women and girls. And the statistics offer weight to this argument. It was revealed in January that rape and other sexual offences reported to the police were at their highest level on record in the year ending September 2022. Just 1.6% of recorded rapes in the same timeframe resulted in a suspect being charged, according to Home Office data. For all sexual offences, the figure was 3.2%.
The cross-party home affairs committee concluded in a report in April last year that charging, prosecution and conviction levels for rape remain "shamefully low". Commenting at the time, Labour MP and committee chair Diana Johnson said: "The collapse in the number of prosecutions for rape and sexual offences over the last five years is truly shocking and completely unacceptable." Johnson noted that "significant effort" is being put in to reverse this decline across the criminal justice system but stressed: "There is much further to go." Some commentators may question how achievable the goals set out by Starmer are, but that Labour has got the diagnosis right in this particular area can hardly be in doubt.
On LabourList this morning, we have a piece from Olivia Blake about the amendment she is putting forward to the government's illegal migration bill to create a 'safe passage' visa, which gives entry clearance to those already in Europe wishing to come to the UK to make an asylum claim. The Labour MP writes: "Ministers have a choice. They can go on demonising refugees, daubing 'stop the boats' on government lecterns, chasing headlines and votes – all while the humanitarian crisis intensifies and people continue to drown in the Channel – or they can prove they are serious about ending the life-threatening crossings by dropping the securitised, 'fortress Britain' rhetoric and embracing a humane approach that will actually save lives." Sign up to LabourList's morning email for everything Labour, every weekday morning.
More from LabourList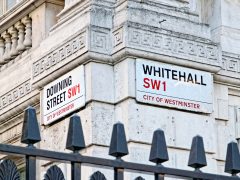 Comment
New governments need to make a splash, to make changes, to make their mark. The first 100 days…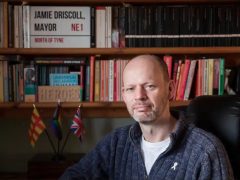 News
The Labour mayor for the North of Tyne region Jamie Driscoll has been blocked by the party from…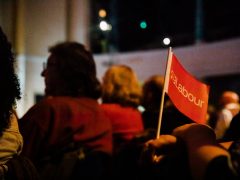 News
Labour Party membership has fallen by almost 170,000 since 2018 and by approximately 19,000 since last summer, despite…