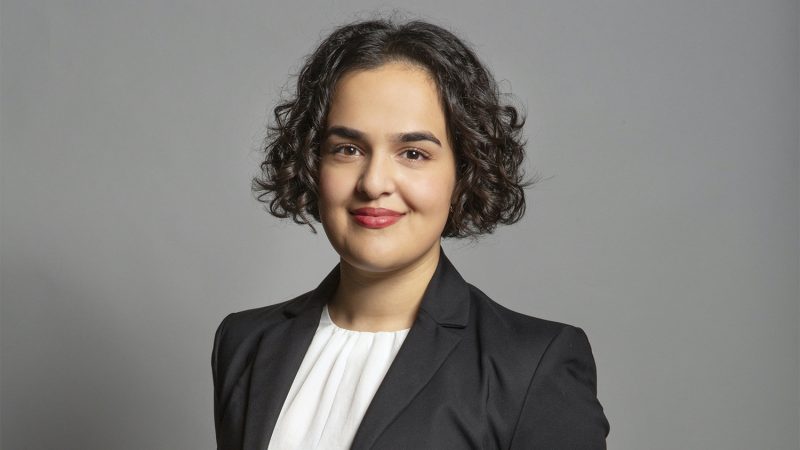 Often described as the happiest country in the world, Finland has topped the UN World Happiness Report ranking for five years in a row. But while happiness is subjective and hard to compare, the Nordic country also regularly comes near the top of global rankings for education, gender equality and social mobility. It's been cited as the best governed and among the least corrupt. It's clear that Finns must be doing something right.
During parliamentary recess, Bell Ribeiro Addy, Clive Lewis and I visited Helsinki. To find out more about the secrets behind Finland's achievements, we spoke to MPs, campaigners and other policy experts. We discussed ideas that have worked, and what the UK can learn. We met with Juha Kahila from the Y-Foundation to talk about Finland's Housing First policy.
The basic idea is as simple as it is radical: to give homeless people a place to live, with no preconditions. As well as stable accommodation, residents are offered counselling and support with learning life skills. They pay rent and are supported to apply for housing benefit if needed. Proponents of the policy argue that taking care of problems like addiction and long-term unemployment is even harder without a stable roof over your head.
The success of the policy has been undeniable. Finland became the only EU country where homelessness is in steady decline, and rough sleeping has been all but eradicated. While building homes for everyone who needs one requires significant investment, a study in one city showed that the programme saved around €15,000 in social services, healthcare and the justice system for every accommodated person.
We also met Finland's Education Minister, Li Andersson, to learn about the achievements of the Finnish education system. Investment in education starts with early years: day care fees are capped at €295 and subsidised by the state, with discounts for bigger families and low- income parents.
In schools, selection is banned, and free meals are given to all children. School days are shorter, homework is limited and students' wellbeing is prioritised over pushing up test scores (in fact, students only sit one centralised exam at the end of secondary school).
Finland largely owes the high quality of its education to excellent teachers, who are required to have a Masters degree. Both a more manageable workload than in the UK, and a far greater degree of autonomy, help make the profession attractive. Climate education, severely lacking in the UK, has for years been embedded as a core part of the curriculum.
University is also free, treated as a public good. The role of the state doesn't end at providing citizens with the bare essentials: the government also funds projects meant to bring joy, enable learning and help build communities. We had the pleasure of visiting Helsinki's stunning Oodi Central Library, whose design was a result of participatory planning involving over 3,000 citizens. As well as books, it includes recording studios (with instruments available for hire), a cinema, rooms for workshops, exhibition spaces and play areas. Opened in 2018, Oodi is a real "common living room", showing what 21st century public space can look like.
Finland has one of Europe's best funded public library networks – likely part of the reason why a 2016 study named it the world's most literate nation. Some 50% of Finns use a library at least once a month, and 20% at least weekly. Oodi itself attracted over 3 million visits in its first year.
As well as being considered one of the best countries in the world to be a woman, Finland is making rapid progress on LGBT+ rights. Just days before my arrival, the women-led leftwing coalition government passed a law demedicalising the process of gender recognition, allowing trans people to update their documents by self-declaration.
In the UK, a country used to hearing that there's no alternative to austerity, Finland's generous policies may sound utopian. But I'm not talking about an idealised socialist future. I'm describing a modern-day European nation, with its own challenges and political struggles. The trade off for world-class public services is, of course, a higher tax burden, especially for those on higher incomes. But most Finns seem to agree that it's a price worth paying for a society that's more equal, more secure, and happier for it.
As a party on the verge of power, Labour will have to decide the scale of our ambitions. At the next election, we can offer a hopeful alternative to the Tories' politics of endless cuts, inequality and spreading fear. Now is the time to draw up a transformative vision, learning from what governments around the world have been able to deliver. Studying Finland would be a good place to start.
More from LabourList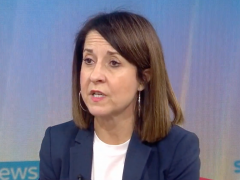 Daily email
Workers vs shirkers, drivers vs eco-zealots Fresh from dusting off their spades to dig out battle lines over…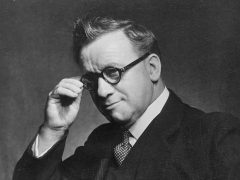 Comment
Imagine waiting for a bus at Marble Arch on a hot summer evening in London in 1921. There…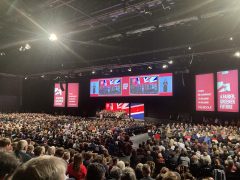 Columnist
The Labour Party's annual conference is the one of the biggest political events in Europe. It is Labour's…