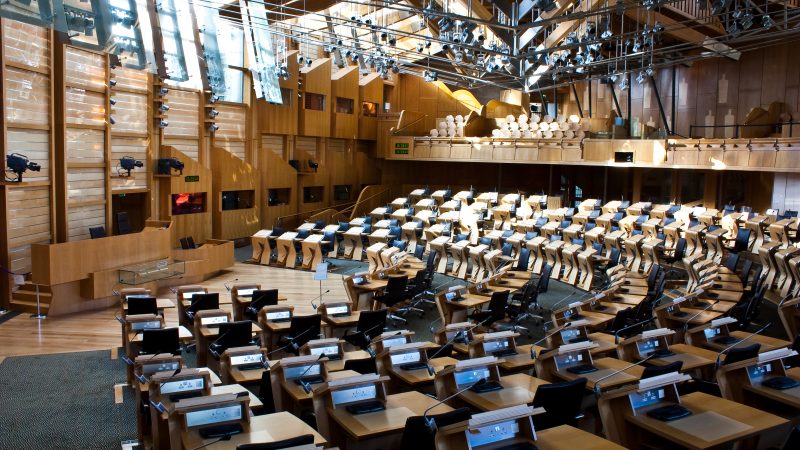 While Tuesday might have been Humza Yousaf's first day as First Minister, it was also his last as Health Secretary – and Public Health Scotland had one, final, damning statistics release to condemn his tenure in charge of Scotland's NHS to history.
The new Health Secretary, Michael Matheson, now has "NHS Recovery" in his job title. The question is, what – and, crucially who – does it need to recover from? A&E waiting times worsened again on Humza Yousaf's last day in the job, with only 62.9% of Scots being seen within four hours compared to 86.6% when he started less than two years ago. In NHS Forth Valley, a mere 45% of arrivals at A&E were seen within four hours.
These figures are not just an oversight by a man distracted. He has left behind a legacy of failure in the health service–the "worst Health Secretary in the history of devolution", as Scottish Labour's Jackie Baillie has dubbed him. The 62-day cancer treatment target has not been met by any health boards in the latest figures. Delayed discharge is up and a functioning national care service bill, which might have proven helpful in bringing down those numbers, has seen trade unions, charities and industry bodies all call for it to be paused if not scrapped after the SNP has refused the adequate social care pay rises that Scottish Labour have called for.
As if Humza Yousaf's legacy of failure in the NHS was not enough, he has appointed Shona Robison as his deputy First Minister. On her final day as Health Secretary in 2018, before she was reshuffled out of the cabinet, Robison also saw dreadful figures; cancer treatment waiting times had reached their highest levels for six years, with four health boards failing to meet the 62-day standard.
In 2017, Audit Scotland was already pointing out that the then Health Secretary had not considered urgent workforce issues and an increasing level of strain on NHS services. Perhaps we should have viewed Shona Robison's time as Health Secretary as an unpleasant amuse bouche before Humza Yousaf's nauseating main course. Two incompetent Health Secretaries, both alike in dignity. Yet Robison's appointment as deputy First Minister suggests something more worrying about the SNP's time in government; that failure and mediocrity are tolerated and even rewarded. It is telling that almost half of the SNP members who voted in the leadership election were able to hold their nose at Kate Forbes's abhorrent social views in order to support something that resembled a protest against continuity and the slow and painful decline of Scotland's public services.
Yousaf's 52% was a damning indictment, from members of his own party no less, of his record as Health Secretary and the way that the SNP manages the decline of our services, from ferries to drug and alcohol programmes. The SNP has always been a party that contained a vast range of political opinions from the left and right, always held together by the thread of nationalism. Worryingly for Yousaf, a new fissure has opened up; continuity and mediocrity is up against a desire for change and competence. These calls for change are no longer always answered with 'independence', as they used to in the SNP.
Even Kate Forbes, who had been a Cabinet Secretary for more than three years until she turned down a place in Yousaf's government, suggested that SNP ministers had not done enough in devolved government to convince the public of another push for independence. After her excoriating attacks on his legacy, Humza Yousaf seemed almost disbelieving, asking her in later debates to tone down the rhetoric, lest it damage his reputation and, by extension, the SNP's. Well, his reputation was already damaged, only a greater proportion of the public are now aware of it.
The new battleground of Scottish politics – competence versus incompetence – is very shaky ground for Humza Yousaf and the SNP. From the NHS to ferries to the deposit return scheme, the SNP has made underperformance its hallmark in government. Two failed Health Secretaries in the two top jobs is testament to that. In contrast to Yousaf and Robison's disastrous terms in charge of the NHS, the last Scottish Labour government introduced low waiting times, a public smoking ban and free universal eye tests. It looks as though the party that built the NHS in 1948 will, once again, have to repair a broken health service.
The time has now come for change. After weeks of bitter infighting, the SNP's leadership candidates have made it clear that they cannot deliver it. In the words of Kate Forbes, "continuity won't cut it". It is now up to Scottish Labour, the only party with the power to unseat both the Tories and the SNP, to deliver that change. Scotland needs it now more than ever.
More from LabourList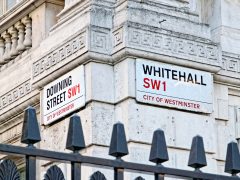 Comment
New governments need to make a splash, to make changes, to make their mark. The first 100 days…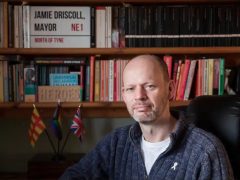 News
The Labour mayor for the North of Tyne region Jamie Driscoll has been blocked by the party from…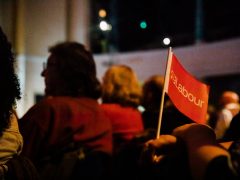 News
Labour Party membership has fallen by almost 170,000 since 2018 and by approximately 19,000 since last summer, despite…