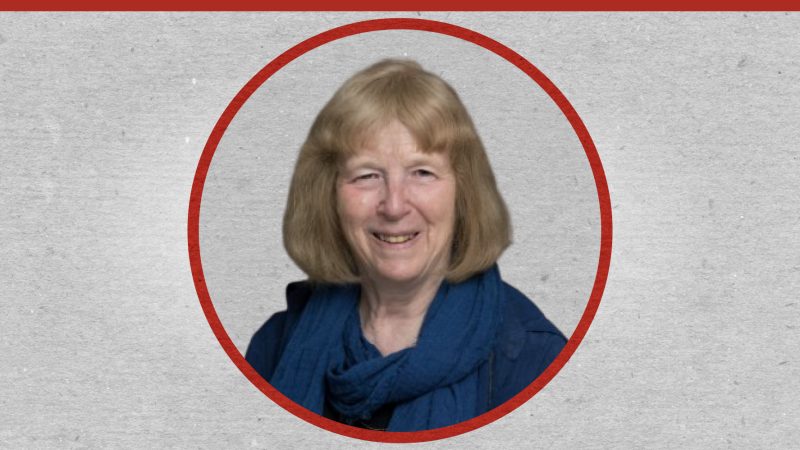 NEC meeting, March 28th 2023
The national executive committee (NEC) meeting last week opened by paying tribute to former MP Janet Anderson and long-serving organiser Eddie Lopez before moving on to debate a motion from Keir Starmer and Shabana Mahmood on Jeremy Corbyn's future. The text is here.
Words and Meanings
My first reaction was that the motion was fundamentally dishonest, because the reasons given for blocking Corbyn's candidacy were not the real reasons. As one member wrote: "Whilst I wouldn't consider myself a supporter of Jeremy Corbyn, I am concerned about the wording of this motion… it references Jeremy Corbyn's electoral performance as grounds to prevent him from re-standing as the Labour candidate in Islington North. This sets a dangerous precedent as Jeremy is not unique in having led the Labour Party to poor general election results. I would instead ask the NEC to consider rewriting a similar motion citing Jeremy's unacceptable response to the EHRC report on antisemitism."
That analysis was reinforced in the meeting, where only 10% of contributions related to the words actually before us. Most of the anger dated from Corbyn's 2020 Facebook post: "One antisemite is one too many, but the scale of the problem was also dramatically overstated for political reasons by our opponents inside and outside the party, as well as by much of the media." At the very moment when Keir Starmer was responding to the Equality and Human Rights Commission (EHRC) report on behalf of the Labour party.
That post has never been regretted or removed, despite various bridge-building attempts, and continues to rankle. Others added that serial disloyalty, with 400 votes against the whip under successive leaders, could not expect loyalty in return. Mixing metaphors, a broad church was a two-way street, and many had felt unwelcome under Corbyn's rule.
In favour of Corbyn, members highlighted his vision of a just society, the gains in the 2017 election and his attraction among young people. Membership is still double the level of the Brown/Miliband years. An independent candidacy would be politically damaging, as when Tony Blair blocked Ken Livingstone in 2000, and party unity would be further fractured.
Many messages demanded the democratic rights of local members to choose their own candidates and reminded Keir Starmer of his previous support for the principle. However, that right has never been unconstrained. The NEC has removed candidates, notoriously Liz Davies in 1995, and in the current round of selections, a number of applicants have been excluded after due diligence checks. I would have preferred to take this route and evaluate Corbyn's actions against the same standard as other candidates, rather than make this a special case.
The final curtain?
I read and took seriously all the comments that I received, but in the end I stuck to the words, where the named offence was losing the 2019 election, and voted against it. Leadership is a powerful factor in electoral success – the test of whether voters can see Michael Foot or Neil Kinnock or Ed Miliband or Jeremy Corbyn or Keir Starmer entering No 10 Downing Street as Prime Minister – but losing is a collective failure. Leaving out the background lays open the possibility of barring other MPs if the NEC decides that their candidacy does not serve the party's interests. And of future leaders being removed for failing to win.
And a word of caution. In moving the motion, Keir Starmer assured us that the party had irrevocably changed. Since Tony Blair said "we ran for office as New Labour, we will govern as New Labour", I've been through several regime changes, and however high our hopes, nothing in politics is forever. But the motion was carried by 22 votes to 12 with a few abstentions, and the NEC moved on.
Countdown
Keir Starmer would launch Labour's local election campaign in Swindon, promising mission-led government. These seats were last contested in 2019, in the dying days of Theresa May's premiership, so further gains would be a bonus. There were no elections in Scotland and Wales, and despite the SNP's internal troubles, disillusioned supporters would not necessarily come to Labour. Every vote had to be earned, and he had visited Scotland many times.
I asked him to make clear that the Tories' immigration plans were not just unworkable and expensive but also immoral and wrong. Even refugees from Afghanistan who had risked their lives to help the British could now be made homeless. Keir said the proposed laws would deny access to asylum routes and breach the refugee convention, and MPs and caseworkers had been distressed by their inability to rescue Afghans from the returning Taliban. However, no one should be exploited by criminal gangs or driven to treacherous Channel crossings, and when only 1% of those arriving on small boats have been processed, the whole system was clearly broken.
General secretary's report
David Evans reported that the EHRC was satisfied with Labour's progress and that the party was now out of special measures, but there was no complacency and the work continued. Staff were gearing up for May, and then the general election. Data shows widespread dissatisfaction with the government, but Labour still has to seal the deal. Personal contact was critical in turning provisional support into solid Labour votes. Paid-up membership was about 377,757 plus 23,000 in arrears, almost unchanged from January, and fundraising was going well at every level.
NEC members requested more information about digital campaigning and raised the need to support candidates in key seats through the long months ahead, remembering 2015 when some were left financially and emotionally shattered. David agreed to provide an update on the new membership system, most of which was now working.
I asked again about the 300+ members expelled for supporting proscribed organisations, some of whom appealed within the specified 14 days and have heard nothing for a year. The grounds for appeal are limited, which should allow speedy analysis and dismissal, but I know of one member expelled for being endorsed by a proscribed organisation who was not in fact so endorsed. After months in limbo, and replacement as a Labour councillor, they understandably concluded that Labour does not want them. No figures were available, but the complaints and disciplinary subcommittee were promised an update in July. Its priorities have been clearing the backlog of national constitutional committee cases and reducing the numbers suspended for more than 18 months, both also crucial to perceptions of a fair process.
Parliamentary selections
The NEC agreed to allow applicants to appeal if they were excluded from English parliamentary longlists because of due diligence concerns. These appeals would be heard by three NEC members not previously involved, including at least one trade union representative, and take place within days so that subsequent stages would not be delayed. Selections already completed would not be reopened, but it was clearly better to make improvements going forward. Scotland and Wales control their own selections but would be invited to consider adapting their procedures along similar lines.
Acting locally
Campaign director Morgan McSweeney emphasised three overall messages: first, that Britain is worse off and it is the Tories' fault; second, that there is hope and an alternative; and third, that Labour has clear plans for a better future and will make different choices. Organisationally, the party is well placed to campaign where efforts are most effective, but everyone should have the opportunity to vote for a Labour candidate wherever they live. Any deals, formal or informal, with other parties are against the rules.
And so to Forde
Full disclosure: I watched the Compass discussion with Martin Forde, chaired by his fellow panel member Ruth Lister. It increased my understanding considerably, though Compass would have been wise to close the chat, which became poisonous. I had believed that Martin Forde refused to meet the NEC to discuss his report but have now been told that there was no consensus in favour of inviting him. I disagreed with some of his comments but was sympathetic to his concerns over lengthy delays in disciplinary procedures and the recommendation for a nine-month limit from start to conclusion of a case. The panel were also uneasy about applying proscription retrospectively. However, in January 2022, the NEC explicitly voted to expel members for supporting organisations before they were proscribed.
Meanwhile, a working group of NEC members and others had been discussing Forde's recommendations on culture change, tackling discrimination and codes of conduct. David Evans and party chair Anneliese Dodds presented their work and the party's journey from an organisation riddled with factionalism to one as diverse and inclusive as the people we seek to represent. No hierarchy of racism would be tolerated, and although the EHRC only examined antisemitism, the NEC had been clear from the start that all protected characteristics should be treated with equal seriousness. Meetings had been held with Black, Asian and minority ethnic MPs and councillors. Labour now had one of the most robust and comprehensive complaints processes in existence anywhere, and its biggest-ever programme of education and training. Ongoing work on Forde is fully reported here.
Missed opportunities
The working group recommended that training in Afrophobia and anti-Black racism should be provided by an external organisation and proposed a framework for codes of conduct for members and for those in leadership positions such as elected representatives. I agreed with all of this but would have liked to see recognition of factionalism per se. Labelling members as Trots, Blairites or worse can also be a problem, and pre-meeting caucuses and factionally-whipped elections and slate votes are sometimes the most common form of unpleasantness. Forde is about more than racism, sexism and Islamophobia.
I was also disappointed that local parties were not involved in developing the next steps. The recommendations referred to the group included "a party-wide consultation to identify shared values and the seeds of a healthy culture" and "a separate appreciative inquiry for [Constituency Labour Parties] to identify and celebrate positive cultures and working practices and explore how they can be implemented across the party. In particular, this should identify and share examples of where the CLPs have operated other than through aggressive debate".
As an NEC member for 20 years, I know that local parties are rich and valuable sources of information. Instead, the group proposed sharing the new code of conduct and training materials with CLP chairs and encouraging them to initiate conversations. I suggested that it would be better to involve all role-holders, rather than assuming that a single person would do everything. It is also not unknown for the chair to be part of the problem, and a number were suspended two years ago. And codes of conduct may not work in adversarial situations, in which one side claims to be "harmonious and inclusive" and it's the other lot who are wrecking it. They could even give rise to more complaints and counter-complaints. But we shall see.
I also queried, again, the recommendation on staff neutrality The paper states that staff are expected to take a steer from the leadership in all their dealings and therefore cannot remain neutral and objective. I accepted the general secretary's view that it is OK for staff to explain NEC decisions to members but didn't get an answer when I asked whether it was OK to advise conference delegates on how to vote in internal elections. It also means that when the leadership changes radically, the staff have to change with them.
National policy forum – next steps
During the last consultation period, around 2,000 submissions were received and a total of 365 members attended online events with shadow ministers. The policy commissions will now draw up final documents to be considered by the joint policy committee and published by May 9th 2023. NPF members will then have until June 5th to submit amendments before the final meeting in July, which will shape the manifesto. For the wider membership, the original plan was for each region to arrange online discussion between CLP policy officers and their NPF representatives, but this may have been swamped by other demands. I urge members to get hold of the documents, suggest amendments and try to contact NPF representatives within your region. They are listed here, though most do not give any contact details. Anneliese Dodds, in her role as chair of the NPF, is holding a briefing for policy officers and secretaries on April 5th and may have useful advice. In the meantime, my guide to the process is here.
Finally, the NEC agreed updated policies and procedures for safeguarding children and adults at risk, and these will be posted on the website here.
Committee corner
Several groups and subcommittees met in the run-up to the full NEC, and some key points are below.
Complaints and disciplinary subcommittee, March 7th 2023
In addition to lengthy delays for appeals against expulsion (see above), newer committee members were reminded that they should not discuss details of individual cases with others, nor suggest to respondents that they could influence outcomes.
Organisation committee, March 7th 2023
The committee agreed that the NEC would impose candidates for police, crime (and fire) commissioners in non-Labour areas. Few applicants meet the strict criteria, and the costs of running full ballots are high.
I raised the need to correct suggestions on social media that the party had banned CLPs from any links with a long list of organisations. In fact, conference agreed a rule change in 2021 that said the NEC had to approve all affiliations and donations by CLPs to external groups. A few have been accepted, including the Labour Housing Group and the Labour Campaign for Council Housing. However, regardless of the merits of a particular group, the general view is that CLPs should spend members' money on party activities and allow individuals to choose which other charities and causes to support. Affiliations to CLPs are different, and any union or socialist society affiliated to Labour at national level may also affiliate at CLP level for a minimum £6 fee. This entitles them to send delegates and take part in parliamentary selections.
National women's committee, March 14th 2023
This was a special meeting to formulate submissions to the NPF consultation and worked co-operatively and constructively. The committee continues to feel undervalued in terms of time and resources.
NEC officers, March 14th 2023
An issue had arisen where members rejoined the party using a different email address and a new record was created. If they had resigned under a cloud or been expelled, the warning flags would be lost. Staff were now reviewing applications received since July 1st 2022. For the moment, anyone joining from that date would acquire normal membership rights after eight weeks but be considered as in provisional membership until June 30th 2023 should any problems be identified. I expect CLPs to be notified shortly.
I also pointed out that members renewing or rejoining with a changed email address would have a second new record created and lose their continuity of membership, and this also needed addressing.
NEC funds group, March 17th 2023
This group allocates money from subscription income, which used to be returned to CLPs on a pro rata basis. Since 2011, grants have been made to CLPs who bid for support, either for local organisers or for projects which enhance democracy and diversity. The distribution is patchy, and I am not convinced that money goes to those who need it most, rather than to those with connections. I have been trying for years to get the system reformed, but the time never seems to be right.
On this occasion, several regions coordinated bids for organisers in their key seats, ensuring that CLPs jumped through all the hoops and were able to provide matched funding. These were all approved, but there are questions about whether London deserves the largest share, while no bids came from Scotland.
Over the Covid period, the group made a dozen modest grants to CLPs to cover equipment for hybrid meetings, and it was agreed that an analysis of what they bought and how well it worked could be useful for other CLPs exploring the possibilities.
More from LabourList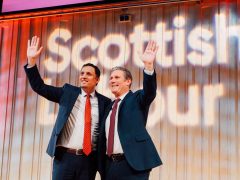 Daily email
Rutherglen: Will Labour win – and would it really signal Scottish revival? Starmer is hitting the campaign trail…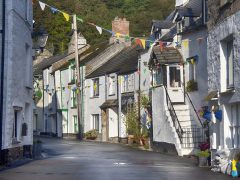 Comment
Labour has promised a 'Take Back Control Bill' in the first King's Speech. Aimed at England, it must…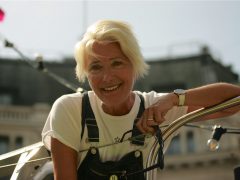 News
Almost 100 climate activists, experts and campaigners from around the world have written to Labour leader Keir Starmer,…