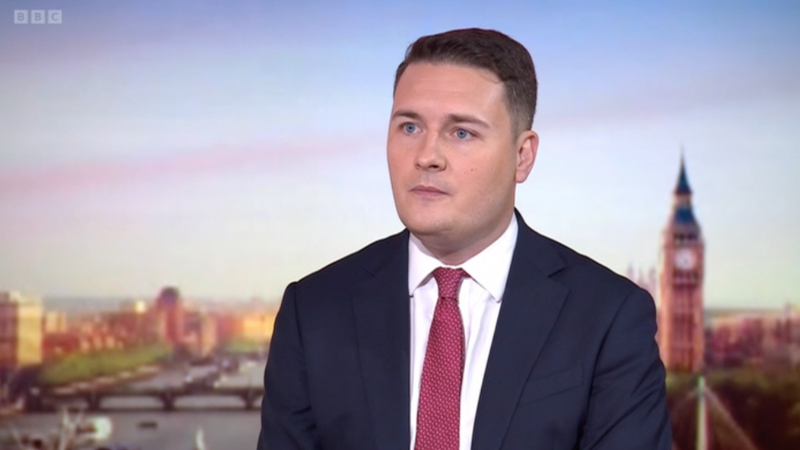 Wes Streeting has declared that Labour has "absolutely no intention of nationalising GPs", but argued that the current GP model is "in decline" and that the "status quo is not an option".
The Shadow Health Secretary sought to reassure GPs in a speech on the party's plans for NHS reform this morning.
He said he did not want to send a message to existing partners that Labour wants them to "shut up shop" and does not "value the work they do".
In his address at The King's Fund think tank today, Streeting said: "Contrary to reports, I have absolutely no intention of nationalising GPs."
"We are consulting on how to make the future of general practice sustainable, so patients aren't left without, when more and more GPs are choosing to take the salaried route."
Labour 'genuinely open-minded'
In a question-and-answer session with journalists following the speech, Streeting claimed that the majority of GPs will be salaried in a few years, arguing that "we do need to think about what the model of general practice looks like" and that the "status quo is not an option".
Streeting told LabourList that the party is "genuinely open-minded" about the future of the partnership model and that Labour "weren't talking about threatening existing partnerships".
"I certainly wouldn't want to send a message to existing GP partners that we want them to shut up shop and that we don't value the work they do," he said.
But the Shadow Health Secretary said the driver behind Labour's consultation was that GP partnerships are "in decline", saying: "I took the view that it wasn't good enough for us to just sit back and allow them to wither on the vine without thinking about what comes through in their place."
"We are looking at whether or not the partnership model is going to be attractive to a new generation coming in to general practice or whether or not we need to look at different models. That's a conversation we're still having with the profession," the Labour frontbencher added.
No suggestion party will 'tear up GP contract'
It marked a less radical or combative tone, and suggests policy is less fully formed, than comments earlier this year by both Streeting and Starmer appeared to suggest.
Streeting said earlier this year a Labour government could "tear up the contract" with GPs, telling the Times: "I'm minded to phase out the whole system of GP partners altogether and look at salaried GPs working in modern practices alongside a range of other professionals."
Keir Starmer said he wants "to phase in a new system that sees GPs fairly rewarded within the NHS, working much more closely with other parts of the system", adding: "Not everyone will want to hear this – but it is the direction we need to go in."
In a piece for the Telegraph in January, the Labour leader wrote: "It's time for us to think about a new, sustainable system, one that allows GPs to focus on caring for patients rather than the admin that comes with effectively running a small business."
Strained relations with profession
Streeting's speech follows criticism of some of Labour's wider NHS plans this week from doctors and other NHS voices, and a strained relationship with the British Medical Association in recent months.
GP spokesperson for the Doctors' Association UK Dr Steve Taylor accused the party of ignoring the issue of retention, and described its plan to ensure patients can see the doctor of their choice as a "complete soundbite".
The editor of Pulse – a publication for GPs – Jaimie Kaffash argued that the party is "unserious about general practice" and "know that their proposals wouldn't fulfil their promises".
Streeting clashed with the British Medical Association last year over Labour's plans to reform the NHS. The doctors' union accused the party of "demonising" GPs and using "disingenuous and inaccurate" rhetoric after it claimed that as many as five million patients may have been unable to book a GP appointment in October.
The Labour frontbencher subsequently argued that the BMA was being "hostile" towards Labour's plans and accused the union of treating him like "some sort of heretic" for discussing the "appalling state of access to primary care".
Cash without reform not 'responsible'
In his speech today, Streeting said Labour wants to make the NHS "as much a Neighbourhood Health Service as it is a National Health Service". He set out three principles on which the party's reforms to primary care would be based: "healthcare on your doorstep", "there for you when you need it" and "patients in control".
The Labour frontbencher stressed that both investment and reform are needed to address the issues in the health service, telling attendees: "The state of the public finances means that reform will have to do more of the heavy lifting."
He argued that it would not be "responsible or credible" for Labour to say it would "pour more resources in" without first setting out how it plans to improve efficiency in the health service.
Streeting announced at conference last year that Labour in government will deliver a ten-year plan for change and modernisation in the NHS intended to make the health service "fit for the future".
He told delegates that Labour would enable patients to book online and self-refer to specialist services where appropriate and that the party would "bring back" the family doctor, enabling patients to see the same GP at each appointment.
The Labour frontbencher said patients would also be offered a "wider range of choice" when it comes to appointments, allowing them to select whether they want to see someone face-to-face, on the phone or via video.
More from LabourList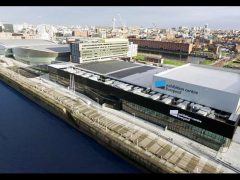 Uncategorized
Help us help you at conference Labour conference is just around the corner, and the LabourList team are…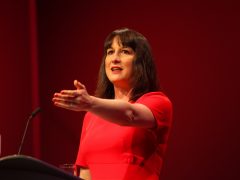 Comment
On August 25th, Colne Valley Constituency Labour Party agreed to send the following motion forward to national conference:…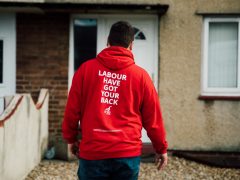 Comment
At a time when technology is transforming every aspect of our lives, politics turns out to be no…