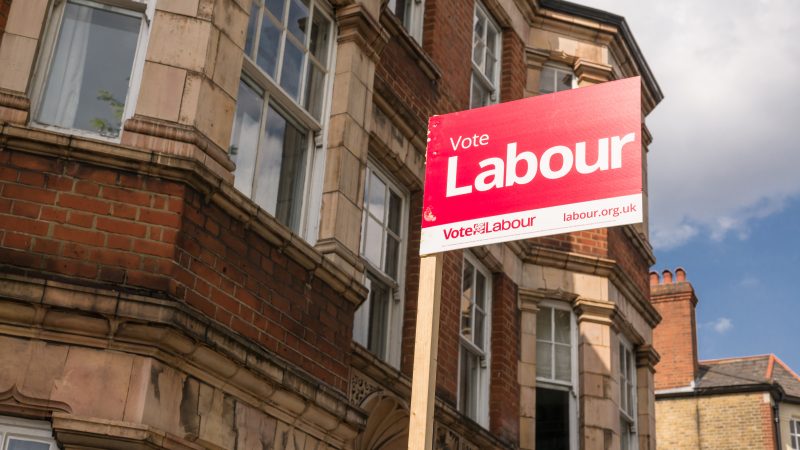 In the run-up to every set of May elections when there isn't a general election, I write a guide to what constitutes success for Labour. I've been writing this since 2011, so I am able to look back at the benchmarks I set for previous leaders.
This year, more than 8,500 council seats are up in 240 councils, making this the largest set of local elections in the four-year cycle and probably the last before the general election.
The council areas holding local elections
The councils up for election don't include any in London, Scotland and Wales and are tilted heavily towards the small electorate district council wards in the declining set of rural shire areas that still have two-tier local councils and haven't switched over to unitary status. Districts with all-out elections require a lot of candidates to be recruited and fielded in one go, so they are also prone to incomplete party line-ups in some wards, which promotes tactical voting and distorts the results. 
These districts are concentrated in the East Midlands, East and South East of the country, so this is a set of elections being fought predominantly in more Tory areas.
The seats up are as follows:
Every seat (589 councillors) in nine metropolitan boroughs.

One third of the seats (513 councillors) in 23 metropolitan boroughs.

Every seat (1,670 councillors) in 32 unitary councils.

One third of the seats (239 councillors) in 14 unitary councils.

Every seat (4,403 councillors) in 105 district councils.

One third of the seats (643 councillors) in 46 district councils.

The elected mayors of Bedford, Leicester, Mansfield and Middlesbrough. 

Every seat (462 councillors) in 11 Northern Ireland councils.
Most of these seats were last fought in May 2019, which was a very low ebb for the Tories and led to the fall of Theresa May as Prime Minister. The Tories lost 44 councils and 1,330 councillors that year, while the Lib Dems made 704 gains, so the scope for further Tory losses has been impacted, though they are still defending 3,365 seats and control of 85 councils. Labour suffered a small net loss (84 councillors and six councils) but nothing like the routs later the same year in the final set of European parliament elections and the general election. The projected national vote share across the country was 28% Conservative, 28% Labour and 19% Lib Dem.
The three kinds of battleground this May
Labour views the battleground councils this year as falling into three categories: traditional swing councils that are more Tory than the ones up in 2022, areas where we have been going backwards and need to recover and a small number of Labour councils facing insurgencies from the far right or Independents. 
The new system of voter ID brought in by the Tories requires voters to show photo ID at the polling station, which may impact turnout. Because this doesn't affect postal voting, all parties are likely to encourage their supporters to sign up for postal votes. The partisan impact of voter ID isn't clear and may backfire on the Tories, as the people least likely to have photo ID include both disproportionately Labour-supporting voters from economically deprived communities and the elderly, who are more likely to vote Tory.
In the metropolitan boroughs, Wirral is the main target for Labour. In the unitaries, Derby and Plymouth are potential targets and Medway could see Labour gains remove the Tories from majority control. Labour will also want to make seat gains in the very tricky 'Red Wall' territory of Dudley, Stoke and the Teesside authorities – Darlington, Hartlepool, Middlesbrough, Redcar and Cleveland and Stockton.
In the districts, the Derbyshire authorities of Amber Valley and Erewash are always swing authorities between Labour and Conservative. North East Derbyshire is a former Labour stronghold that has seen high Red Wall swings to the Tories and where it will be fascinating to see if Labour has started to recover. West Lancashire could be a gain and Canterbury and Worcester could see the Tories lose their majorities. 
Sunderland has been producing idiosyncratic results for years and may be somewhere Labour is under threat, as is Leicester due to local communal tensions, which led to rioting last year. Labour needs to make seat gains but can't take control this year in Milton Keynes and Swindon where there are key parliamentary marginals.
There are at least four ways of measuring Labour's national performance: national projected vote share (which the BBC calculates for the whole country, including areas not voting this year), raw number of councillors, number of councillors gained or lost and number of councils controlled.
1. National vote share
Looking first at projected national vote share, the estimated figures the BBC uses are as follows for previous years in this cycle:
1995: 47%

1999: 36%

2003: 30%

2007: 26%

2011: 37%

2015: 30% (general election result)

2019: 28%
Note that, last year, Labour's national vote share was 35%, up from 30% in 2021. If we match last year's figure, it would probably mean a 7% swing from the Conservatives to Labour since 2019, and we will obviously be hoping for further progress from 2022 on vote share into the upper half of the 30s to track (at a lower level) the increase in our opinion poll lead compared to a year ago. National vote share in local elections for Labour is always lower than the Westminster opinion polls, because the Greens, Lib Dems and Independents perform better in local than general elections, when they get squeezed.  
2. Raw numbers of councillors
Raw number of councillors is the national (Great Britain) total figure, including all the thousands of councillors not up for election:
1995: 10,461

1999: 9,134

2003: 7,207

2007: 5,483

2011: 5,707

2015: 6,873

2019: 6,332
Currently, Labour has a total of 5,879 councillors. We urgently need to be building on this total at this stage in the cycle.
3. Number of gains or losses
For comparison, here are the years since Margaret Thatcher came to power in which Labour has made net gains (in the other 18 years not listed, we lost seats):
1980: +601 Labour councillors

1981: +988

1983: +8

1984: +88

1986: +13

1988: +76

1989: +35

1990: +284

1991: +584

1993: +111

1994: +44

1995: +1,204

1996: +468

2010: +372

2011: +860

2012: +847

2013: +288

2014: +256

2018: +79

2022: +108
The sets of local elections not coinciding with a general election in which Labour lost seats while in opposition have been 1982 (the year of the Falklands war), 1985 (the year of the miners' strike), 2016, 2017, 2019 and 2021. My expectation is that this year will see the highest number of Labour gains since 2012. 
4. Control of councils
The number of councils that Labour has controlled has been as follows:
2002: 136 (the last year in which we controlled more than the Tories)

2003: 103

2004: 94

2005: 92

2006: 75

2007: 58

2008: 46

2009: 37

2010: 54

2011: 81

2012: 114

2013: 117

2014: 120

2015: 114

2016: 114

2017: 107

2018: 105

2019: 99

2021: 91

2022: 96
Any net gain would be welcome, and getting back above 100 Labour-majority councils would have significant symbolism.
The location of seats that change hands is important. We need to make seat gains in councils covering areas similar to the Westminster seats that we need to gain to get an overall majority in a general election – both to demonstrate progress and as an organisational dry-run for those Constituency Labour Parties. I will be particularly interested to see if we can gain seats in Bolton, Darlington, Derby, Dover, Dudley, East Staffordshire, Hartlepool, Milton Keynes, Peterborough, Plymouth, Southend, Stoke, Swindon, Thanet, Thurrock, Trafford, Wolverhampton and Worcester.
I'm expecting somewhat varied results region by region, as anecdotal feedback from colleagues around the country is that not all regions are experiencing patterns that match the national opinion polls. This information about the pattern of our advance will help us to target organisational resources in the general election where they are most going to make a difference.
More from LabourList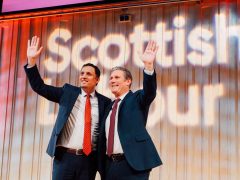 Daily email
Rutherglen: Will Labour win – and would it really signal Scottish revival? Starmer is hitting the campaign trail…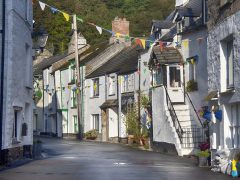 Comment
Labour has promised a 'Take Back Control Bill' in the first King's Speech. Aimed at England, it must…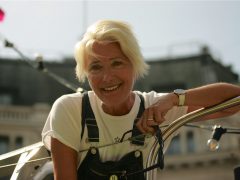 News
Almost 100 climate activists, experts and campaigners from around the world have written to Labour leader Keir Starmer,…