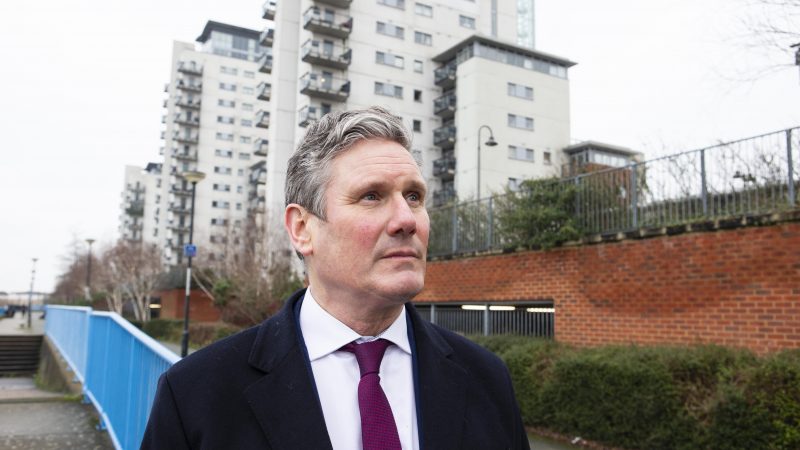 This week, the government passed a landmark housing figure – but not one it should be especially proud of. The latest homelessness statistics show 101,300 families in temporary accommodation at the end of December 2022, the first time in almost 20 years we've passed the 100,000 mark. When the Conservatives first came to power in 2010, the figure was 49,680 – which means they have succeeded in doubling it. This is a terrible indictment of the last 13 years of housing policy.
It has been a deliberate political decision to cut off the supply of new social rented housing, increase the rate at which existing homes are sold off and radically reduce entitlement to benefits while allowing private rents to grow. The consequence is families completely unable to find and maintain secure housing, who then present as homeless to local authorities and are rehoused in temporary accommodation at a cost of around £1.6bn a year.
This housing – and I have personally seen some of it – is among the worst available. Bedsits in office-to-resi conversions riddled with damp where whole families share a single bed, and the private landlord bills the taxpayer up to £1,000 a month for the service.
Labour must pledge to build a new generation of social homes
The question is what does the Labour Party – which looks increasingly likely to form the next government – plan to do about it? Labour has been talking about housing a lot in recent weeks, but its focus has been home ownership. It has promised first dibs for first-time buyers and a reformed mortgage guarantee scheme to help people buy.
Neither sound particularly transformative, and nor should they. First dibs doesn't mean much for buyers who can't afford to buy and a mortgage guarantee scheme will only succeed in further fuelling unsustainable inflation in house prices – pushing housing further out of reach of those without the means.
What Labour should be doing is loudly and publicly promising to build a new generation of social rented council homes. There are more than one million people waiting for social housing around the country – many of them relying instead on expensive private rented housing or stuck in overcrowded homes with their families.
This number lends itself to what Labour should adopt as its target: a million new social rented homes within a decade of taking power. If it sounds like an ambitious pledge, it shouldn't. The country achieved these numbers in the 1950s, 1960s and 1970s when it was poorer and heavily indebted in the aftermath of World War Two.
The party must not lose its nerve on housing policy
Labour has already made steps in this direction. Lisa Nandy, whose levelling up brief covers housing, committed the party to a "new generation of council housing" at the last conference. She promised to make up a deficit of 400,000 on the 4.4 million-home private rented sector to make social renting the second largest tenure again.
But since then, things have gone very quiet. The language of a "new generation" of council housing had completely vanished from the announcement of home ownership initiatives last month. It is possible that Labour is waiting until later in the political cycle to unveil the size and scale of its ambition.
But it is also possible that a party leadership concerned with fiscal responsibility and balanced budgets has lost its nerve. This would be a huge mistake. More social rented housing would transform people's lives far more than tinkering with increasingly unaffordable mortgage products. Social rent will provide opportunities to families without existing property wealth. It would allow them to save money that would otherwise be sucked up by private landlords and give their children the security to save for a home of their own – if they want to. It would also reduce demand on the cheapest end of the private rented market, easing pressure on those who rent privately.
A bolder approach is needed to make a real difference
Labour should fund councils to buy up homes directly from private landlords to rapidly increase the size of the social rented stock. It could also empower social housing providers to step in and buy up any stranded developments private builders can no longer sell if a likely market downturn does occur.
If it's brave enough, it could also look at replacing the Right to Buy – which continues to deplete the existing stock of social rented homes by thousands every year – with a discount scheme to grant social tenants money off a private home on the open market. Again, if this sounds radical, it shouldn't. If accounted for properly, it's cheaper to the state than the Right to Buy, because the asset isn't lost. And if the family who moved into the vacated social rented property came from temporary accommodation, it would pay for itself within a couple of years.
If Labour were to combine all that with the removal of welfare cuts, such as the cap on local housing allowance, it would stand a chance of making a real difference to the worst of the housing crisis, and quickly.
From a more expedient view point, more council housing is something that polls well across the political spectrum and is extraordinarily difficult to argue against in the face of the housing crisis. It would give Labour a genuine, visible point of difference and a platform from which to attack the Conservative's dreadful record. Win the election and deliver it, and Starmer would earn himself a legacy which would outlive him, like it has Clement Attlee and Harold Wilson. The only question is whether he is bold enough to do the same.
More from LabourList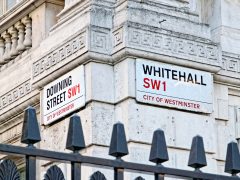 Comment
New governments need to make a splash, to make changes, to make their mark. The first 100 days…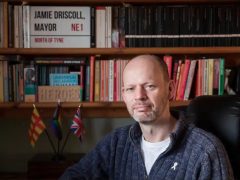 News
The Labour mayor for the North of Tyne region Jamie Driscoll has been blocked by the party from…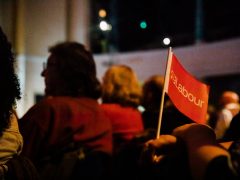 News
Labour Party membership has fallen by almost 170,000 since 2018 and by approximately 19,000 since last summer, despite…