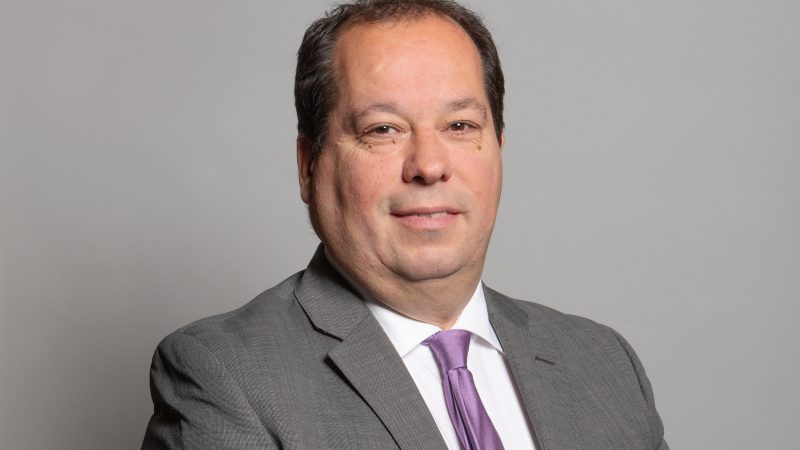 Frontbencher Gerald Jones has been selected as the Labour candidate for the new seat of Merthyr Tydfil and Upper Cynon – beating fellow sitting MP and Socialist Campaign Group member Beth Winter.
Welsh Labour announced this afternoon that Jones – the current MP for Merthyr Tydfil and Rhymney – had been selected as the candidate for the new seat at the next election. It has been suggested that Jones won selection over Winter by the slim margin of 231 votes to 215, with a high turnout.
Proposed boundary changes in Wales would see Winter's constituency of Cynon Valley effectively merged with Jones' seat – setting up the two-way selection contest between the sitting MPs.
Winter, the MP for Cynon Valley, accused Welsh Labour's executive of "undemocratic" behaviour earlier in the contest, taking issue with the fact the executive voted for a process that includes virtual rather than in-person hustings and highlighting that the process did not include the chance for branches and affiliates to make nominations.
Tweeting following today's result, Jones said he was "incredibly grateful" that members had chosen him, adding: "Britain is crying out for a [Labour] government [and] I'll work flat out to make [Keir Starmer] our next Prime Minister."
The shadow Wales minister said: "I'd also like to pay tribute to Beth for a comradely campaign and to thank her for all her work as Cynon Valley's MP. Now is the time to unite Merthyr Tydfil & Upper Cynon and win for [Labour]."
Also commenting, Winter said: "I'm disappointed by this result and by the unjust manner in which it came about, which leaves major questions outstanding."
The left-wing MP claimed that "unacceptable obstacles" were placed in the way of her campaign "undermining the democratic process". She said she would be "taking advice and soundings in the days ahead about [her] next steps".
"In the meantime, I want to thank each and every member of my campaign team, as well as all Labour Party members in Merthyr Tydfil and Upper Cynon who participated in this contest," Winter added.
The vote outcome is the latest in a long line of setbacks for the left of the party. It follows the party's recent decision in England to exclude sitting North of Tyne mayor Jamie Driscoll, a self-described "socialist", from the longlist to be the Labour candidate for the new North East mayoralty – a move criticised by trade union leaders and left-wing MPs.
Commenting following today's result, a Momentum spokesperson accused the Labour leadership of "taking a sledgehammer to the democratic rights of local Labour members in order to purge socialists and install his loyalists".
But a source on the moderate wing of the party said: "That's local democracy in Wales. If it's what Welsh members want, you have to respect their mandate."
Caerphilly MP Wayne David called Gerald Jones an "excellent MP", saying he would be a "tremendous candidate".
"He's an incredibly hard-working constituency MP, lives in the community, and knows the concerns, aspirations and vales. He'll be a prominent member of what I hope will be a Labour government."
A Welsh Labour spokesperson said: "Congratulations to Gerald Jones on his selection today. Thanks to him, fellow candidate Beth Winter and all members across the new constituency of Merthyr Tydfil and Upper Cynon for taking part in the selection process.
"It is regrettable that the boundary review meant two sitting Welsh Labour MPs have been forced to stand against one another. The selection procedure was designed to give all members across the new seat a chance to take part in selecting their candidate and as a result we saw a very high turnout."
More from LabourList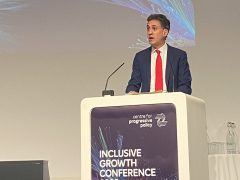 Daily email
With the Tories doubling down on anti-green attacks, Ed Miliband gave Labour's 'green jobs and lower bills' messaging…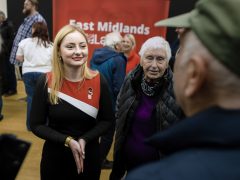 Comment
I was on day four of my honeymoon in Suffolk when I got the call to say Peter…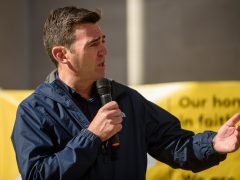 News
Andy Burnham has said "there is an argument for a basic income" and proposed overhauling inheritance tax to…