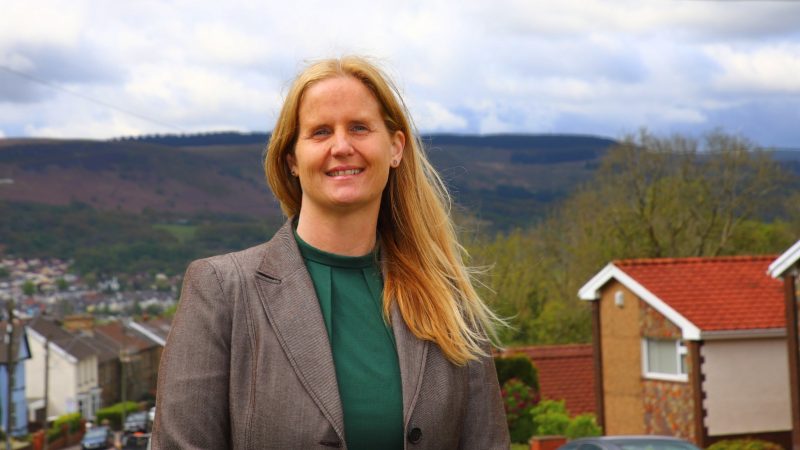 A Labour MP on the left of the party has accused Welsh Labour's executive of "undemocratic" behaviour in her selection battle against a member of Labour's frontbench team.
Cynon Valley MP Beth Winter claimed they had "restricted the rights of party members" in the selection process for the new seat of Merthyr Tydfil and Upper Cynon.
Proposed boundary changes in Wales would see Winter's constituency of Cynon Valley effectively merged with Merthyr Tydfil and Rhymney, which is currently represented in parliament by Labour's Gerald Jones, setting up a two-way selection contest between the sitting MPs. Jones is a Labour whip and junior shadow Wales minister.
Winter took issue with the fact Welsh Labour executive voted over the weekend for a selection process that includes virtual rather than in-person hustings. Winter highlighted that the process will also not include the chance for branches and affiliates to make nominations.
LabourList understands that members of the new seat will be written to by the procedures secretary outlining the process, and that all eligible members will still have the opportunity to vote by post or through an online ballot.
But in a statement, Winter said: "I regret that the Welsh Labour executive has restricted the rights of party members. This is undemocratic."
The Labour MP added: "The process agreed tramples on the rights of members in Merthyr and Cynon to take part in an inclusive and collective decision-making process. I have serious concerns about the legitimacy and fairness of this process. I am therefore considering all options open to me at this stage."
Winter told LabourList: "I am looking forward to this selection campaign, and I want members and affiliates to have as much involvement as possible. This is not about who wins, it is about party democracy and the rights of local members to decide who their candidate is.
"Choosing their Labour candidate for MP is a big decision, and all members should have the opportunity of an in-person hustings to hear from both candidates.
"It was the members of the Merthyr and Aberdare Labour and Trades Councils who met in person in September 1900 and agreed to nominate Keir Hardie for the Merthyr Boroughs seat. Labour Party members and affiliates should have the same opportunity today."
She also said her platform was "socialist vision" for the Valleys, including nationalising water and energy. Both put her at odds with Labour's current policy platform under leader Keir Starmer.
A Welsh Labour spokesperson said: "The Welsh executive committee met over the weekend and agreed the process for selecting candidates in contested seats. All members in the new constituency will shortly receive details on how to take part and how to vote."
I will be fighting to win Labour's selection for the new Merthyr Tydfil and Upper Cynon seat.

But I regret that the Welsh Labour Executive has restricted the rights of party members and affiliates.

I will be a Voice for our Valleys. pic.twitter.com/ur7UyIwXE0

— Beth Winter MP (@BethWinterMP) May 14, 2023
John McDonnell also criticised the format of the selection process, and expressed his support for Winter – a fellow member of the left-wing Socialist Campaign Group of MPs – describing her as "one of the hardest working MPs I've ever met".
The former Shadow Chancellor said: "Imposing an unprecedented selection process that will restrict the rights of party members to participate [and] on such a tight timetable, not allowing for in-person husting meetings, is clearly unacceptable."
Labour MPs have been undergoing the trigger ballot process to decide whether incumbent MPs are automatically reselected for the next general election or a full selection process is undertaken – with Winter having already been re-selected for her existing seat.
SCG members Apsana Begum, Ian Byrne and Sam Tarry were all 'triggered' by their local parties, meaning members and affiliates voted for a full selection process. Tarry lost the subsequent contest in his constituency of Ilford South to Jas Athwal, while Byrne won his reselection battle in Liverpool West Derby.
Gerald Jones' office has been contacted for comment.
More from LabourList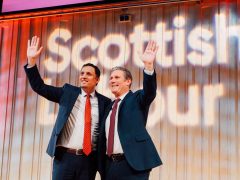 Daily email
Rutherglen: Will Labour win – and would it really signal Scottish revival? Starmer is hitting the campaign trail…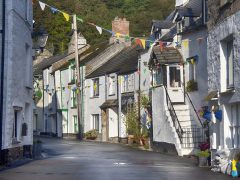 Comment
Labour has promised a 'Take Back Control Bill' in the first King's Speech. Aimed at England, it must…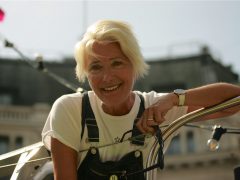 News
Almost 100 climate activists, experts and campaigners from around the world have written to Labour leader Keir Starmer,…