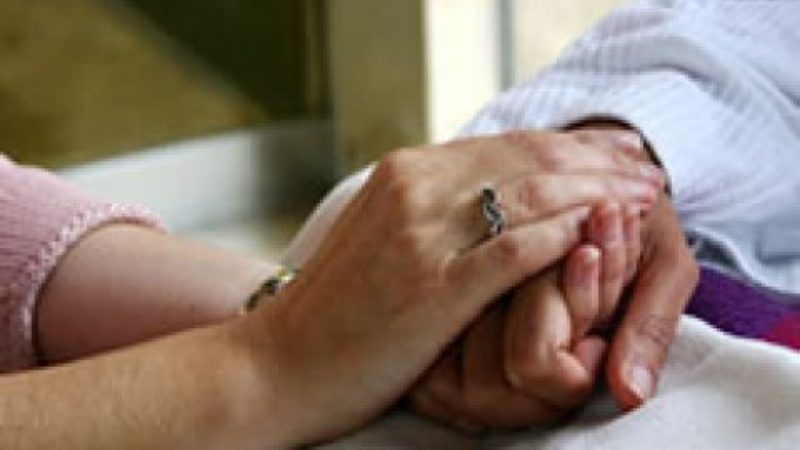 Thirteen years ago, in the dying days of the last Labour government, initial suggestions of a National Care Service were born. Since then, Labour has repeatedly re-committed to the idea.  
Yet since 2010, there has been no independent plan for how to deliver a National Care Service – or what it can and should offer to the 10 million people directly involved in the adult social care system.  
Today, with the publication of Fabian Society proposals for a roadmap to the National Care Service, commissioned by Unison and originally announced by Shadow Health Secretary Wes Streeting, that changes. This echoes the role played by the Fabians more than a century ago in first proposing a national healthcare service. 
Pouring money into a broken system is not the solution
Much has changed in adult social care since Labour was last in office. A savage funding squeeze has reduced the quality and quantity of care and support available. More people who need help are going without any support, and many are receiving assistance that is inadequate to meet their aspirations for life. Family members have been forced to pick up the pieces, often at significant personal cost.
Frontline social care workers also struggle with low pay and unfair working conditions, resulting in a severe recruitment and retention crisis. The result of this social care emergency is that we all lack the security of knowing support and care will be available when we or our family need it to live a good life.
Tackling this social care emergency requires facing up to reality. We currently spend £20bn on a social care system that does not work for anyone. While more funding will be needed in the future, just pouring more money into a broken system is not the solution. If any area of public policy needs an end to 'sticking plaster' politics, it is adult social care.
That is why a National Care Service is essential. It will be a fundamental change to how we deliver adult social care, that is designed to ensure everyone receives the support, care and choices they need to thrive and live well. 
A new social care guarantee and fair carers' pay
At the heart of our proposals is a guarantee. Support and care will be provided to any adult who needs assistance, because of their health needs or disability, to live independently and well. The National Care Service will help people live where they choose, in the place they call home, with the people they love, doing the things they want, in the communities that matter to them.  
Under this new National Care Service, people no longer be forced to rely on their health reaching a crisis point before support to live well is provided. Nor will the level of support and care received be dependent upon where a person lives. Everyone will have peace of mind, security and confidence for the future knowing that the National Care Service will be there if they need it.  
But there can be no social care guarantee unless we support those who work in the sector. Exploitative and unfair employment practices must come to an end quickly – with higher pay, fairer terms and conditions, and better union access to workplaces. The next Labour government, working with unions and employers, should ensure the social care workforce is rewarded adequately, recognised publicly, and empowered to deliver high-quality support for everyone.  
We must act – but it could take a decade
We will all have a role to play in the new service. It will be delivered through thousands of partnerships at national, community, and street level. Decisions will be made at the most local level possible, with individuals requiring support having the greatest say and choice in how social care is delivered.  
A National Care Service cannot be implemented overnight. The financial and economic challenges facing our country are great. And big-bang reform, done on the quick and on the cheap, will hurt the hundreds of thousands of disabled and older people that social care should be helping.
But the challenges our country face must not deter us from acting at all. That is why the Fabians have set out this roadmap, which might take 10 years or more to complete. We will need steady, purposeful and relentless reform over a decade to deliver the change that is needed in adult social care. 
The idea of a National Care Service is part of a tradition that has guided both Labour and Fabian campaigners, activists, politicians, and thinkers for more than 100 years. We share a conviction that the only way to guarantee security, wellbeing, choice, and independence for millions of people is through collective action.
A new service will symbolise a national ambition to give every individual the right support, in the right way, at the right time to live well and independently.  So, just as a previous generation built the National Health Service for the 20th Century, we can and must build a National Care Service for the 21st Century.  
More from LabourList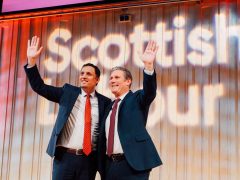 Daily email
Rutherglen: Will Labour win – and would it really signal Scottish revival? Starmer is hitting the campaign trail…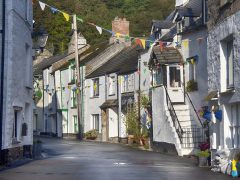 Comment
Labour has promised a 'Take Back Control Bill' in the first King's Speech. Aimed at England, it must…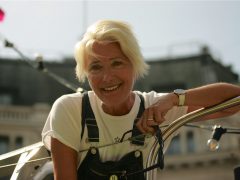 News
Almost 100 climate activists, experts and campaigners from around the world have written to Labour leader Keir Starmer,…