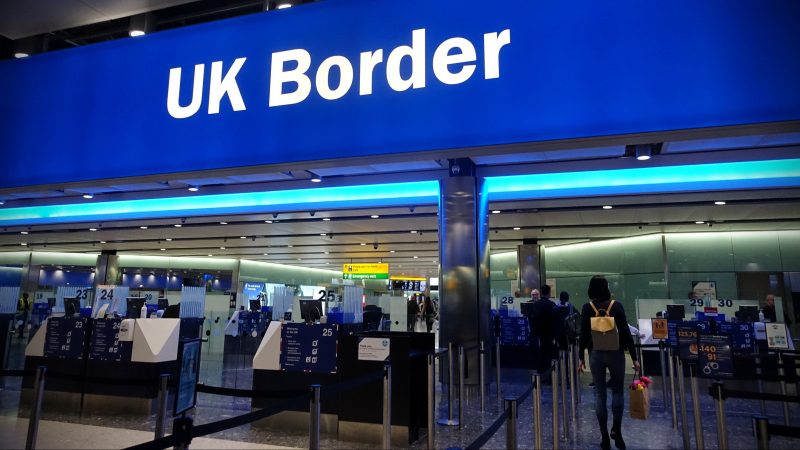 Immigration had played particularly well in the tabloid press and had "more potential to hurt". That was Andrew Lansley's advice for the Conservatives in a controversially cynical Observer column back in 1995 by the party's outgoing research director about how 'going negative' could be the key to winning again.
The New Labour landslide of 1997 dashed Lansley's hopes of his party emulating John Major's underdog victory. Yet that 90s prescription for a negative campaign, focusing on tax, immigration and political correctness – a precursor to the 2020s 'war on woke' – has striking parallels to that being mooted in Rishi Sunak's Downing Street today.
Immigration has far less cut-through with Labour voters than Tories
But would Labour be anxious or confident if the Conservatives did turn up the heat on immigration again in 2024? Political muscle memory underpins the case for anxiety. If governments had not lost public confidence over the scale and pace of immigration after the EU expanded eastwards in 2004, there would have been less pressure for an EU referendum, in which public doubts about freedom of movement undoubtedly contributed to the result. Labour and other pro-Remain campaigners never found an effective way to counter it – so the main tactic by 2016, whenever immigration came up, was usually to try to change the subject.
The focus of the immigration debate has changed again, this time to asylum and small boats crossing the Channel. The persistent Conservative effort to raise the profile of immigration, with the Rwanda plan and draconian new legislation, is having an impact. Immigration has rebounded in 2023 to once again become a top three issue for Conservative supporters, with average salience among Conservatives this year at 33%, a rise of 22 points since 2020.
Yet the salience among Labour supporters has risen just 4 points from 6% to 10% over that three-year period. It has not featured in the top six priority issues for Labour supporters in any of the last 44 months since the general election. Immigration has cut-through for Tory voters, much less so for Labour supporters.
What is more, there are significant political risks for the government in this approach. Control matters, yet the political strategy is to keep amplifying the issue of Channel crossings – where the government has most clearly lost control.
Labour's policy offer bridges the gap between control and compassion
So there is a case for more confidence on the centre left. The latest 2023 results from the authoritative Ipsos-British Future attitudes tracker show public dissatisfaction with the government on immigration at its highest level since 2015. Labour is now the more trusted party on the issue, if partly by default. As political scientist Will Jennings has noted: "The post-2021 period is completely at odds with the rest of post-war British political history – where the Conservatives have consistently led Labour on the issue."
That illuminates why Keir Starmer wants to engage with rather than to avoid the issue of asylum and Channel crossings this week. Can he give his party a distinctive voice on the issue of asylum? Labour's five-point plan on Channel crossings consciously bridges the divide between control and compassion: it is tough on people traffickers but will also need to emphasise the need for international cooperation to design a way for Britain, and other countries, to take a fair share of those seeking protection.
'Dilemmas of Control', a new @britishfuture @IpsosUK report today analysing public attitudes to immigration, finds two-thirds of the public (66%) are dissatisfied with the way the Government is dealing with immigration. Just 12% say they are satisfied.https://t.co/RGc9lywvmo pic.twitter.com/bToLAfo18T

— British Future (@britishfuture) September 12, 2023
Labour's vote is considerably more liberal than that of the Tories
This week's British Future publication Dilemmas of Control, reporting the new attitudes tracker findings, identifies a sharp contrast in why voters from different parties say they are dissatisfied with the government. Conservative supporters see them talking tough and failing to act, while Labour supporters dissatisfied with the government cite a broadly equal balance of frustration at the lack of control and the lack of compassion.
This partisan gulf is widest on how to deal with those who cross the Channel. By 59% to 29%, Labour voters believe that hearing asylum claims in the UK on their merits is preferable to rejecting claims based on people arriving without permission in the UK – rejecting the core principle of the Illegal Migration Act. Seven out of ten Labour voters say they have a great deal or fair amount of sympathy for those crossing the Channel, double the level among Conservatives.
So Labour's vote is overall considerably more liberal than that of the Conservatives. Crucial swing voters have a range of views about how to strike those balances in the 'Red Wall' and 'Blue Wall' marginals, and across middle Scotland too, where there is a particularly strong cultural aversion to rhetoric that polarises and heats up the asylum debate over Rwanda and the Channel.  Both an effective approach to the issue of asylum and the party's electoral coalition depends on bridging liberal, balancer and mainstream sceptics about immigration and asylum.
Labour's bigger challenge on asylum will come if it wins the election
As Channel crossings continue, the governing party is likely to be under considerably more pressure than the opposition, whose criticism of expensive headline-grabbing failures can resonate both with those who oppose the government's policy in principle and those frustrated that it has failed in practice. Labour will seek to defend British participation in the refugee convention and the European Convention on Human Rights, focusing on the case that cooperation brings more prospect of an effective, managed and humane asylum system than isolation and withdrawal from every treaty.
Labour's bigger challenge on asylum would come if it does come to power. Then it would inherit the growing challenges of a chaotic backlog that, as a recent IPPR report points out, is only exacerbated by new legislation. Labour would then face the task of how to repair, reform and rebuild an asylum system that the public can trust.
Dangerous life-threatening journeys across the Channel should be nobody's idea of a well-managed asylum system. Labour cannot win an auction of headlines on the issue. Instead, it should replace the over-heated rhetoric and persistent pattern of broken promises with a voice and policy that does not accept a need to choose between control and compassion, but to show how a serious effort to combine them in an orderly, workable and humane asylum system has a better prospect of rebuilding battered public trust.
More from LabourList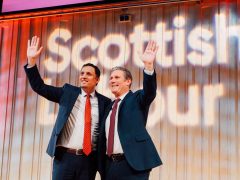 Daily email
Rutherglen: Will Labour win – and would it really signal Scottish revival? Starmer is hitting the campaign trail…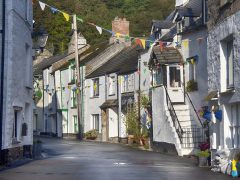 Comment
Labour has promised a 'Take Back Control Bill' in the first King's Speech. Aimed at England, it must…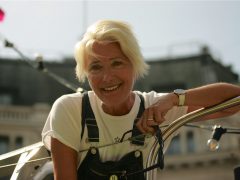 News
Almost 100 climate activists, experts and campaigners from around the world have written to Labour leader Keir Starmer,…