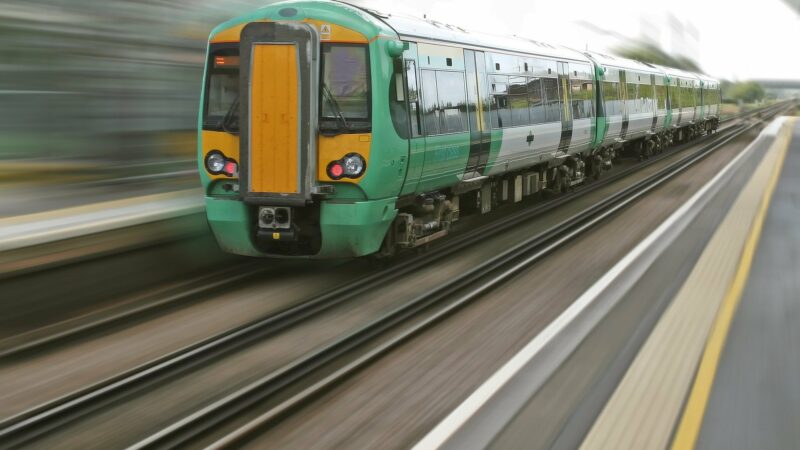 Sign up to LabourList's morning email for everything Labour, every weekday morning.
Birmingham Blues
Good morning. Birmingham council's bankruptcy is back in the headlines, with the government (specifically, Levelling Up Secretary Michael Gove) expected to name commissioners today to handle the city's finances. To plug the local authority's near-billion pound budgetary black hole a sale of the city's assets is on the cards, with the Guardian name checking the Library of Birmingham and Birmingham Museum and Art Gallery as possibilities for sale. Isn't that incredibly depressing? That even more of our public realm will slip into private hands, while the essential services run by the council and relied upon by thousands will be cut back to the bone? Don't you find that just viscerally upsetting as you read this on your phone or computer and think about what it really means for life in one of our biggest cities, about how our shared cultural and social fabric is being worn so thin it will soon shelter no one? John Cotton, Birmingham's Labour council leader, has apologised to the people of the UK's 2nd city, but highlighted that the crisis had come "in the context of 10 years of austerity and cuts to services".
Policing and probation failures
The shadow frontbench has been busy responding to two new reports about failures in the criminal justice system that are out today. Shadow Justice Secretary Shabana Mahmood described an annual report into the probation service as "damning", adding: "The Conservatives' botched privatisation and renationalisation of the Probation Service have put the public in grave danger." She pledged that Labour would "get a grip of the probation service to ensure the public is protected, victims are supported, and offenders are rehabilitated".
Shadow policing minister Alex Norris has responded to the newly published review into Met, which found that 860 officers in the capital's police force are currently on restricted duties, with 201 suspended. This is also incredibly depressing. Norris asserted that the  "government has let confidence in policing plummet to its lowest level in 16 years", saying "stark lessons" must be learned from "the terrible policing scandals of recent years". Putting forward the party's line, Norris said: "Labour is committed to introducing a new mandatory standards regime, including for vetting and corruption, with automatic suspensions for officers investigated for domestic abuse and rape."
Close to EU
Keir Starmer is in Paris today, accompanied by Shadow Foreign Secretary David Lammy and Shadow Chancellor Rachel Reeves. The Labour leader will meet with French President Emmanuel Macron as part of an international tour that's also seen him set out the stall for closer relations with the European Union, specifically on trade. Fittingly, the think tank UK in a Changing Europe has a new reportout on the challenges of doing just that; LabourList has a piece from UKCE's Sophie Stowers breaking down what it means for Starmer here.
Fluffing your high-speed lines
Shadow economic secretary to the Treasury Tulip Siddiq has this morning addedto confusion about the certainty of Labour's commitment to building HS2, saying she could not commit to the project without knowing the full cost. This followed Nick Thomas Symonds' fairly unequivocal commitment to a full fat HS2 yesterday… which followed Louise Haigh's similarly overtly pro line … which followed Pat McFadden's less certain answers when probed on the subject on Sunday. LabourList looks forward to bringing you the next round of shadow ministerial HS2 ping pong in our email tomorrow.
Note that Labour's formal policy package, which has been years in the making and finalised only last week as part of the National Policy Forum, made clear: "We will also keep the promises made to the North and Midlands and deliver Northern Powerhouse Rail and High Speed 2 in full."
In other Labour news…

SADIQ KHAN: London mayor alleges "hundreds of thousands of dollars" were spent on anti-ULEZ online manipulation (The Guardian).
MID BEDS: Pollster and Labour PPC Chris Curtis has a fun breakdown of all the lies on just one section of a Lib Dem leaflet for the Mid Bedfordshire by-election.
RUTHERGLEN: Labour candidate Michael Shanks has a new video out as we approach the final stages of the campaign.
SEASIDE: Labour could take a swathe of seats from the Tories at the next general election in coastal communities, a new report from Onward warns (The Guardian).
Sign up to LabourList's morning email for everything Labour, every weekday morning.
More from LabourList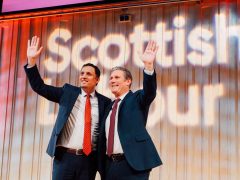 Daily email
Rutherglen: Will Labour win – and would it really signal Scottish revival? Starmer is hitting the campaign trail…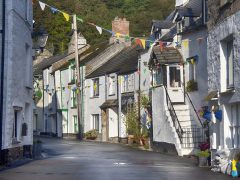 Comment
Labour has promised a 'Take Back Control Bill' in the first King's Speech. Aimed at England, it must…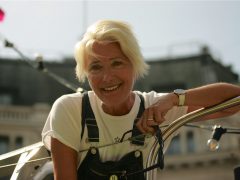 News
Almost 100 climate activists, experts and campaigners from around the world have written to Labour leader Keir Starmer,…