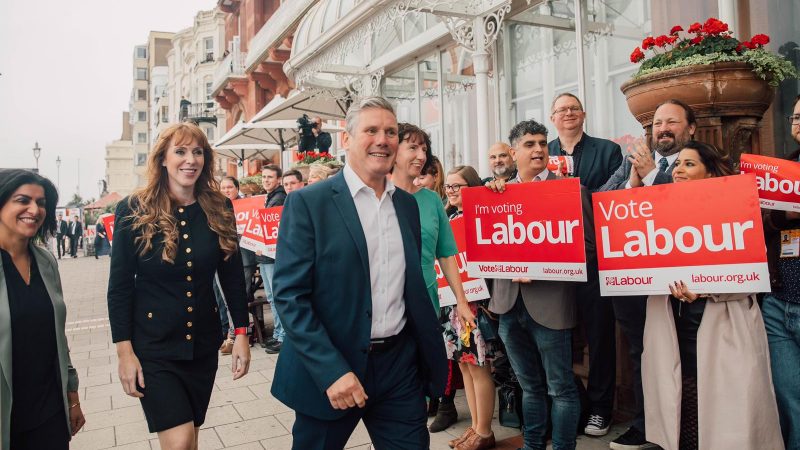 Sign up to LabourList's morning email for everything Labour, every weekday morning.
Labour has seen so much demand from business leaders hungry to attend a party conference event with senior figures that it has had to turn down 180 applications. According to The Guardian, a huge waiting list has been created for the event with leader Keir Starmer and his Shadow Chancellor and Shadow Business and Trade Secretary, with demand vastly outstripping the number of places available.
Around 300 CEOs and chairs of major UK firms are attending, the paper reports, while business sponsorship has soared in a sign of growing expectations of – and business hopes for – a Labour victory. (*Shameless plug alert*) If you'll be joining too, don't miss LabourList's own package of events, with panels featuring dozens of top panelists from Wes Streeting to Zarah Sultana.
TUC pressure on Labour over free school meals
Labour faces pressure of a more difficult kind from unions this week at the Trades Union Congress' annual gathering, however. It kicked off yesterday in Liverpool, though you can watch it online here, including general secretary Paul Nowak's address at 11am. I'm told it's often a more comradely affair, motions wise, than Labour conference, with most passing easily. All eyes this afternoon will be on a TUC motion to fight the Tories' anti-strike legislation on minimum service levels, with unions urged to agree to use "all means necessary", including exploring "non-compliance and resistance".
LabourList's Morgan Jones was at a fringe event last night where National Education Union general secretary Daniel Kebede warned that if the bill resulted in any NEU members' dismissal for striking, "we will close that school until they are reinstated". Mick Lynch said the RMT would use "non-compliance", and claimed some other unions would back "meek compliance" despite it being "the road to oblivion for this movement". Labour will face motions demanding it repeal all anti-union legislation later too. Meanwhile a motion has already passed explicitly demanding Labour pledge to widen universal free school meals in English primary schools, further ratcheting up a campaign with broad backing across the left. Oddly nowhere but LabourList seems to have reported that, but it's worth imagining if Labour were in government – the attention and pressure would be far, far higher.
Starmer wants faith and private schools to "thrive"
Elsewhere, the Labour leader visited an independent Jewish school last Friday. Starmer has now told Jewish News he would be "even more supportive" of faith schools than the government and won't "tinker". He also wants "fantastic independent schools…to thrive", with ending their tax breaks not done "on any ideological grounds". He said too it was everyone's "duty" to deal with antisemitic incidents that flare up when conflict heightens in the Middle East. Meanwhile Jewish Voice for Labour, a controversial Labour left group, has just said it has formally complained to the party about its handling of complaints against Jewish members.
Coming up this week, Starmer will apparently begin an audacious attempt…to make Labour the party to stem illegal migration, according to The Sunday Times. He will meet Europol on Wednesday, and emphasise Labour plans for more international collaboration against people smuggling, and more caseworkers to tackle asylum claims. The Mirror reports new Labour attacks on crime too, with party analysis apparently showing it now takes almost three times as long for charges to be brought as in 2016.
Bolton North East CLP suspended over complaints
And finally, the party's confirmed to us a Manchester Evening News report that Bolton North East Constituency Labour Party has been suspended by the National Executive Committee. A party spokesperson said a "significant number of complaints" about members had been made, and party standards have "not been met".
You might remember said CLP notably hit the headlines earlier this year when Labour North West chair Leigh Drennan, a Unison organiser and former Momentum activist, failed to make a parliamentary selection longlist. A source told LabourList at the time several members of the executive resigned.
It comes after Leicester East was also suspended a fortnight ago, with The Guardian reporting a claim that meetings were "unfairly organised to support a particular faction". It's the latest Leicester drama after some 19 sitting councillors were told they could not re-stand earlier this year, and the party suffered catastrophic losses at the local elections.
Sign up to LabourList's morning email for everything Labour, every weekday morning.
More from LabourList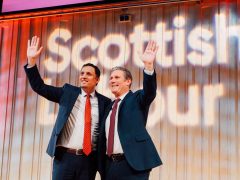 Daily email
Rutherglen: Will Labour win – and would it really signal Scottish revival? Starmer is hitting the campaign trail…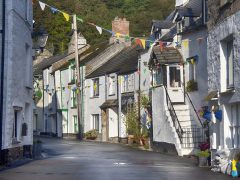 Comment
Labour has promised a 'Take Back Control Bill' in the first King's Speech. Aimed at England, it must…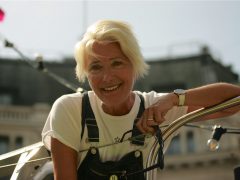 News
Almost 100 climate activists, experts and campaigners from around the world have written to Labour leader Keir Starmer,…