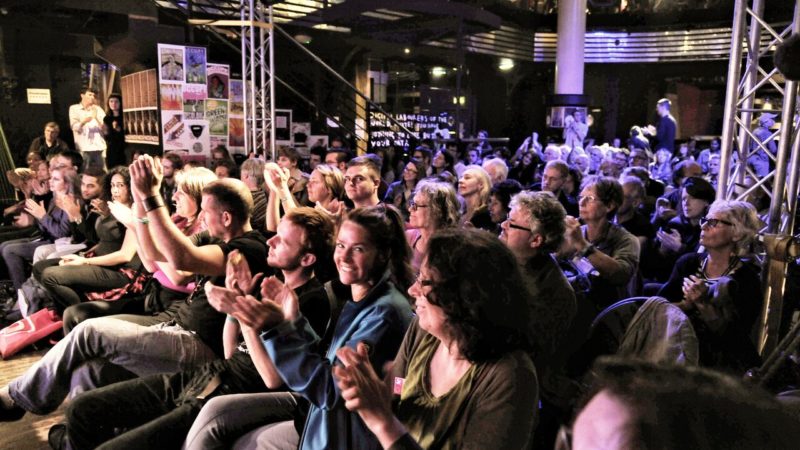 The rollback of Labour Party democracy continued this week with activists and unions now blocked from using conference to challenge Keir Starmer, thanks to a new rule drawn up by the leadership and voted through by the party's ruling National Executive Committee.
Labour's National Policy Forum is already a black box in terms of its outputs- usually drafted by party staffers- which can then in any case be ignored at the Clause V meeting which determines the manifesto. 
The leadership's actions are those of people who know their politics are unpopular
Labour delegates and affiliated unions will now be prevented from challenging Starmer on many issues, as they will only be able to file motions on issues deemed "contemporary" rather than any issue. The leadership's latest anti-democratic hack was voted through by the party's ruling National Executive Committee this week.
This is the manoeuvring of an insecure coalition that, deep down, knows its politics is unpopular. For all their posturing about 'ordinary working people', the alliance of old party right and Blairites- which had to hijack the party by selling members one political programme then pursuing another- is probably well aware their views are esoteric.
None of them can seriously believe that working class people in pubs and cafes up and down the country are discussing the need for a market-driven economy with a large but heavily marketised state. 
Demands for transformative policies aren't going to go away, and having been shut out by Labour, progressives are coalescing around TWT. From October the 7th until the 10th The World Transformed (TWT) festival will return to Liverpool to again run adjacent to Labour Party conference. 
During the Corbyn era, the festival played a crucial role in bringing the movement together to discuss, to learn, and to dance. It was a creative space that allowed for thinking beyond the short term, and it facilitated relationships between activists across the British Left.
The left has real answers, but is being stymied
It was a joyful and exciting place to be. In the post-Corbyn era though, this festival has taken on an even more important role. As Labour pulls up the drawbridge, this year's TWT festival hosts activists who have been systematically marginalised by the Party. 
In the context of climate breakdown and the cost of living crisis, our direction of travel as a society is determined by the skeletal remains of a Conservative Party whose death grip still has not been shaken off.
The left has real answers for the challenges we face. But as they continue to mount, the prospect of socialists having the opportunity to address them feels remote. In fact, even the prospect of us putting together a project to tackle these problems has become more difficult.
While Sunak tells us that if we just believe hard enough we will keep to our net-zero targets, waiting to take over is a Labour Party that has become as anti-socialist as possible.
This leaves socialists in what might generously be called a tricky position. 
It's not as if the appetite for change has diminished. We have seen a rise in union activity (in December 2022 there were virtually as many days of strike activity as there were in the years 2016-18 combined) and thousands taking to the streets to demand action on climate, whether with Just Stop Oil, Extinction Rebellion- both of whom will be sending delegations to TWT this year- or other climate groups.
A YouGov poll from May found 65% want to nationalise the energy companies, with only 11% opposed to it.
Popular policies are being denied parliamentary expression
Yet these popular policies are being systematically denied parliamentary expression by outdated political tendencies who won't countenance the kind of reckoning with finance capital necessary to implement them, leaving no obvious path to affecting these changes at governmental level. 
This is why The World Transformed has never been more vital. It is a chance for leftists to rebuild, uniting organisations central to our movement. It will host delegates from the RMT, Equity and the CWU alongside the aforementioned climate justice groups.
Whether you're a seasoned trade unionist, a socialist mainly active online, a disaffected Labour Party member, or an environmental activist who has focused on the climate crisis, there are connections to make, energy to gain, new ideas to explore.
There are also emancipatory sessions on trans liberation, anti-imperialism, and disability rights, and training offered on resisting evictions and immigration raids. 
When people are denied political agency, they do not simply retreat
This more practical side to the festival is potentially its most important aspect. Starmer would be wise to consider what happens to militancy when it is denied political agency. It does not simply dissipate.
From bread riots in 18th century Britain to the Yellow Vests in France, material demands have throughout history had a tendency to make their way onto the streets.
For people so desperate to build an image as the party of law and order, the Labour right seems intent on creating conditions in which working class people have no choice but to break the law in order to fight for demands as moderate as real action on the climate or pay rises in line with inflation.
This is not the 1990s. Back when Western Europe was booming, New Labour was able to simply grow the pie and distribute it slightly more equitably in order to maintain people's levels of private consumption.
Today, while Britain's decline as a global power has been exaggerated in some quarters, the decline is real, and there is very little head room left in terms of productive capacity.
Getting into bed with your class enemies is not clever triangulation
Selling the party of organised labour to capitalist class grandees whose interests are in direct conflict with those of members of the unions that founded the party may seem like clever triangulation, but in the long term it's a threat to the party's existence.
A chaotic parliament under Labour in which the party could end up at war with its own affiliated unions because it is not willing to offer even crumbs from the table risks ushering in something very bad, as well as forcing the unions to consider a rupture with Labour, which would be a political Pandora's box that frightens even seasoned figures of the New Labour years.
The third way, to paraphrase another Labour leader who melted when faced with the end of a historical paradigm, is an option that no longer exists. 
At a time when socialism is as sorely needed as ever, but is denied the space to articulate itself, The World Transformed is a breath of liberatory fresh air. It may yet be the launchpad for what follows the failed experiment that Labour's current incarnation seems locked into continuing.
More from LabourList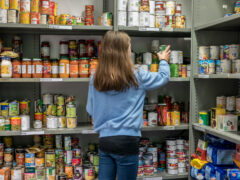 Comment
Next year there will be an election and Labour stands poised to take power. Unlike the late 1990's,…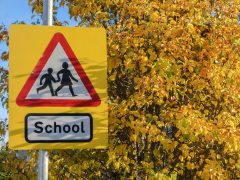 Comment
Unlike 1997, education is not going to be a top tier issue at the next election. That will…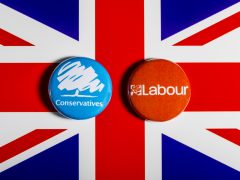 Columnist
If you listen to some commentators, you'd think Labour are now destined to be the largest party in…