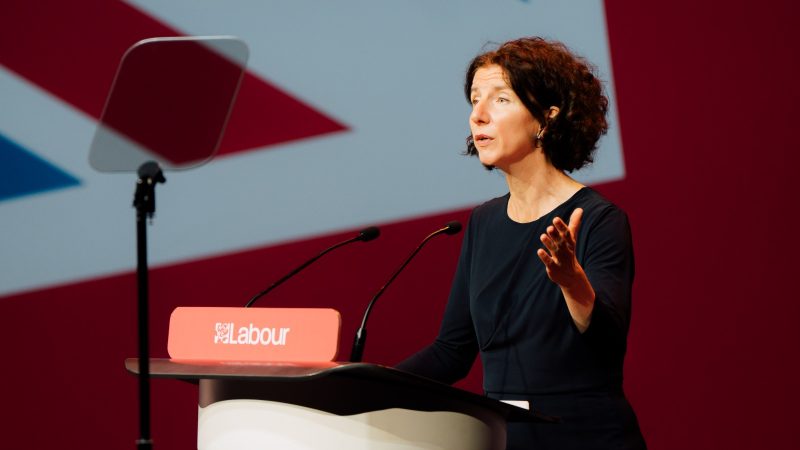 Just one day into Labour's Annual Conference, the contrast with last week's Conservative Party Conference couldn't be clearer. While the Tories hosted a jamboree of headline-grabbing nonsense, conspiracy theories and short-term soundbites, Labour used day one of our conference to set out our fully-costed plans to clean up the Tories' mess and give Britain its future back.
As I said in my own speech today, the British people have had enough of the Conservatives – and they are looking to Labour to give them hope. That's why they made Labour the biggest party in local government at the May elections. It's why they voted for us for the first time in Selby and Ainsty. And it's why Labour is back winning again in Scotland, with this week's fantastic result in Rutherglen and Hamilton West.
It's clear the country is desperate for change. But while Labour is a party transformed under Keir Starmer's leadership and back in the service of working people, we know there is no time to waste to answer the question: if not the Conservatives, then why Labour?
Today our conference took a huge step towards answering that question by voting for the final report of the National Policy Forum, which I have the privilege to chair.
For the uninitiated, the National Policy Forum is Labour's democratic policymaking body. The Conservatives outsource policy development to their friends on Tufton Street. But Labour is proud to be a democratic party that hears from our members, elected representatives, affiliated trade unions, businesses, charities, NGOs and others, as we develop our manifesto.
In most years, the NPF elects representatives from across the labour movement – including CLPs, socialist societies and the trade unions – to six policy commissions that produce a final report for Annual Conference. This year – the final year of the NPF cycle before the next General Election – the NPF also hosted a full, in person meeting in July to agree the final report that was presented today.
This is the first time since 2014 that the NPF has completed a full cycle, which just goes to show how much chaos our country has been through under the Conservatives. Our country can't endure another five more years of that, which is why the overriding priority for this year's NPF was to develop a policy programme that serves the British people.
The final report of the NPF shows that we have delivered upon that, with a serious, credible and ambitious policy programme to deliver real change – all built on the rock of economic stability and our plan for growth.
It is the culmination of three and a half years of hard work: 28 formal policy consultations; over 5,000 written responses; policy seminars with hundreds of party members; three annual reports to Conference; and our Stronger Together policy review. As NPF Chair, I want to thank everyone who has contributed to this incredible body of work.
The NPF report sets out in detail how Labour will deliver on its mission-driven agenda for government and end the short-term sticking plaster politics we've seen since 2010. The Conservatives crashed the economy, but Labour will deliver the highest sustained growth in the G7. The Conservatives are rolling back on net zero, so it's up to Labour to make Britain a clean energy superpower.
The Conservatives have run our NHS into the ground, and only Labour can build an NHS fit for the future. Crime and anti-social behaviour are allowed to go unpunished under Rishi Sunak, but Keir Starmer has a plan to make our streets safe again. Inequality is also rising across Tory Britain, so Labour will break down barriers to opportunity at every stage.
Five missions for a better Britain – and a long-term plan to tackle thirteen years of Tory failure. That's what this report is all about – and, crucially, every spending commitment within it is fully funded. I'm delighted that conference has endorsed that agenda, which will now form the basis for the manifesto we agree at the clause V meeting when the next election is called.
Whenever that happens, this report shows that Labour is united and ready to get to work for the British people. Four years after the Labour Party's worst defeat in eight decades, this is our programme for mission-led government under Keir Starmer that will give Britain its hope, its optimism and its future back.
More from LabourList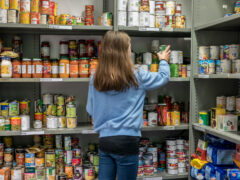 Comment
Next year there will be an election and Labour stands poised to take power. Unlike the late 1990's,…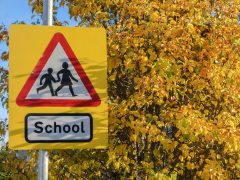 Comment
Unlike 1997, education is not going to be a top tier issue at the next election. That will…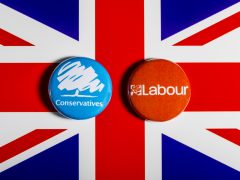 Columnist
If you listen to some commentators, you'd think Labour are now destined to be the largest party in…