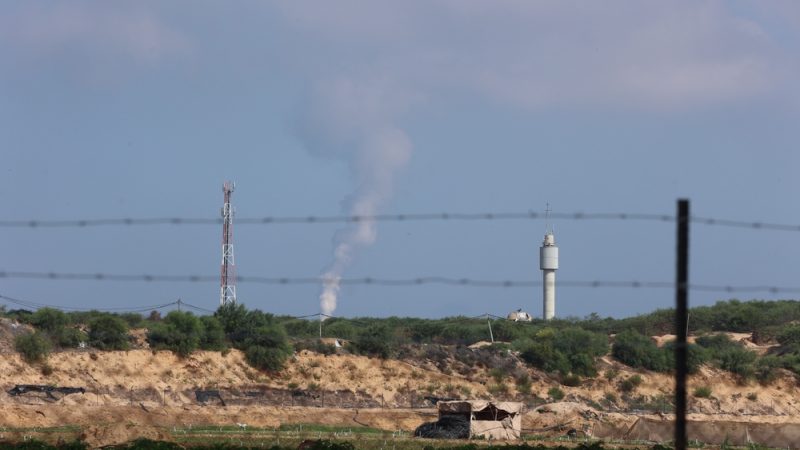 LabourList has run a series of pieces offering different views on the conflict in Israel and Palestine, its implications and Labour's response. You can read more of them here.
The terrible slaughter in Israel cast a dark shadow over the Labour conference in Liverpool, with anger and numbness at the Hamas massacre, moving vigils to mourn and reflect and trepidation too about the devastating impact of an escalating conflict on the people of Israel and Palestine.
The impact on British politics of events in the Middle East is a secondary issue. Yet we also live in a shrinking world where global events are felt across the world, including in Britain.
Five years ago, Hamas' actions would've torn Labour conference apart
Had this massacre in Israel happened five years ago, one of its ripple effects would have been to tear the Labour conference apart. So Keir Starmer could show that Labour is no longer the party of Jeremy Corbyn when it comes to foreign policy, emphasising the responsibility of Hamas and therefore Israel's right to defend herself. Starmer placed little emphasis on the necessary constraints of international law in his initial broadcast interviews on the subject.
Sadiq Khan visiting Golders Green was again among the most valued Labour allies of British Jews, showing again the lack of substance to his Conservative opponent Susan Hall's clumsy attack claiming that Jews in London were "frightened" by Khan's divisive attitudes. That was quickly challenged as unfair and untrue by most significant Jewish voices, including the Board of Deputies. Conservative MP Nus Ghani said the party should not stoop to the politics of demonisation, asking: "Have we not learned anything from Zac Goldsmith's similar attempts in his mayoral campaign which ended in abject failure?"
Shadow Foreign Secretary David Lammy spoke powerfully at the Labour Friends of Israel vigil, where he was unequivocal that Hamas action should be called what it is: terrorism. Lammy addressed Labour Friends of Palestine too, speaking of his concern for the children of Gaza, facing the reality of war in a place that was already bereft of hope, and praising humanitarian efforts to protect Palestinian civilians from the Israel-Hamas conflict.
Despite this being criticised, it seems to me valuable for the Shadow Foreign Secretary to show how he can despise the terrorism of Hamas, be a staunch ally of Israel and a humane friend of Palestinians too in response to a shocking act of terror whose very purpose was to eliminate all nuance and shades of grey.
Being pro-Israel and pro-Palestine was previously the consensus view
I clearly recall how being pro-Israel and pro-Palestine was once so strongly the common-sense consensus across broad swathes of Labour, the liberal-left and most of the centre-right too when I was forming my views of the world. It seemed obvious that being pro-Israel and pro-Palestine were inherently compatible when the two-state solution was tantalisingly close. "Enough of blood and tears" had been Yitzhak Rabin's message for that famous White House handshake with Yasser Arafat and Bill Clinton in 1993.
Rabin had shown that Israeli Labour could be led by a hawk – and that a hawk could make peace. Two years later, as Rabin spoke to 100,000 Israelis at a peace rally, he was slain by a lone far-right assassin determined to kill off the peace process. Jonathan Freedland has called it "the most successful assassination in history", paving the way for the long era of Netanyahu.
"This party believes in the two-state solution," Starmer reiterated in Liverpool. Yet it has never been a more distant prospect. Few now know what realistic focus diplomatic efforts might have in the decade ahead.
A consequence of that lost peace is that younger generations have become much more likely to see Israel and Palestine as causes and tribes to choose between.
Labour champions of Israel must also speak up for Palestinian civilians
In much bleaker times, I would like to see the Labour Party mainstream seek to reclaim that idea that being a friend of Israel and friend of Palestine can go together – not from a naïve moral equivalence over the Israel-Hamas conflict, but because reviving that ethos by separating Hamas from Palestine should be important to community relations here in Britain too.
Starmer described Labour's mission as about healing divides at home. That includes limiting the damage here from escalating conflict abroad. Zero tolerance for celebrations of terrorist murder, for antisemitism or anti-Muslim hatred all matter. So should more effort to support the bridgers who can promote the search for solutions, rather than sides, and at the least to live as neighbours and friends in Britain.
Just as Khan has been a powerful Muslim friend of Israel and of British Jews, the Labour champions of Israel should speak out also for the common humanity of Palestinian civilians during Israel's conflict with Hamas, rather than ceding all of that ground only to Israel's harshest critics.
However we might wish it were different, it is beyond the power of British progressives to determine the policies of the actors in the Middle East. What external actors can do is to seek and to support efforts that come from within.
What lies within our control is to take responsibility here to ensure that how British communities talk and act about their empathy and solidarity for those in the region, so that our hopes for justice and peace there should not create tensions and rifts that damage our ability to live together as neighbours and friends here in Britain.
More from LabourList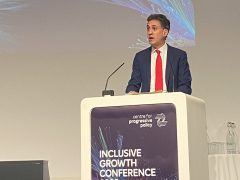 Daily email
With the Tories doubling down on anti-green attacks, Ed Miliband gave Labour's 'green jobs and lower bills' messaging…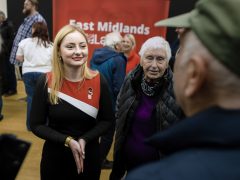 Comment
I was on day four of my honeymoon in Suffolk when I got the call to say Peter…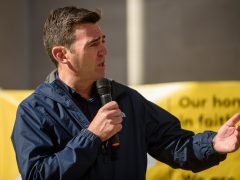 News
Andy Burnham has said "there is an argument for a basic income" and proposed overhauling inheritance tax to…