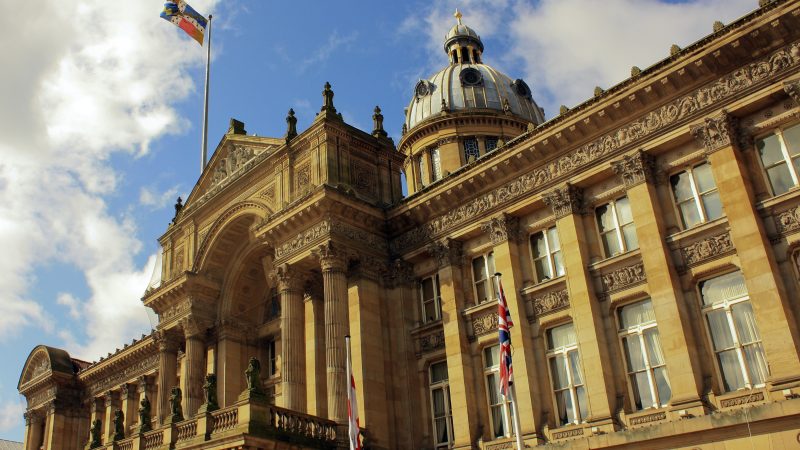 Sign up to LabourList's morning email for everything Labour, every weekday morning.
Council funding woes continue
Councils' financial struggles are back in the news this week, with Birmingham City Council revealing an expected budget black hole of £177.1m in 2025-26. The Labour-led council – the largest local authority in Europe – effectively declared bankruptcy in September and has had commissioners sent in by the government.
The council called its position "precarious" and said it may need to make savings of £200m over the next two financial years. Council leader John Cotton warned of "very difficult decisions" to be made "about where money is spent and invested – and what we can no longer afford to do".
Birmingham is far from alone. The leader of Manchester City Council Bev Craig made an "urgent" plea to the government for financial aid earlier this week, saying it is "becoming increasingly impossible to make ends meet". Highlighting the struggles of other councils nationally, Craig declared: "No responsible government can afford to ignore such alarm signals." Elsewhere, NottinghamshireLive reported on Thursday that it "understands" Labour-run Nottingham City Council is "on the verge of issuing a bankruptcy notice as it battles a multi-million pound black hole in its finances". The council declined to comment.
The crisis in council funding has been rolling on somewhat in the background over recent months, but is yet another pressing challenge that would face any incoming Labour government. With the Local Government Association warning in July that councils in England face a funding gap of almost £3bn over the next two years just to maintain current services, the situation looks set to deteriorate even further by the time the general election rolls around.
Labour MPs to potentially face vote on ceasefire
With MPs potentially voting on a pro-ceasefire SNP amendment next week, all eyes are on what it means for Labour MPs. One shadow frontbencher told LabourList Labour did not tend to back SNP motions, but warned they expect "people will". Even if there were an instruction to abstain, that "won't cut it".
"Nobody is after Keir's blood, and I want us to win the general election. But bombing doesn't solve things. We want Labour, and Joe Biden, to be that stronger voice, and unfortunately, that leadership isn't there."
They also said they had "never been lobbied this much", and were worried about social divisions being "whipped up" by politicians like Home Secretary Suella Braverman rather than people "agreeing to disagree in a respectful way".
In other Labour news…
SUELLA OF A DRAMA: Shadow Home Secretary Yvette Cooper has accused her opposite number Suella Braverman of "deliberately inflaming community tensions…encouraging extremists on all sides [and] attacking the police when she should be backing them" following the Home Secretary's deeply controversial piece in The Times earlier this week. Labour has called for Braverman to be sacked.
GDPEED OFF: The latest data from the Office for National Statistics shows that GDP rose by 0.2% over the month, although growth in August was revised down to 0.1% from 0.2%. The figures indicate the economy failed to grow at all in the third quarter, though they do mean the UK avoids a recession this year. Shadow Chancellor Rachel Reeves declared the figures are "further evidence that the economy is not working under the Conservatives" (Sky News).
STILL IN POLL POSITION: YouGov's latest polling for The Times gives Labour a 24-point lead on the Tories, with Labour up three points on 47% and the Conservatives seeing no change on 23% (The Times).
TICKET OFFICE LATEST: Writing in The Mirror, TSSA general secretary Maryam Eslamdoust warned any future moves to shut railway ticket offices "will again face the full force of our union and the fury of the public" (The Mirror).
WINNING FRIENDS: According to The Times, Keir Starmer's team has hired former chief executive of Tesco Bank, Benny Higgins, who has acted as a prominent SNP adviser, to spearhead a campaign aimed at wooing businesses for Labour (The Times).
This is an online version of LabourList's daily newsletter, which hits the inboxes of  tens of thousands of Labour members, MPs, councillors, staff and others interested in reading the most comprehensive, independent briefing in town on Labour news, analysis and debate.
Sign up to LabourList's morning email for everything Labour, every weekday morning.
More from LabourList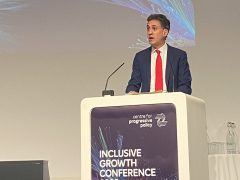 Daily email
With the Tories doubling down on anti-green attacks, Ed Miliband gave Labour's 'green jobs and lower bills' messaging…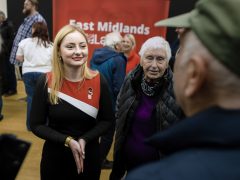 Comment
I was on day four of my honeymoon in Suffolk when I got the call to say Peter…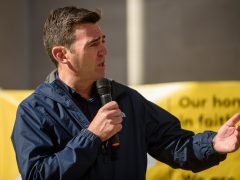 News
Andy Burnham has said "there is an argument for a basic income" and proposed overhauling inheritance tax to…