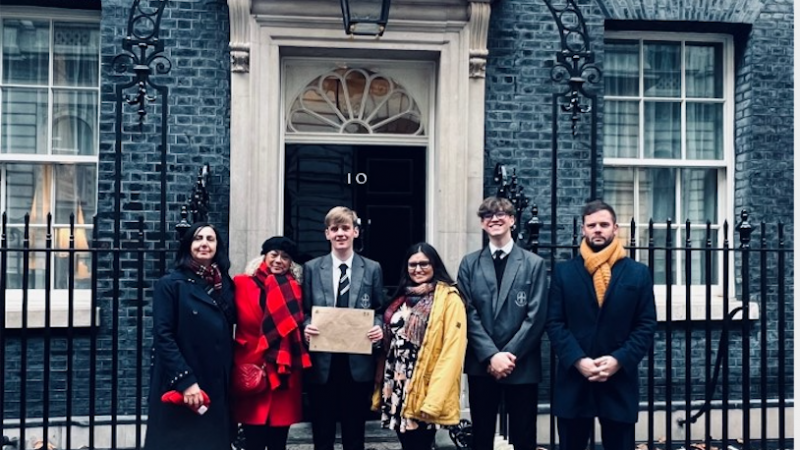 Today the government will lay out its plans for the next year in the King's Speech, likely the last before the general election.
Despite the explosion of poverty during the last 13 years of Tory government, there is likely to be a glaring omission of any measures to make lives easier for the most in need.
Malnutrition is rising, along with Victorian diseases like rickets and scarlet fever
The UN's special rapporteur on extreme poverty and human rights has today come out and declared that the UK is 'in violation of international law' over its poverty levels. A damning reflection of the catastrophic legacy of this Tory government.
Under their watch, this country has suffered skyrocketing inequalities and the systematic impoverishment of the working classes, who have been driven to desperation. Just last week Rishi Sunak announced he will axe the cap on bankers bonuses – the same week that research by the Joseph Rowntree Foundation was released showing that destitution levels are up nearly two-and-a-half times since 2017, including nearly triple the number of children.
3.8 million people experienced destitution last year, including one million children. In my own constituency of Liverpool Riverside, 11 children in a class of 30 are living in poverty. We are seeing the resurgence of Victorian diseases such as rickets and scarlet fever, the rising crisis in both malnutrition and obesity among school aged children due to poor diets, and for the first time in decades life expectancy is falling. A shameful situation in the sixth richest economy in the world.
Over a decade of austerity cuts have cut public services to the bone – ground down, broken up and sold off to the highest bidder. Our hospitals and schools are literally crumbling, and our welfare safety net is running threadbare, characterised by punitive and cruel sanctions.
Nearly three-quarters of people living in destitution are in receipt of benefits payments, which have been stripped back and outpaced by inflation so those relying on state support – in particular disabled people and larger families – are unable to afford basic essentials such as food, bills and rent.
The government is grossly out of touch with reality
Real wages are lower now than they were in 2005. Inflation is running rampant, with the prices of basic essentials stretching family budgets to breaking point while supermarkets are making billions in unchecked profits. A survey by Shelter revealed that over half of renters have been hit by rent hikes this year, and over a third are struggling to pay or have already fallen behind as a result.
With fuel bills up 85% compared with winter 2020/21, cold weather is set to bring yet more hardship. The End Fuel Poverty Coalition has highlighted that half of disabled people are not planning to use heating, even when cold, and more than a third are cutting back on food.
When I challenged the Prime Minister on his government's record on child poverty, he claimed there are 400,000 fewer children living in absolute poverty than in 2010. While this is nominally accurate, it does not take into account the impact of inflation and paints a wholly misleading picture about the material increase in poverty under Tory rule. An approach that can only be described as grotesquely out of touch during this cost-of-living crisis – when we are seeing security tags being put on such basic necessities as nappies and baby milk.
One in 4 children live in relative poverty
A far more accurate reflection of the lived reality of the vast majority of people in this country would be to recognise that over 1 in 4 children are living in relative poverty, with 71% of those from families where at least one parent is in work. As the UN special rapporteur noted, there is a 'troubling gap' between the indicators by which this government chooses to assess poverty and employment, and the lived reality of the vast majority of people in this country.
Just a few decades ago, it was possible to raise a family on a single income. Today, after systematic attacks on workers' rights and public services, with both parents working multiple jobs it is proving a near-impossible struggle for millions to make rent or put food on the table.
This government is clearly hell bent on spending its last year in power doubling down on its image as the party of law and order – putting forward legislation to lock up shoplifters rather than making sure food is affordable. After 13 years of systematically driving up inequalities and destroying public services, who could expect any different?
However with Labour on the cusp of government, we need to demand a serious strategy to reverse the trends in rampant child poverty. When we last came into government in 1997 we had a bold aim to end child poverty within a generation.
Labour must make fighting child poverty its number one priority
After 13 years of Tory destruction we need to be thinking even bigger, and pledge to make the eradication of child poverty our number one priority for power. The number of billionaires in the UK has increased by a fifth since Covid, we must tax them fairly and pay workers properly to redistribute wealth, fund public services, and put an end to the desperate poverty experienced by millions.
Save the Children have called for Labour to introduce a new child poverty act, bringing forward targets, policy impact assessments, and calling for policies such as scrapping the two child limit to benefits and raising child benefits in line with inflation. We should go further and introduce universal free school meals – an evidence-based policy that is proven to reverse education and health inequalities.
Labour in power must be ambitious and provide hope for a generation that has known nothing but Tory misery and neglect. With a Labour government in sight, we must demand nothing less.
More from LabourList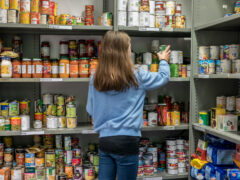 Comment
Next year there will be an election and Labour stands poised to take power. Unlike the late 1990's,…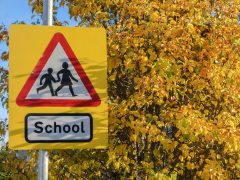 Comment
Unlike 1997, education is not going to be a top tier issue at the next election. That will…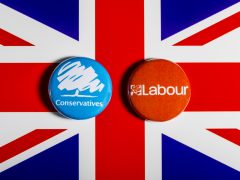 Columnist
If you listen to some commentators, you'd think Labour are now destined to be the largest party in…