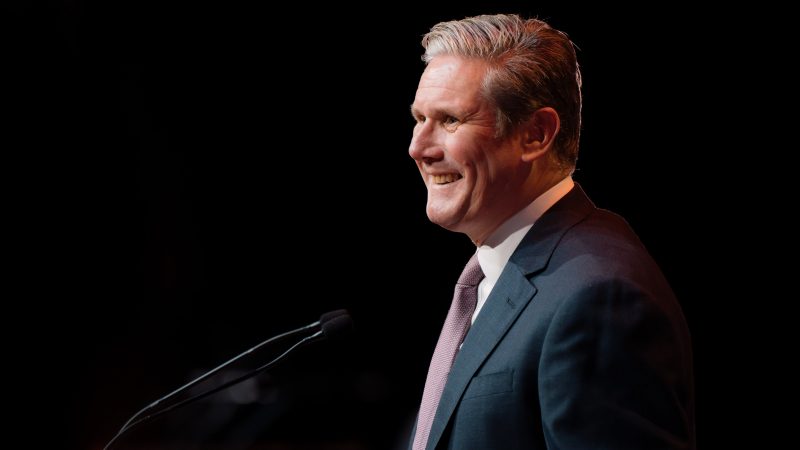 Labour's decision to ditch a string of policies in recent years has sparked significant attention and controversy, but the party remains formally committed to reams of pledges – from the high-profile to the little-known.
Many of them were formally signed off by the 2023 party conference in Liverpool in October, in the final stage of Labour's National Policy Forum process.
The final NPF document is the most comprehensive statement yet of Labour's positions across the board (read our summary of all the pledges in the document here; and read about notably absent policies here), though it does not guarantee policies will make the next general election manifesto.
The party has also announced – or tweaked, or ditched – further pledges since the NPF document, including several at party conference.
Here's a run-down of all the pledges to date; if we've missed any or you think further changes are looming, get in touch at [email protected].
Latest pledges (and U-turns) since October's party conference
TRADE DEALS: Labour would pursue fewer, higher quality trade deals, and give parliament stronger oversight, Shadow Secretary of State for Business and Trade Jonathan Reynolds has said, criticising the government's approach as "scattergun". (Reuters, 15 November 2023)
PENSION REVIEW:   Labour will conduct a sweeping review of the UK's pension system to find ways of unlocking billions of pounds worth of retirement fund capital for the country's growth if it wins the next general election, shadow chancellor Rachel Reeves has said. (Financial Times, 14 November 2023)
MENTAL HEALTH ACT REFORM: Labour has promised to revive reforms to mental health laws should it win the next general election, addressing inequalities that leave black people four times more likely to be detained and giving patients' choices greater weight. (The Times, 13 November 2023)
NO RIGHT TO ROAM: Labour has U-turned on its pledge to create a Scottish-style right to roam in the English countryside if elected, but will still push for increased access, according to party sources. (The Guardian, 27 October 2023)

CHEAPER BABY MILK: Shadow Health Secretary Wes Streeting said he would abolish "outdated" restrictions on the sale of infant milk to bring down costs for families. (Sky News, 27 October 2023)
FLOOD TASK FORCE:  Labour pledged to establish a Flood Resilience Taskforce that will meet every winter ahead of the peak season for flooding. (Labour website, 27 October 2023)
BADGER CULL CULLED: Labour vowed to end the badger cull in England if elected. (Guardian, 17 October 2023)
SOCIAL CARE SILENCE: The party will reportedly avoid laying out a detailed plan for reform of social care, and how to fund it, in its manifesto, despite remaining "committed" to reform. (The Observer, 15 October 2023)
LORDS REFORM LONG GRASS: Replacing the Lords with a fully elected second chamber will no longer be a first-term commitment, according to several sources, though Labour may still cap peer numbers, tighten rules about who gets peerages and even scrap hereditary peers in its first term. (The Observer, 15 October 2023)
Pledges made at party conference 2023
NHS APPOINTMENTS: A Labour government would cut NHS waiting lists in England by funding two million more hospital appointments a year, Sir Keir Starmer has said. He said that £1.1bn per year would be spent to ensure 40,000 out-of-hours appointments each week. (BBC, 8 October 2023)
DO THE MATH: Labour will train more primary teachers in maths and train 'maths champions' in nurseries, liven up maths lessons with real-world examples. (Labour website)
CHILDCARE REVIEW: Former Ofsted chief inspector Sir David Bell will lead a review of early years provision, according to Shadow Education Secretary Bridget Phillipson. (Labour website)
1.5m HOMES: Keir Starmer's main speech pledged 1.5 million homes over the next parliament (seemingly matching the old Tory 300,000-a-year pledge), a generation of 'new towns', hand mayors greater housing and planning powers, fast-track brownfield developments and a "blitz" of reforms to accelerate planning decisions. Angela Raynor also promised the "biggest boost to affordable housing in a generation". (Labour website)
POLICING GUARANTEE: Starmer pledged to guarantee police patrols in town centres, and repeat offenders also risk being banned from them under new powers. (Labour website)
STINKING RICH: Labour will empower regulators to ban bonuses to water chiefs whose firms pump excess sewage into rivers, and strengthen fines and powers to prosecute their leaders. (Labour website)
YOUTH CRIME PREVENTION: A new Young Futures scheme worth up to £100m will provide support to young people at risk of being drawn into violent crime. (Labour website)
ROADMAP FOR CAR FIRMS: A new "auto strategy" has been published, promising planning priority for new battery factories , 10-year research funding cycles, reliable electric car charging everywhere and critical mineral trade partnerships. (Labour website)
R&D CERTAINTY: Peter Kyle promised 10-year research and development funding settlements to support innovation with more "certainty" and "long-term partnerships" than under the Tories. (Research Professional News)
CORRUPTION AND CONSULTANCY CLAMPDOWN: A commissioner will be appointed to recover covid fraud, Labour will "aim to" halve consultancy spending in five years, and ministerial private jet use will be cut back, Reeves announced. (Labour website)
ENERGY INDEPENDENCE ACT: Ed Miliband has pledged an energy independence act, to "break Britain's dependency on fossil fuel dictators". (Mirror)
REWIRE BRITAIN: Labour says the queue for grid connections is "out of control" and it will remove the barriers to facilitate the largest upgrade to our national clean energy infrastructure in a generation, open up new grid construction to competitive tendering, and get GB Energy, Labour's new publicly-owned energy company, to work in coordinating the transmission operators. (Labour website)
ANTI-HARASSMENT DUTY: Deputy leader Angela Rayner said in her women's conference speech employers will face a new duty to take reasonable steps to stop sexual harassment. (Labour website)
DIVERSE CANDIDATES: Anneliese Dodds used her women's conference speech to reveal parties will have to publish candidate diversity data. (Labour website)
VIOLENCE AGAINST WOMEN:  Shadow Home Secretary Yvette Cooper said police willl "relentlessly pursue" those who pose threat to women through a new perpetrator programme. (Labour website)
AFFORDABLE HOUSING: Rayner pledged Labour would deliver the biggest boost to affordable housing for a generation, unlocking government grants to deliver new homes by making the Affordable Housing Programme more flexible. The party said it would stop developers "wriggling out" of responsibilities. (Labour website)
NEW TOWNS: Labour reportedly wants to build new towns next to existing rail connnections, considering building between London, Oxford and Cambridge. (the i)
GREENBELT REVIEW: Shadow Chancellor Rachel Reeves has suggested Labour will review greenbelt building rules. (Sunday Times)
£1.5bn TO CLEAR NHS BACKLOG: An estimated £1.5bn will be set aside to clear backlog through funding extra overtime and equipment, funded by scrapping non-dom status. (Sunday Mirror/People)
NHS TECH CASH: A new  £171m annual 'Fit For The Future Fund' will help replace outdated NHS equipment, helping cut waiting lists by equipment like CT and MRI scanners. (Labour website)
TRAINING COLLEGES: A revamped apprenticeship levy would fund specialist training colleges that equip workers for local industries, particularly in renewables, nuclear, engineering, computing and modern toolmaking. (The Observer.
MAINTENANCE GRANTS: Labour is "exploring" reviving maintenance grants for poorer students funded by higher interest rates on higher earners (The Telegraph)
DENTAL PLAN WITH TEETH: Labour will fund NHS dentists to offer 700,000 more urgent appointments, incentivise dentists to work in the most in-need areas, reform the NHS dental contract and start supervised toothbrushing for young children in schools in areas with most dental problems. (Labour website)
DOCTORS' APPOINTMENTS: Labour will fund an extra two million NHS appointments a year, funded buy closing the non-dom loophole. (BBC)
Pledges made before party conference
So many Labour pledges were included in its NPF policy programme document that they are too numerous to list here – read our exhaustive summary of all the pledges in that document here.
More from LabourList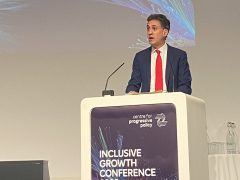 Daily email
With the Tories doubling down on anti-green attacks, Ed Miliband gave Labour's 'green jobs and lower bills' messaging…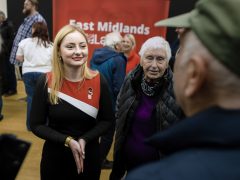 Comment
I was on day four of my honeymoon in Suffolk when I got the call to say Peter…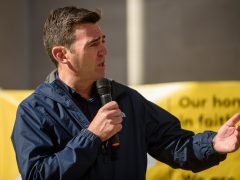 News
Andy Burnham has said "there is an argument for a basic income" and proposed overhauling inheritance tax to…