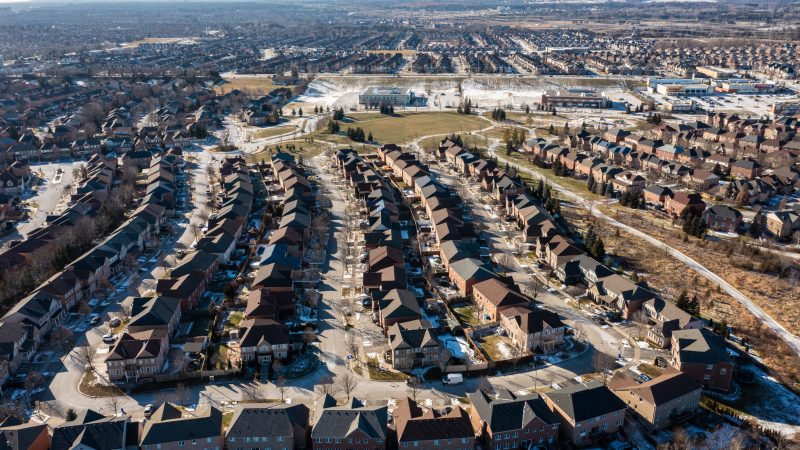 A majority of voters in 15 northern seats want new homes built in their local area, according to polling, in what will be a boost to Keir Starmer following his pledge to "get Britain building again" with one and half million new homes across the UK.
The polling – carried out by BMG Research on behalf of Homes for the North, an alliance of housing associations in the region – found that 64% of those surveyed agreed that there should be new homes built in their local area, with 68% expressing support for developing new homes in the north more generally.
The seats polled saw a variety of results at the 2019 election, including some that were gained from Labour by the Tories, such as Bury South and Hyndburn, and others that saw a notable fall in Labour's share of the vote, including Hemsworth and Warrington North.
The Labour leader launched his "plan to get Britain building again" in his speech to annual conference in October, which he dubbed a "signal of our determination to fight the blockers who hold a veto over British aspiration".
Homes for the North's research – undertaken as part of its new report A Plan for More and Better Homes – revealed that 46% of those polled find housing in their local area unaffordable.
65% of the 2,421 voters surveyed said there is a shortage of high-quality affordable properties for first-time buyers in the north, while more than half (51%) said there is too little high-quality social housing.
The polling gives an indication of how far housing policy could influence the result of the next general election. 64% of those polled consider a party's housing prioritises as significant in determining their vote, with 69% of swing voters saying it will influence their decision.
67% said they believe the UK government has done too little regarding high-quality, affordable housing. Just 16% thought the Conservatives' housing policies are clear, compared to 26% who said the same of Labour.
Homes for the North's report argues that the region is experiencing a "chronic shortage of housing" that is "holding back economic growth", detailing several challenges that the region is facing including the UK's "stalled" planning system.
The group said its plan would place housing associations at the heart of new local delivery partnerships to deliver 42,920 homes, regenerate 80 communities and add £3.9bn of gross value added to the UK economy.
It is calling on the government to take a "strategic approach" to investing in local delivery partnerships, provide long-term certainty on rent and grant subsidy and link local plan making to regional economic targets.
More from LabourList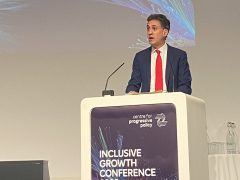 Daily email
With the Tories doubling down on anti-green attacks, Ed Miliband gave Labour's 'green jobs and lower bills' messaging…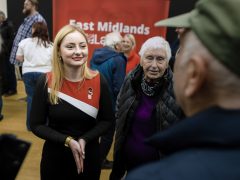 Comment
I was on day four of my honeymoon in Suffolk when I got the call to say Peter…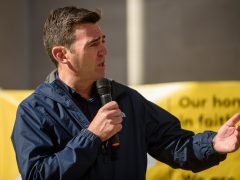 News
Andy Burnham has said "there is an argument for a basic income" and proposed overhauling inheritance tax to…